Learn to make Curry Laksa and Yong Tau Foo at a Malaysian family home. You will learn how make curry paste from scratch using 10 different local spices (many can be seen in our edible garden). We will then make fish paste from a whole fresh fish and stuff them into fresh vegetables.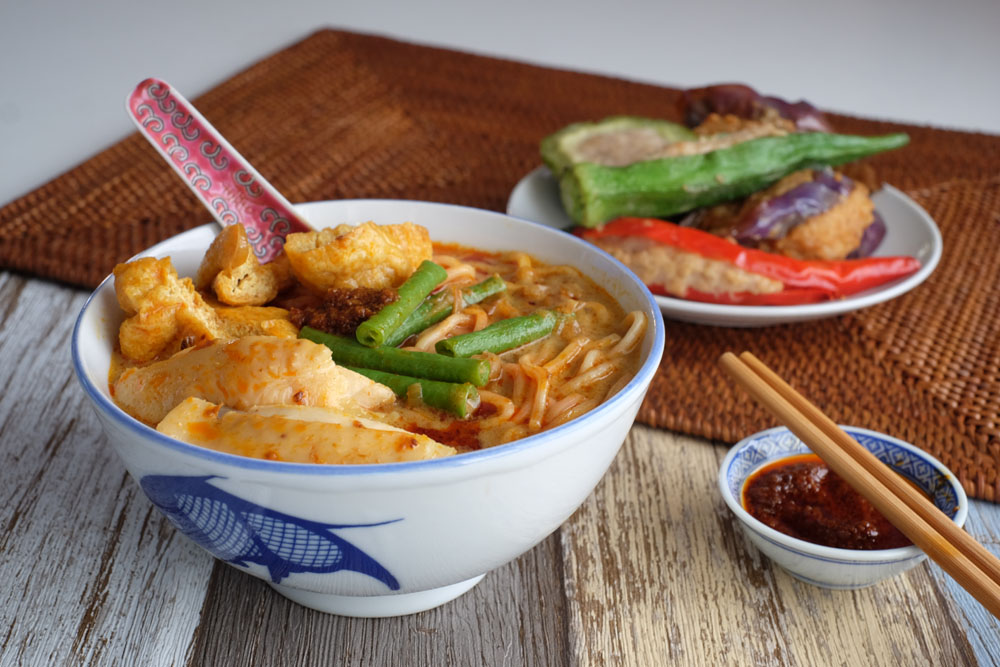 WHAT MAKES OUR CLASS UNIQUE?
Cook in a small group of maximum 5 people
Take home your own recipe book
Cook and dine in a real Malaysian home
Learn traditional cooking & the local way of life
Explore a tropical edible garden
MENU
Curry Laksa Mee (Coconut Rice with Spicy Condiment/ 马来咖喱面)
Shrimp Sambal Chili (Chili Sauce with Dried Shrimps)
Yong Tau Foo (Vegetables Stuffed with Fish Paste)
Sweet Sauce 
Limau Asam Boi (Calamansi Lime Juice with Sour Plum)
WHAT WE WILL DO
Start your morning at a Malaysian home just 20 minutes away from the heart of KL. I will welcome you with a glass of flower tea from the garden and a light traditional Malaysian breakfast. Before we cook, we will explore my organic edible garden with over 50 herbs, spices, and flowers used in everyday Malaysian cooking.
We will see, touch, smell, and taste a variety of local plants like blue flower, curry leaves, and turmeric. We may even harvest laksa leaves that we will use in our cooking!
In the kitchen where my family cooks, we will learn how to make curry laksa, yong tau foo, shrimp chili oil, and calamansi lime juice. I will introduce you to essential produce for our cooking such as galangal and belacan (shrimp paste)
With my expert guidance, we will pound spices with a pestle and mortar belonging to my grandmother, make curry soup using 10 local spices and make fish paste from a whole fresh fish.
Finally, it's time to enjoy a delicious meal we made together and chit-chat about Malaysian food, culture, and lifestyle.
You will leave with a full stomach, knowledge of Malaysia's food and plants, cooking skills, and a recipe booklet so that you can cook Malaysian food for your family and friends back home!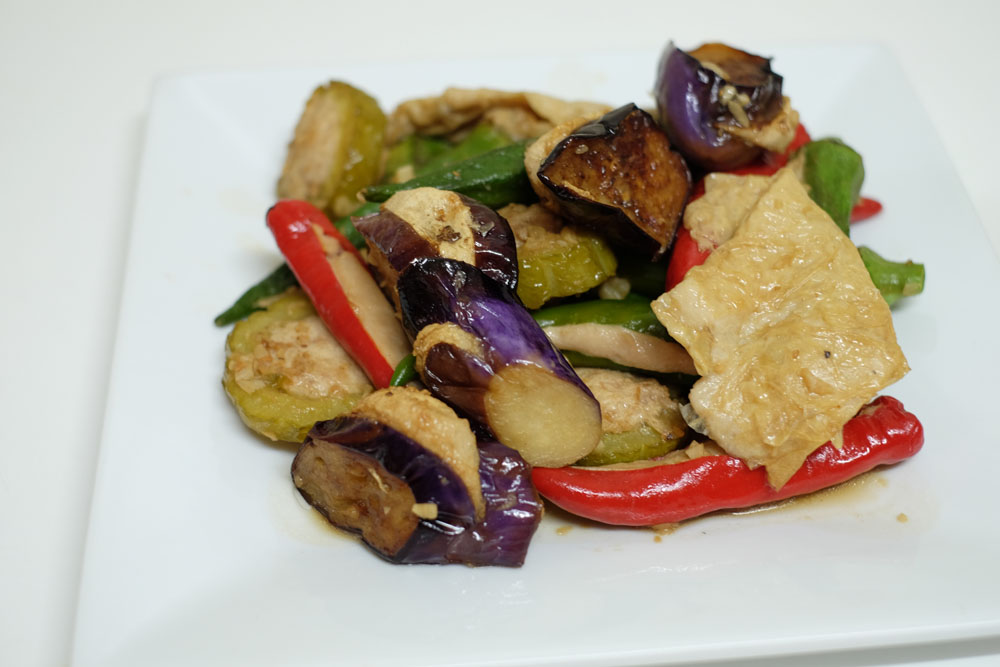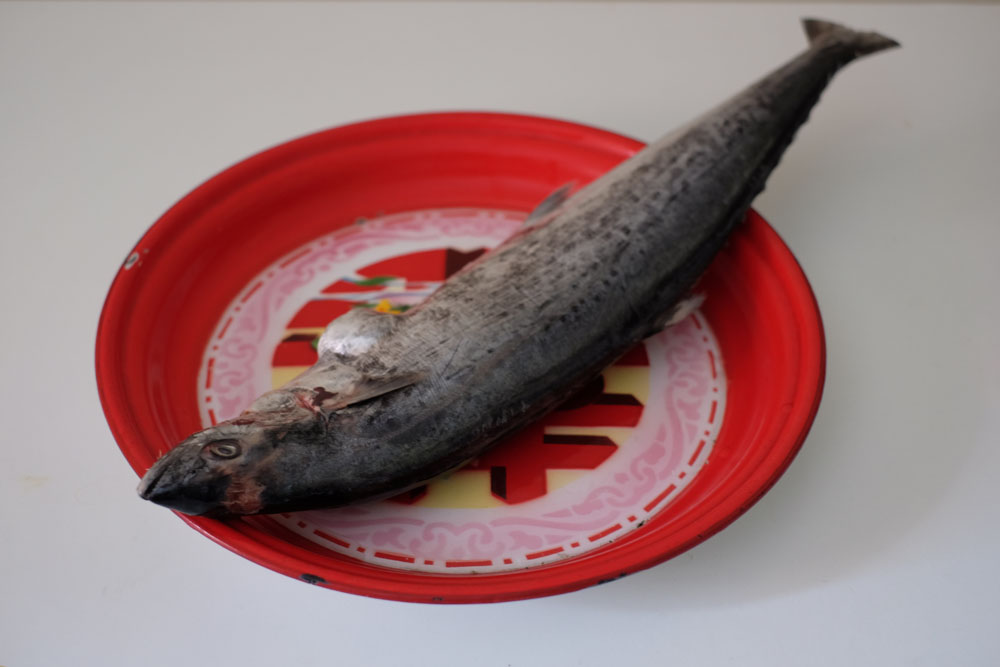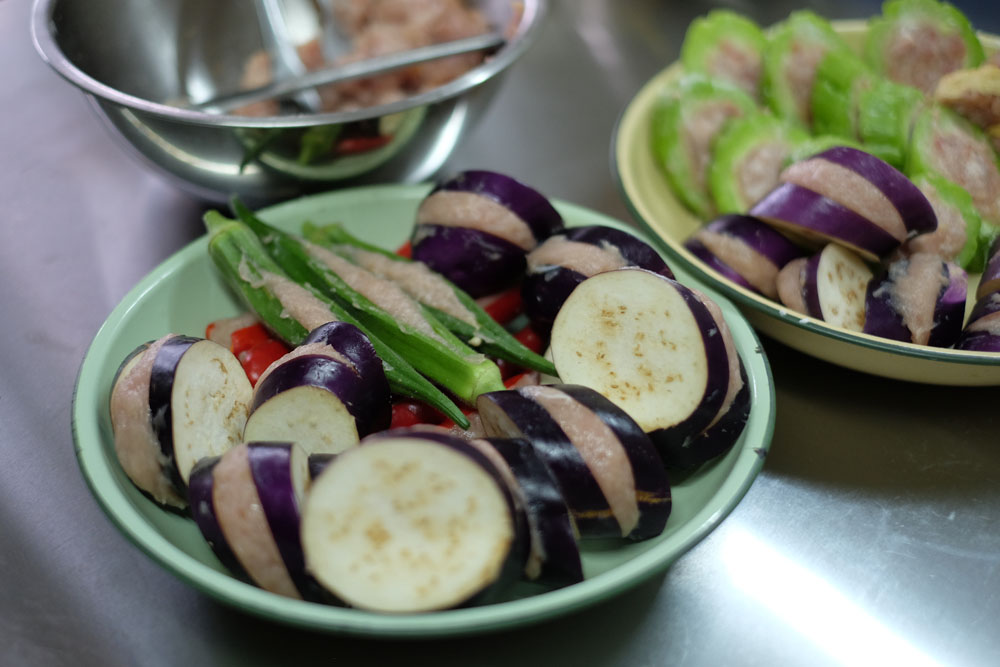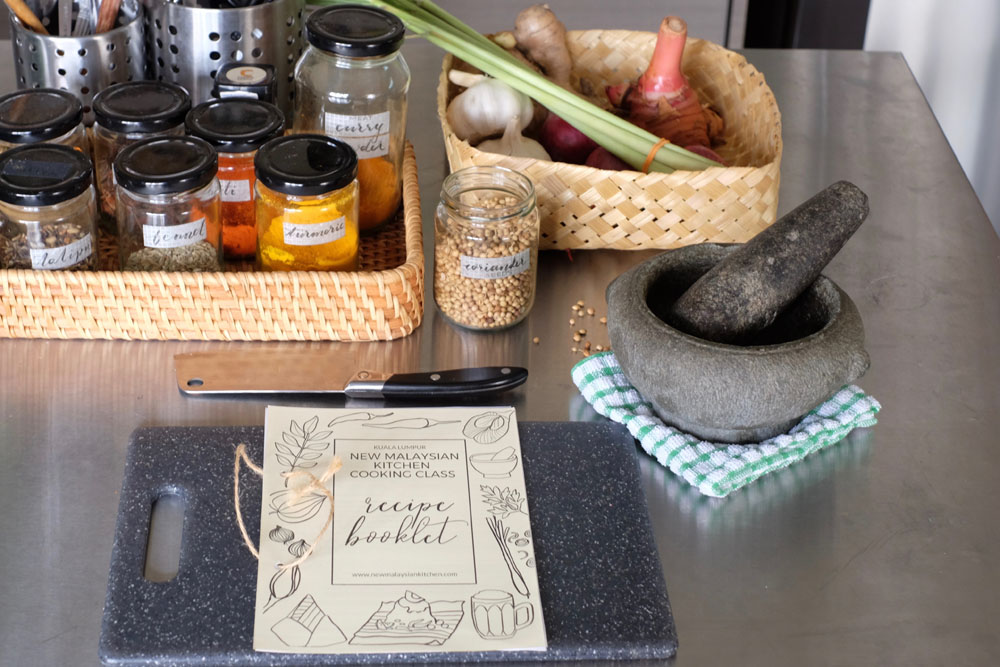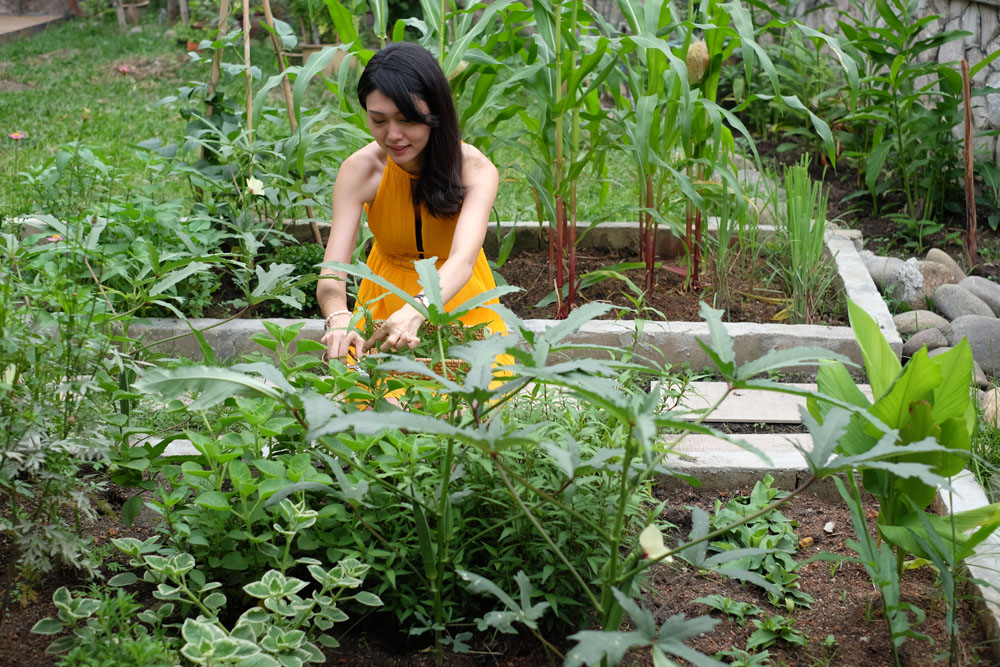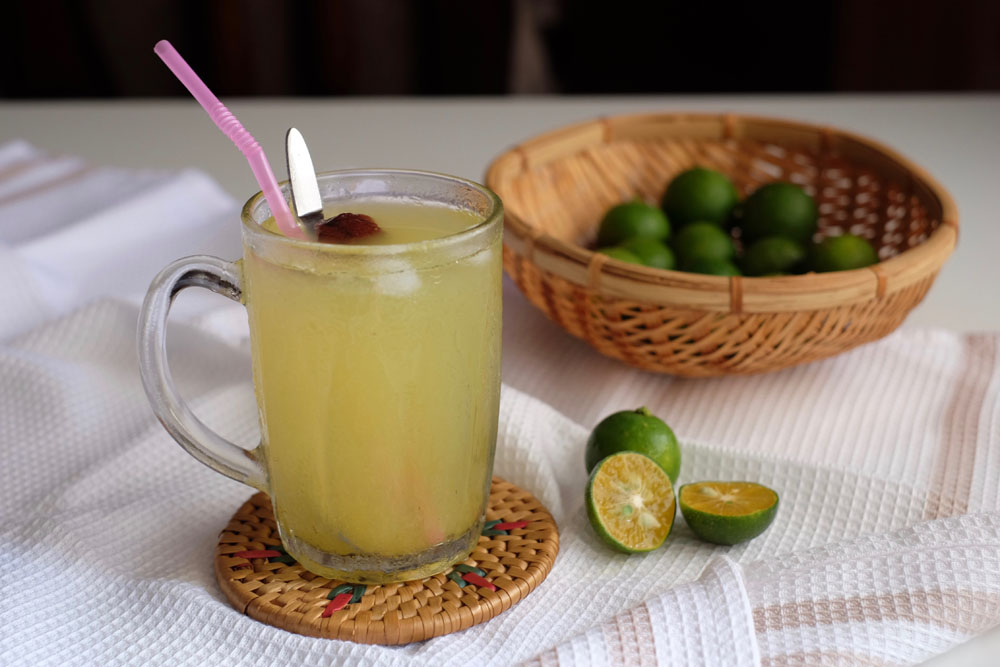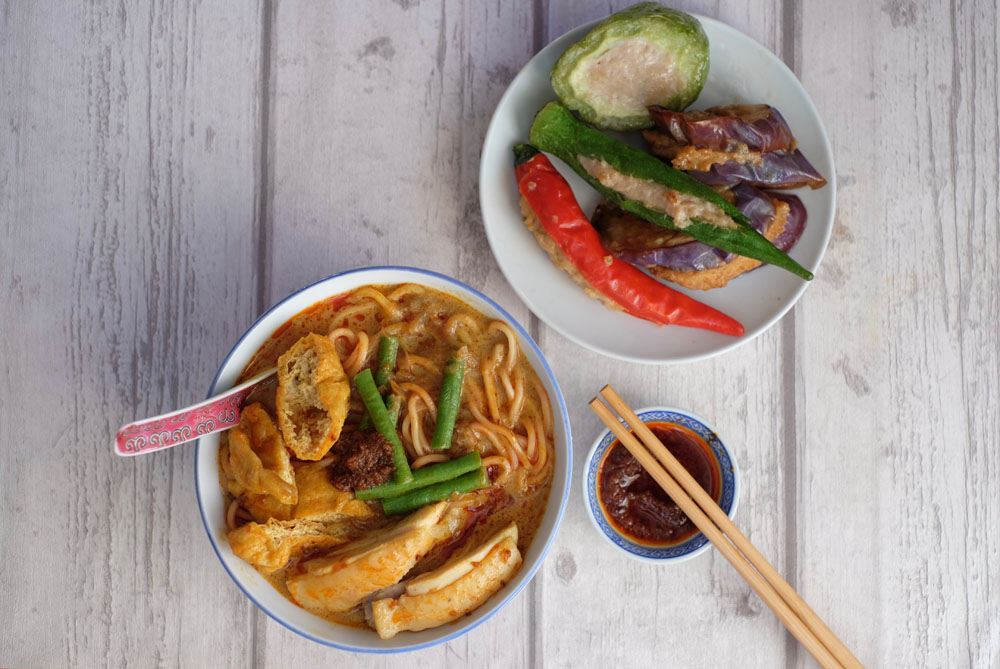 ABOUT CURRY LAKSA & YONG TAU FOO
Curry Laksa is listed in Lonely Planet's Ultimate Eatlist book lists as the second best food experience in the world. The soup is made from spices and coconut milk; while the ingredients includes  noodles, fried tofu, cockles, long beans, and chicken. It's a complicated dish that's why it's so delicious!
When you order a bowl of curry noodles, you'll normally asked the choice of noodles i.e mee or mihun (yellow or thin rice noodles) and whether you want cockles or not. Cockles is a kind of marine molusc; Malaysians like to eat it half-cooked and sometimes bloody. It's an acquired taste; so this is something we won't use in our class.
We will make the curry paste from scratch using tropical herbs such as lemongrass, galangal, and candlenut. Though this is a curry noodle and should be spicy enough, Malaysian still eat it with a side of chilli: Shrimp Sambal Chilli. We have a many types of chili sauce in Malaysia, this particular one is made with dried shrimps.
This noodle goes extremely well with Yong Tau Foo (literally means 'stuffed tofu'). Fresh vegetables such as chilli peppers, ladies fingers, brinjal, and tofu are stuffed with fish paste and then pan-fried. In Malaysian hawker stalls, it's normally served with chee cheong fun (rice noodles) in Sweet Sauce or curry noodles.
We'll enjoy the spicy curry noodles and savoury yong tau foo with a glass of refreshing juice. Limau Asam Boi (Lime Juice With Calamansi Lime) is a tangy-sweet drink that is popular in Malaysia and Singapore.
This menu consist two of the most time consuming traditional food of Malaysia. Modern Malaysians do not cook this at home often, but they are the top choices when eating out!
---
TIME
Morning class
9:00 am: Meet at our home. Enjoy traditional breakfast & a glass of flower tea from our organic garden
9:20 am: Garden tour
9:45 am: Cooking Class
12:30 pm: Eat!
1:00 pm: End of session
Note: Market tour (at an additional price) starts at 8 am 
Afternoon Class at 2 pm is available with minimum of 3 people.
---
ADDITIONAL SERVICES
Additional charge for market tour with breakfast (USD 20/RM 100) and/or hotel pick-up (USD 25/ RM 100)
WHERE WE WILL MEET
My home is just 20 minutes train ride away from the city centre (Bukit Bintang MRT Station). Take a train to Taman Connaught MRT Station and exit at Gate C. We will pick you up there. Ticket fee: ~USD 1 (RM 3.10)
For convenience, take a GRAB taxi (like UBER) directly to the school (recommended). It's about 20 minutes ride from the city. Taxi Fee: ~ USD 6 (RM 25)
We also offer pick-up from and back to your hotel at an additional price of USD 25 (RM 100).
What's included?
Tea from the garden
Light breakfast
Garden tour
Recipe booklet
Cooking materials
Lunch
How to make payment?
Book a date using the below form
Your booking will be confirmed via email within 24 hours
Make full payment via Paypal or Bank Transfer
We will make 100% refund if 3 days notice is given
*Additional 6% for payment made via Paypal