Online Cooking Class - Cook Great Asian Meals At Home!
🏠  Can't organise any event and looking for something fun to bring people together?
🍳  Miss eating delicious food at your favourite restaurants but eating out is impossible?
🥳  Why not arrange a virtual cooking class party with your family and friends?
If you wonder how an online cooking class experience is like, check out Sara's virtual cooking class with The Food Ranger:
Cook two main dishes -

 Cook two main dishes that will be a complete lunch/dinner 

1.5 hours cooking class

 - It's long enough to learn and short enough to be interesting

Cooking together 

- I'll be cooking alongside you. See how my food looks like at every stage, and I'll check yours to see if it's ok 

Garden tour

 - See how ingredients that you pick at the supermarket look in its natural state
"I'll be cooking alongside you. See how my food looks like at every stage and check if yours is okay"
Friendly, upbeat instructor - I will make sure you'll have a good time!
Detailed shopping list

 - You will get a shopping list to buy the right ingredient. Substitutes will be given as well. 

Fool-proof recipes

 - As I'm a cookbook writer, you will get a detailed & clear recipe before the class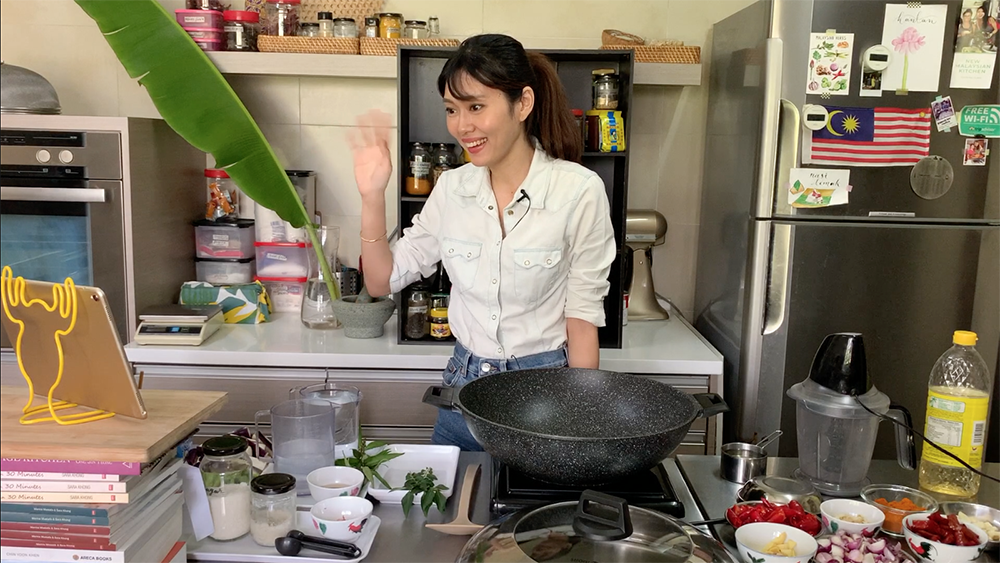 Make a booking with Sara 

Receive ingredient list & recipe

Buy ingredients according to the list given

Setup the kitchen for a virtual cooking class

Have fun cooking!
🇲🇾 MALAYSIAN 
Nasi Lemak
Spiced Fried Chicken OR Vegan 'Chicken' Rendang 
*Vegetarian/ Vegan option available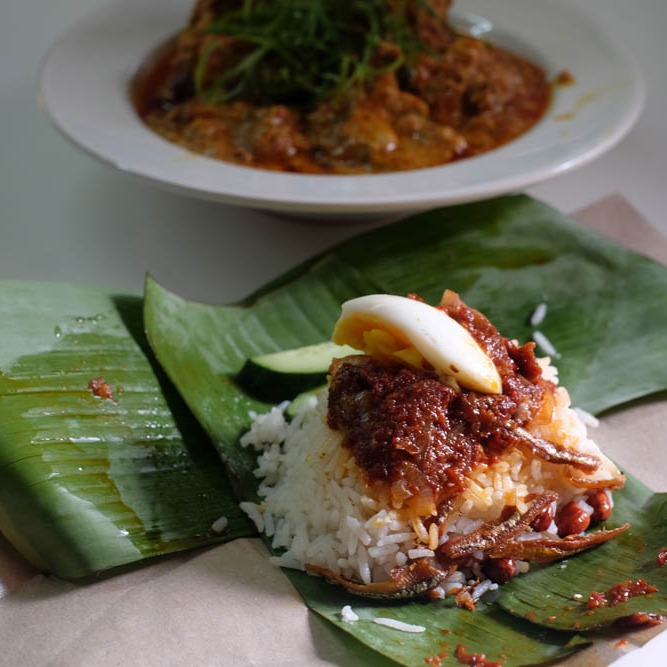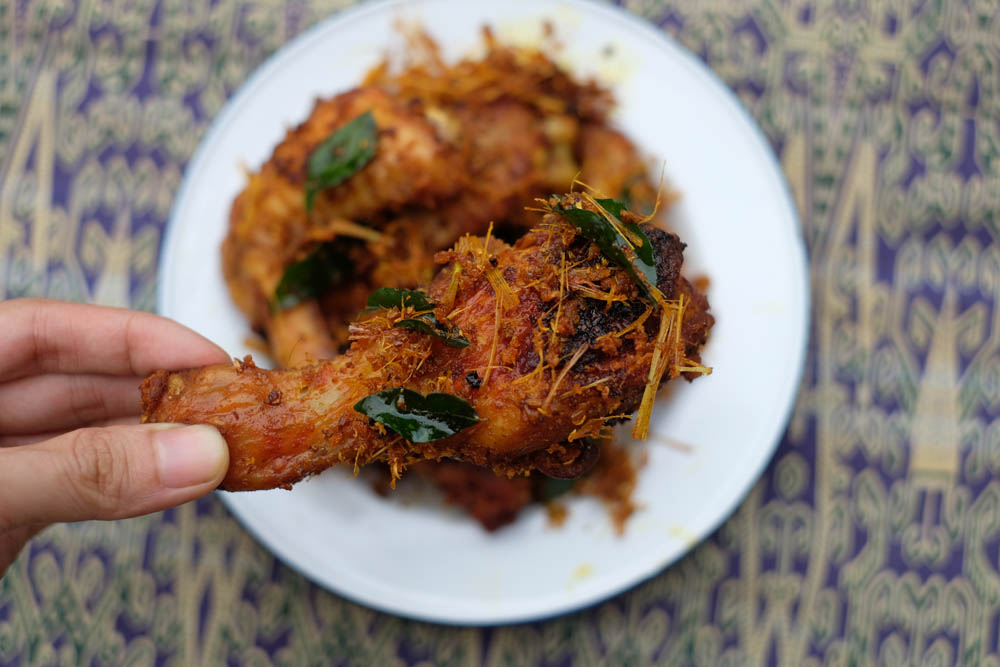 🇹🇭 
THAI
Seafood/Chicken Tom Yum Soup 
Lemongrass Chicken Satay OR Thai Papaya Salad
*Pescetarian option available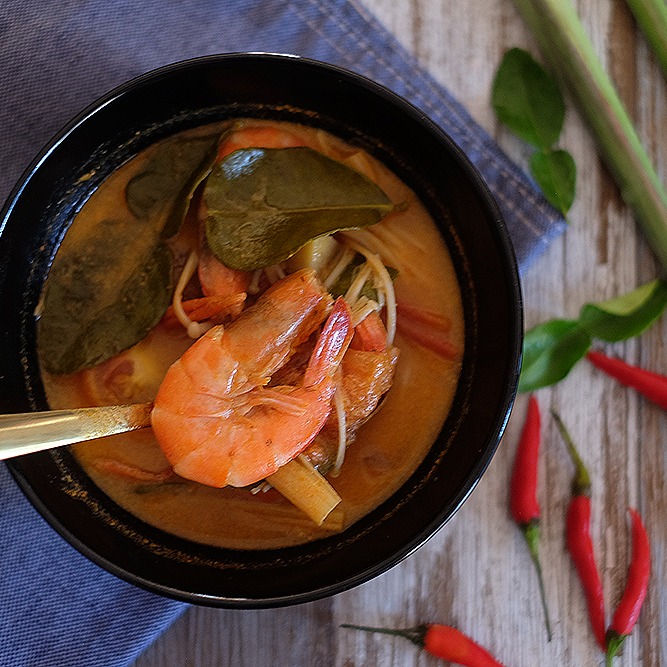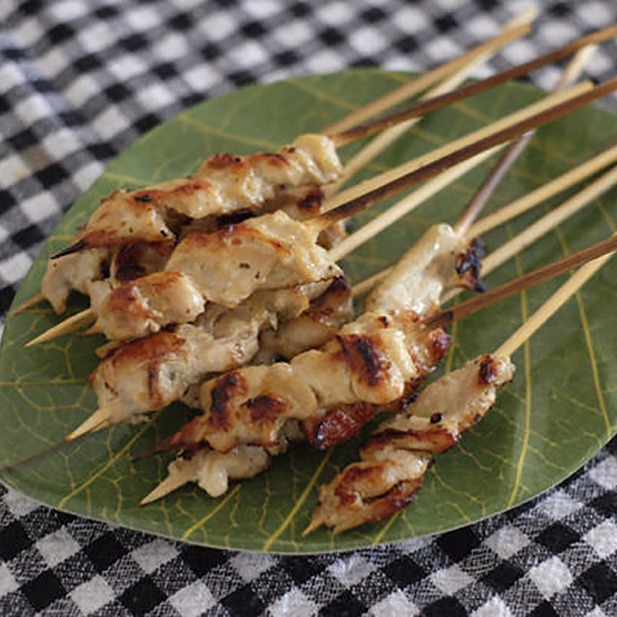 "Cook two delicious main dishes that will be your complete lunch/dinner"
BENEFITS OF ONLINE COOKING CLASS 
Since the pandemic, I've conducted virtual cooking classes for private individuals and large companies. While it's not the same, there are some benefits:
Use existing kitchen tools & appliances

 - I'll show you how to cook great meals with whatever you have in your kitchen 

Gain skills to choose ingredients

 - the ability to pick fresh ingredients is an important skill of a competent cook

Learn about ingredients substitute - I'll suggest the best substitute for ingredients you cannot find at your supermarket
You'll be sure you'll be able to cook it again - Taking part in the entire cooking process e.g., choosing ingredients and preparation, validates that you can make a great meal in your own kitchen!
No mask needed!

 - Cook in the safety & comfort of your own home.

Expand your cooking repertoire

 - Learning a few more dishes is so useful during the pandemic when many live on takeouts. 
"Taking part in the entire cooking process, e.g., choosing ingredients and preparation, validates that YOU can make a great meal in your own kitchen!
VIRTUAL CORPORATE COOKING CLASS/ CULINARY TEAM BUILDING / CONFERENCE
I have worked with corporate companies for a fun and successful online cooking class and team building for their staff.
Virtual corporate cooking class/ demo - We can conduct a g

eneral cooking class/ demo for the entire company

Virtual culinary team building - We can also conduct a more intimate session for culinary team building among smaller department of the company 
Custom menu - We can customise the menu and the class according to your needs. Contact me at

[email protected]
We like to emphasise on caring for our health and bonding through cooking. The virtual class also includes a tropical garden tour and Q&A session.





"...Sara was attentive and thorough in our planning via email, assuring we had proper cooking tools, could find ingredients or alternatives in our local stores, and had appropriate technology to join the meeting, even accommodating multiple time zones!
...She adjusted to the virtual setting by offered tips on how to adjust flavors and assure proper cooking based on color, texture, and smell, and we successfully created and plated delicious meals!
...the garden tour and Q&A session...like a mini-vacation during a time when we cannot travel"
- Julia Dittberner Neuman, Los Angeles
"This was SO MUCH FUN! II found the virtual cooking class by Sara to be one of the best ways to learn Malaysian cooking from home - WAY BETTER than watching YouTube. Having Sara guide me through each step and explain all the details was so valuable and her expertise shines through as soon as you connect with her. She knows her stuff!
...I was so surprised by how delicious it turned out for my first time! As a beginner cook, I was not expecting that I could actually make something that delicious! And that's all because of how Sara guides you through each step and tells you exactly when to do what at the right time and explains to you why! She has excellent skills and learning from her can help you improve much faster than trying to learn from online recipes or YouTube, it's definitely a worthwhile experience."
- Trevor James (The Food Ranger), Canada-Malaysia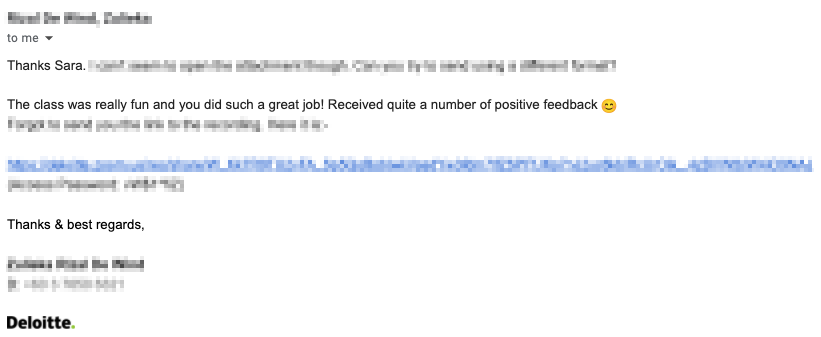 -Deloitte, Malaysia