2-Days Intensive Cooking Class
Want to learn to cook Malaysian cuisine seriously? Whether you run restaurant or plan to open one, why not expand your culinary knowledge by attending a 2-days intensive class with Sara Khong, a Malaysian cookbook writer, food consultant, and food stylist?
Sara Khong wrote 4 cookbooks and worked with major brands in Malaysia: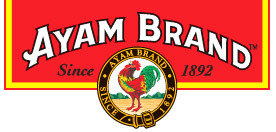 Sara Khong, a cookbook writer, provides a well-written recipe booklet with
clear step-by-step instructions for every recipe which allow you to recreate the dish again
ingredients given both in cup and grams, making easy for you to replicate/redo the recipe in a bigger batch
serving info you will know how much one recipe can serve
You will also receive an email with all the cooking tips that you will receive throughout the class.
You don't have to worry about taking notes. Sara ensures that you will be able to make the dish again. In the event that you can't, write to us and we will reply to your question.
Drawing from Sara's experience and knowledge in food consulting, throughout the cooking session we can discuss about:
Plating & food photography - how to plate the dish to make it appetising
Replacement - what ingredients can be used as a substitute
Enhancement - how can the recipes be tweaked and enhanced to your customers' taste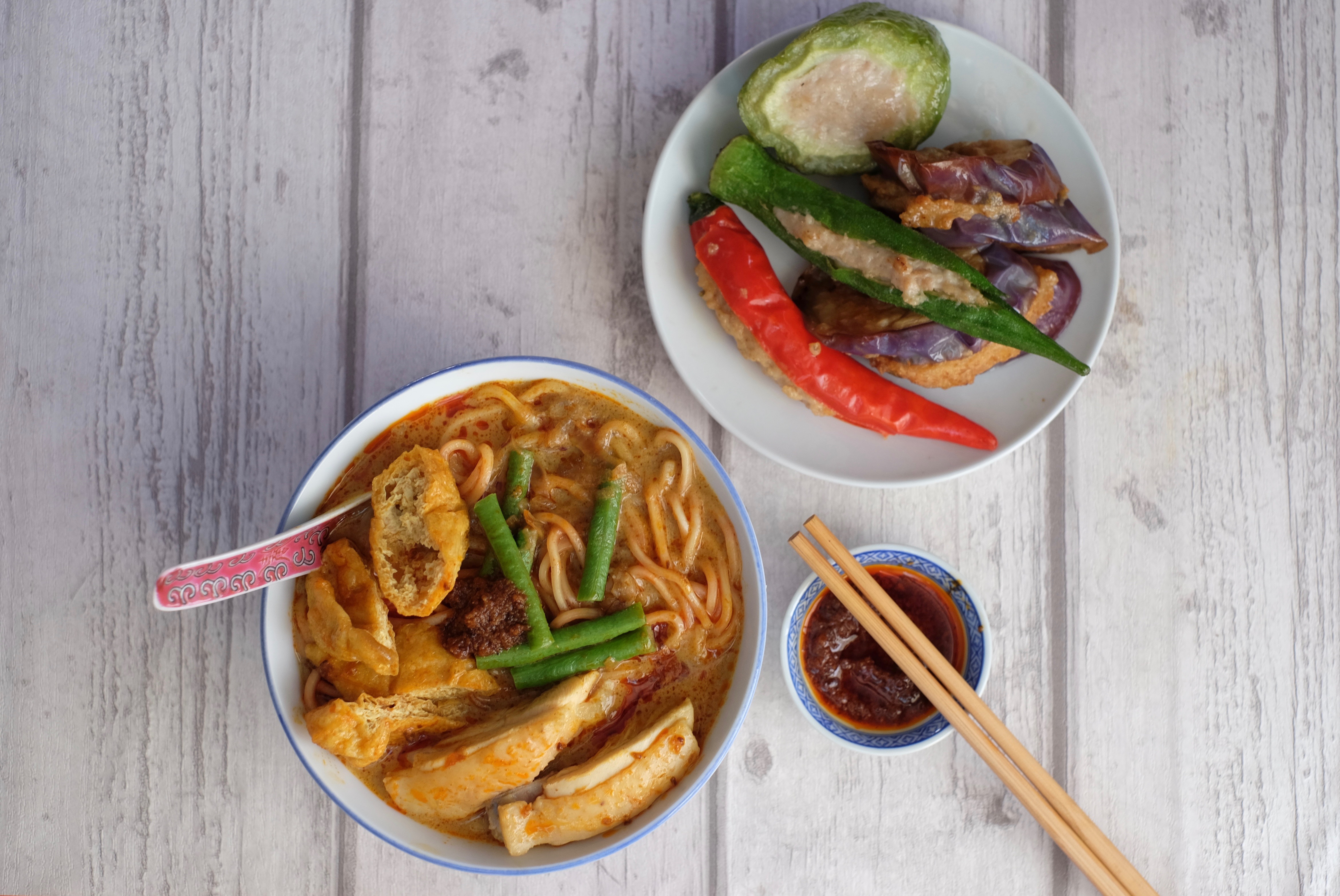 3. LEARN 20 DISHES IN 2 DAYS
We understand that your time in Kuala Lumpur is short. To make the best use of your time, we have two sessions per day from 9 am - 5 pm:
9 am - 1 pm: Session 1
2 pm - 5 pm: Session 2
These are our best and highly requested recipes:
DAY 1
Nasi Lemak Coconut Rice with Spicy Chili Paste
Ayam Goreng Berempah Malaysian Fried Chicken with Spices
Kerabu Kacang Botol Four Angle Beans Salad
Sago Gula Melaka Sago Pudding with Coconut Milk and Palm Sugar
Teh Tarik Pulled Tea
2 pm - Malaysian Curries and Rice
Nasi Goreng Kampung Malaysian Fried Rice
Chinese Egg Fried Rice 
Curry Laksa Malaysian spice chicken broth noodles
Chicken Rendang Malaysian slow-cooked curry
Char Kway Teow Malaysian Fried Flat-Rice Noodles
Chicken Satay with Peanut Sauce
Rojak Fruit and Vegetable Salad
Ondeh-ondeh Glutinous Rice Balls with Palm Sugar & Coconut Flakes
Limau Asam Boi Lime & Plum Juice
Poached Hainanese Chicken
Yellow 'oiled' rice
Chili Dip
Ginger Dip
Clear Chicken Soup
Beansprout Salad
We can arrange for a class with menus of your choice
Let us know if you would like to cook any other Malaysian (or Asian e.g Thai) food that is not in our menu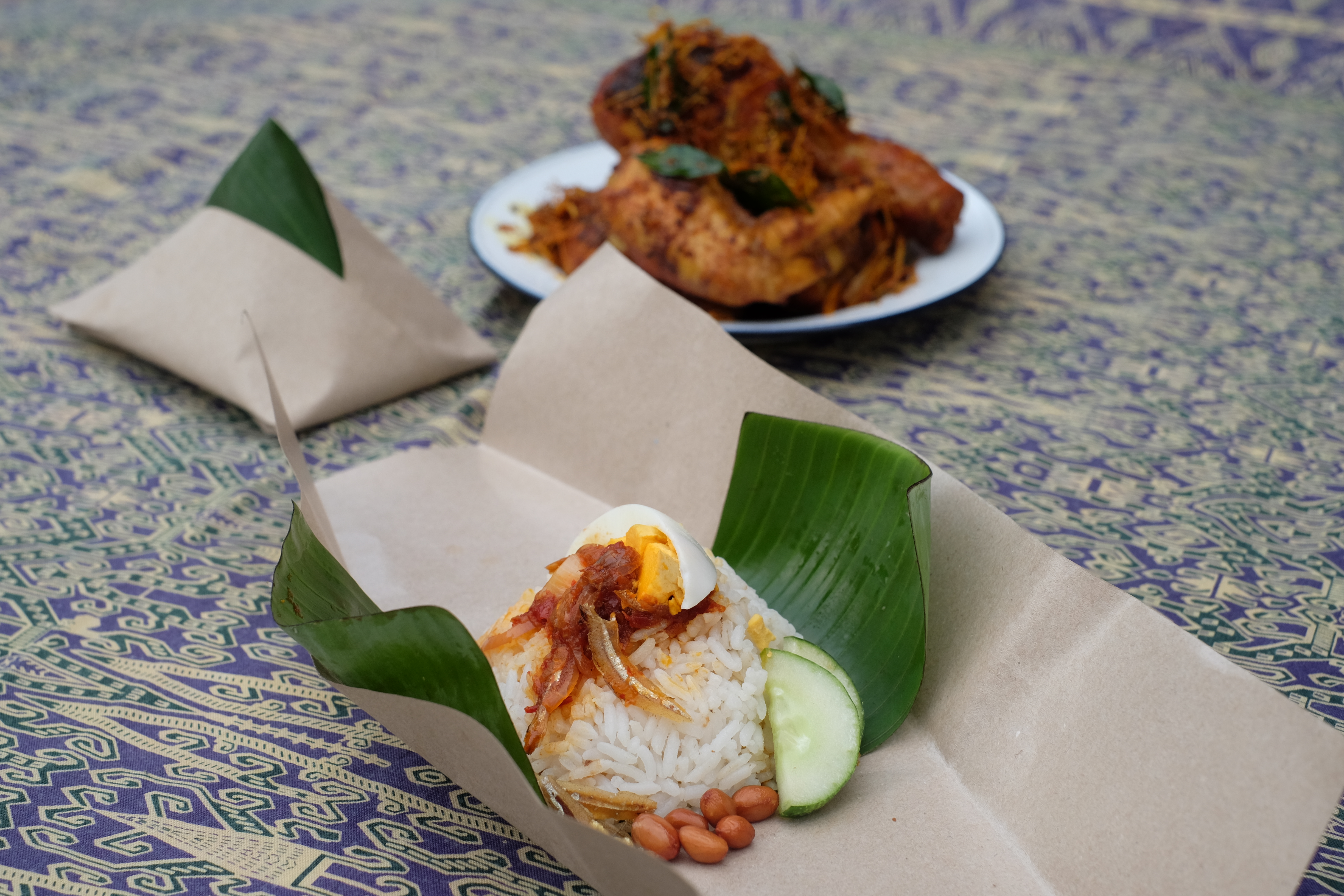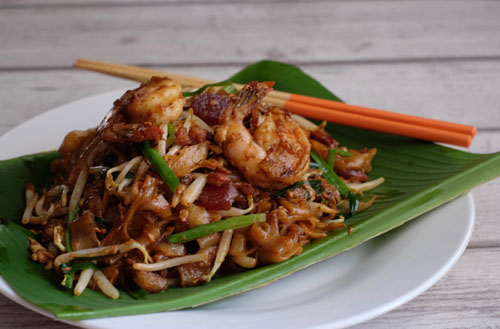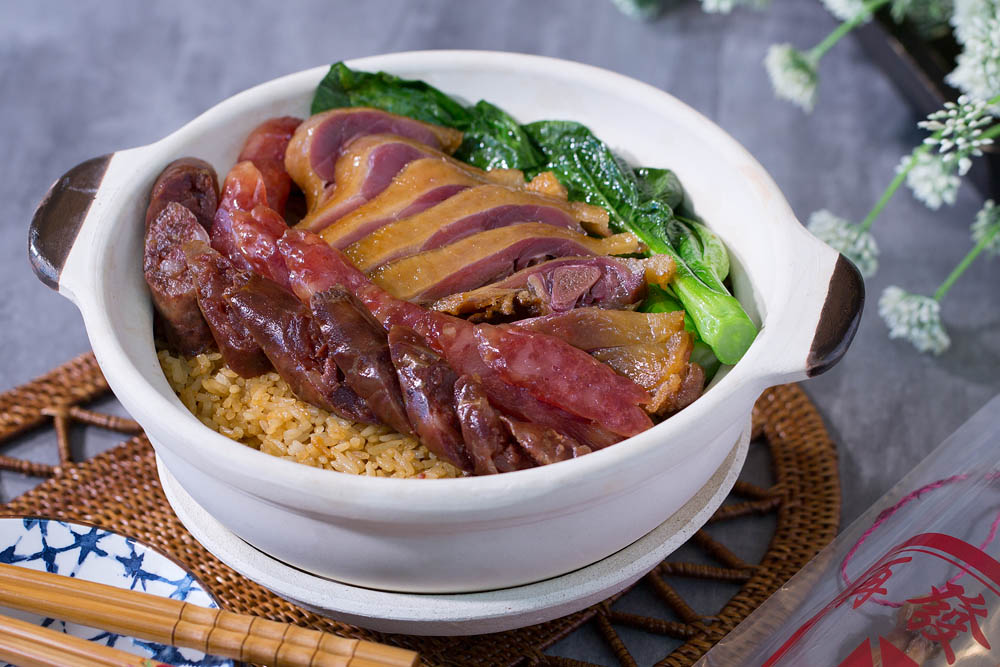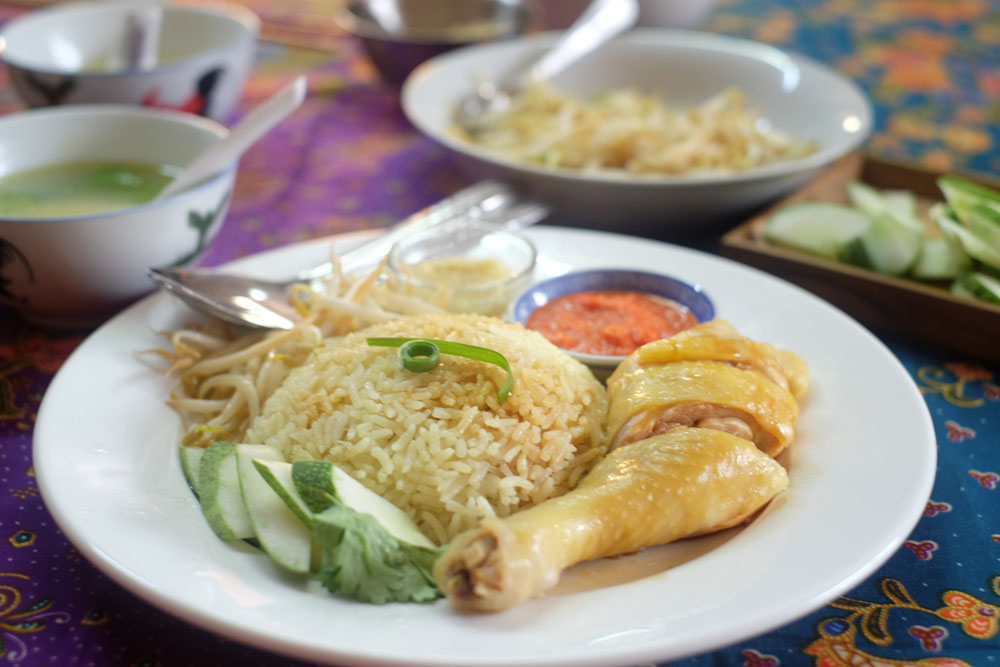 WHAT OTHER BUSINESSES JOINED US
ASIA
AMERICA
EUROPE
AUSTRALIA/ NEW ZEALAND
"Attending Sara's New Malaysian Kitchen has helped me to expand my menu and knowledge of authentic Malaysian food for my Private Dining Restaurant here in the Philippines.
Her Hainanese Chicken and Rice with the Condiments is one of the favorite dishes on my menu. The classes I took with Sara were first class and very well conducted."
We are just 20 minutes train ride away from the city centre (Bukit Bintang MRT Station). Take a train to Taman Connaught MRT Station and exit at Gate C. We can get you from there upon request.
For convenience, take a GRAB taxi (like UBER) directly to the school (recommended). It's about 20 minutes ride from the city centre and costs about RM 20 (USD 5). Used widely by local Malaysians, it's safe and reliable.
A nearby hotel which is connected to the train station, Sunway Velocity Hotel, is only 15 minutes taxi (USD 3) / train ride (USD 0.60) away.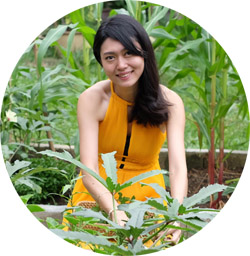 I'm Sara Khong, a professional cook and author of four cookbooks: Malaysian Meals In 30 Minutes, One Pot Wonders, 3 Ingredient Recipes, and Slow Cooker Recipes.
I'm passionate about making authentic Malaysian cuisine and growing herbs and spices in my edible garden. I look forward to share with you Malaysia's most popular dishes made in my family's kitchen!
Learn more about Sara Khong here.
Email us at [[email protected]] or fill in the contact form below - let us know your preferred date & menu
We will confirm your booking via email within 24 hours
Fee is RM 2500
Make a 50% deposit via Paypal or credit card. The rest of the payment can be paid in cash on the first day of class