Join Sara Khong, a cookbook writer, born and bred in Kuala Lumpur, for a home-style cooking class and dining experience at her family home.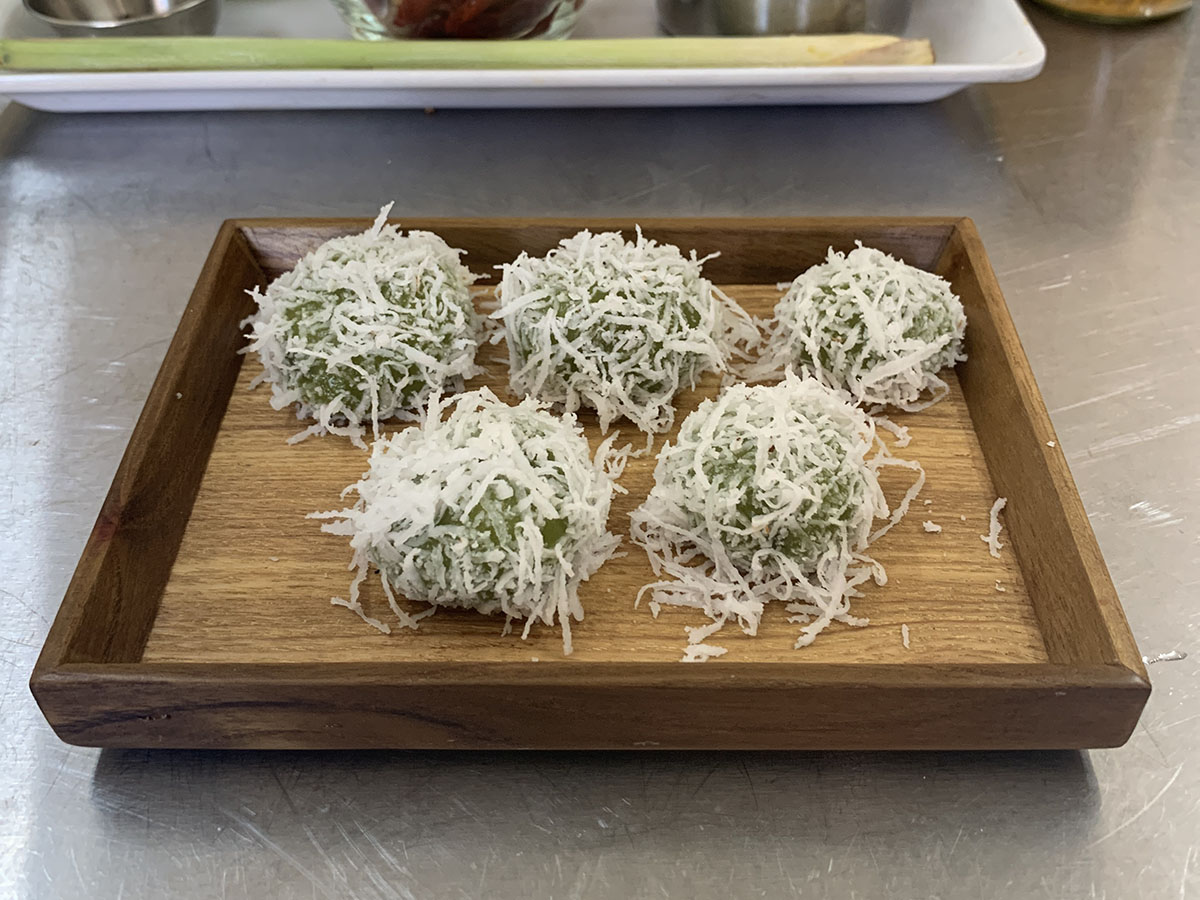 WHAT MAKES OUR CLASS UNIQUE
Make 5 delicious local dishes
Cook in a small group of maximum 6 people
Take home your own recipe book
Explore a tropical edible garden
Cook and dine in a real Malaysian home
Learn traditional cooking and the local way of life
MENU: Malaysian Nyonya Kuih Cakes & Snacks
Ondeh-ondeh Glutinous Rice Balls with Coconut Flakes & Palm Sugar
Bingka Ubi Baked Tapioca Cake
Satay Ayam Chicken Satay with Peanut Sauce
Agar-Agar Gula Melaka Palm Sugar & Coconut Milk Jelly OR Sago Gula Melaka Sago Pudding with Palm Sugar & Coconut Milk
Teh Tarik Pulled Tea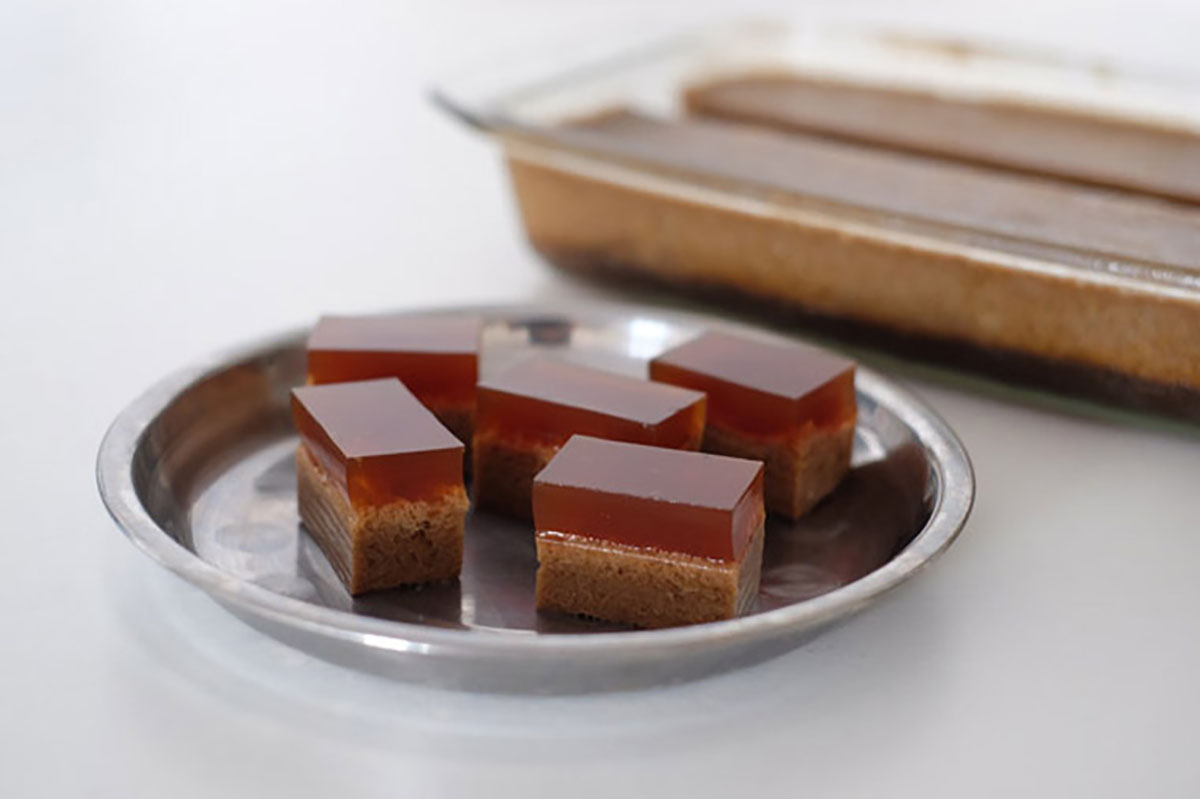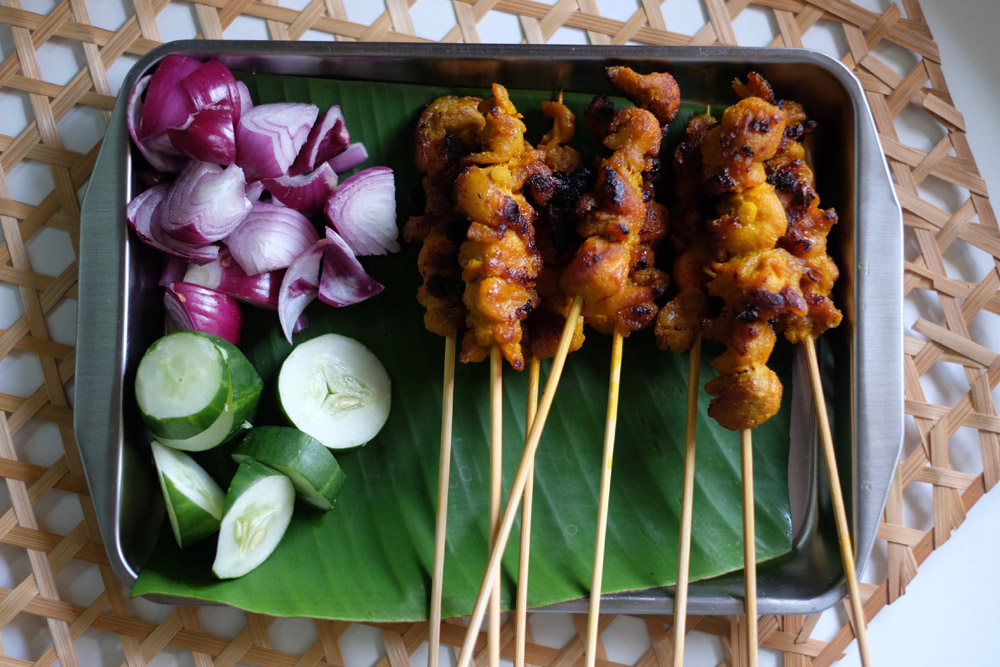 Start your morning at a Malaysian home just 20 minutes away from the heart of KL. I will welcome you with a glass of flower tea and light local food. Before we cook, we will explore my organic edible garden with over 50 herbs, spices, and flowers used in everyday Malaysian cooking.
We will see, touch, smell, and taste a variety of local plants like blue flower, curry leaves, and turmeric. If available, we will also harvest plants to make our cakes.
In the kitchen where my family cooks, we will learn how to make local cakes and snacks using fresh ingredients like coconut flakes and tapioca.
With my expert guidance, we will start making cakes and snacks from scratch! One of the many things we will do is extract natural colour from pandan leaves, an important local plant prized for its colour and fragrance.
Finally, it's time to enjoy a delicious cakes and snacks that we made together, and chit-chat about Malaysian food, culture, and lifestyle.
You will leave with a full stomach, knowledge of Malaysia's food and plants, cooking skills, and a recipe booklet so that you can cook Malaysian cakes for your family and friends back home!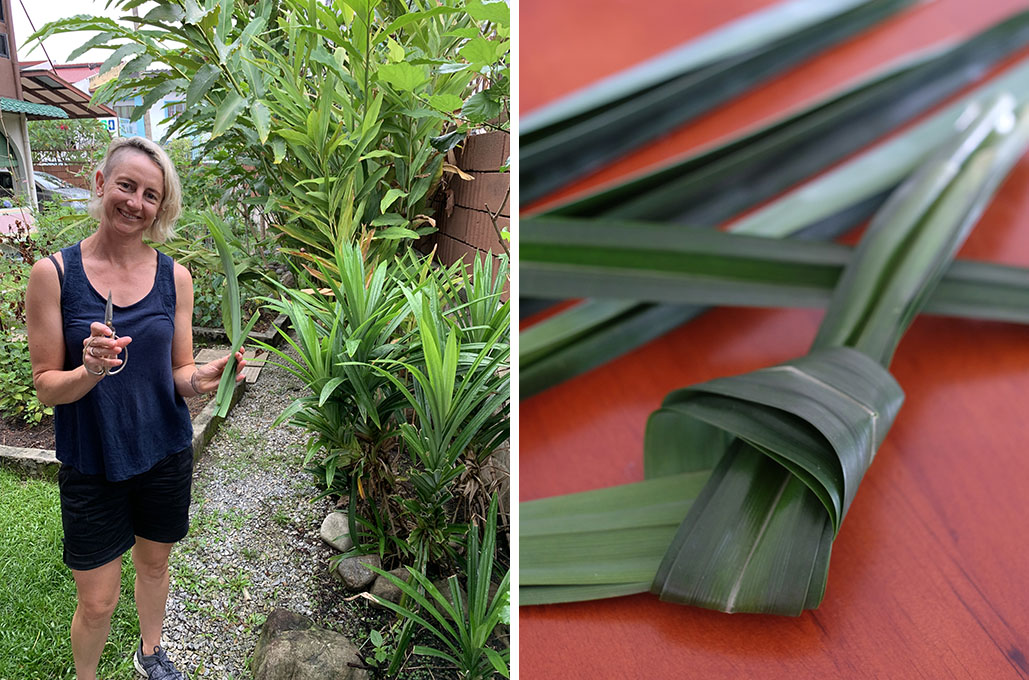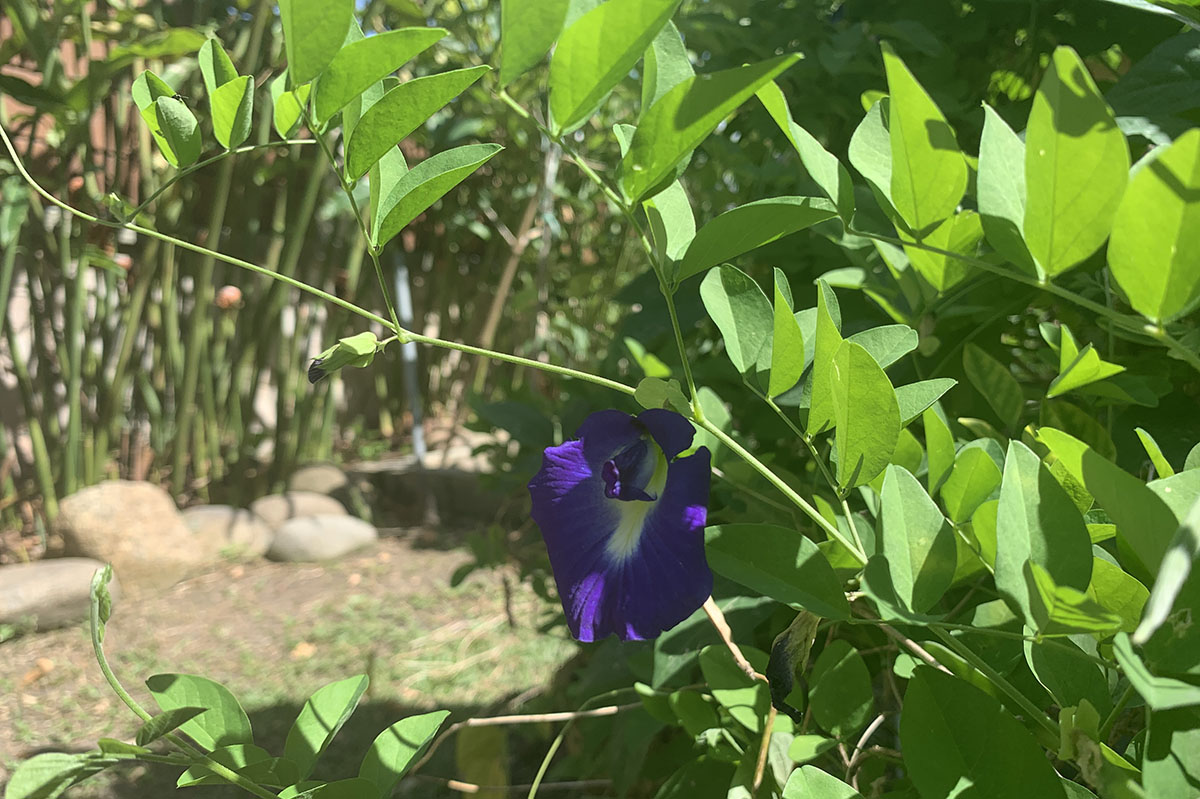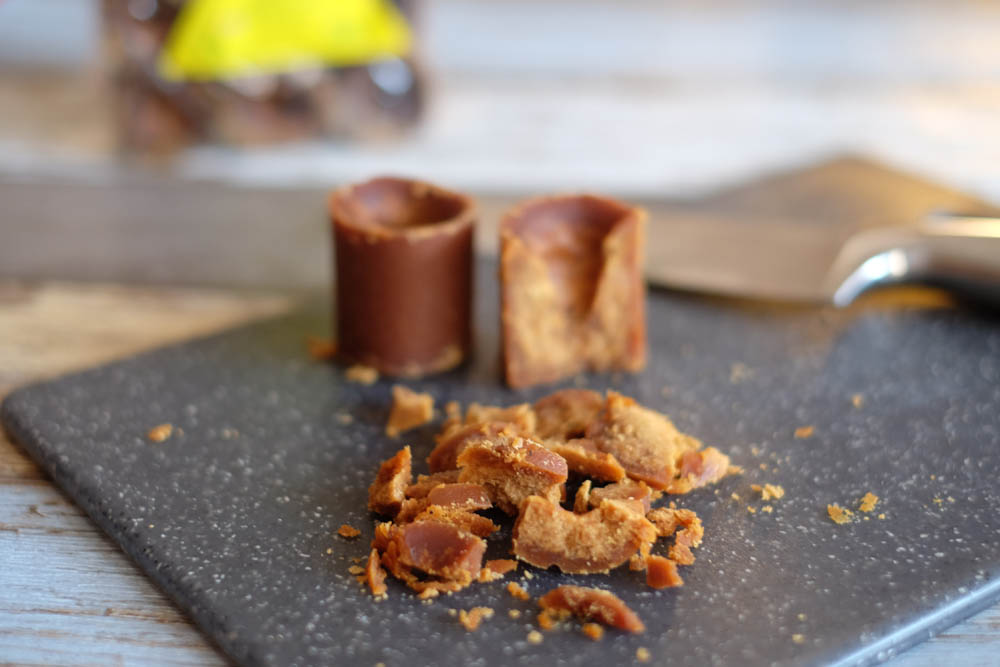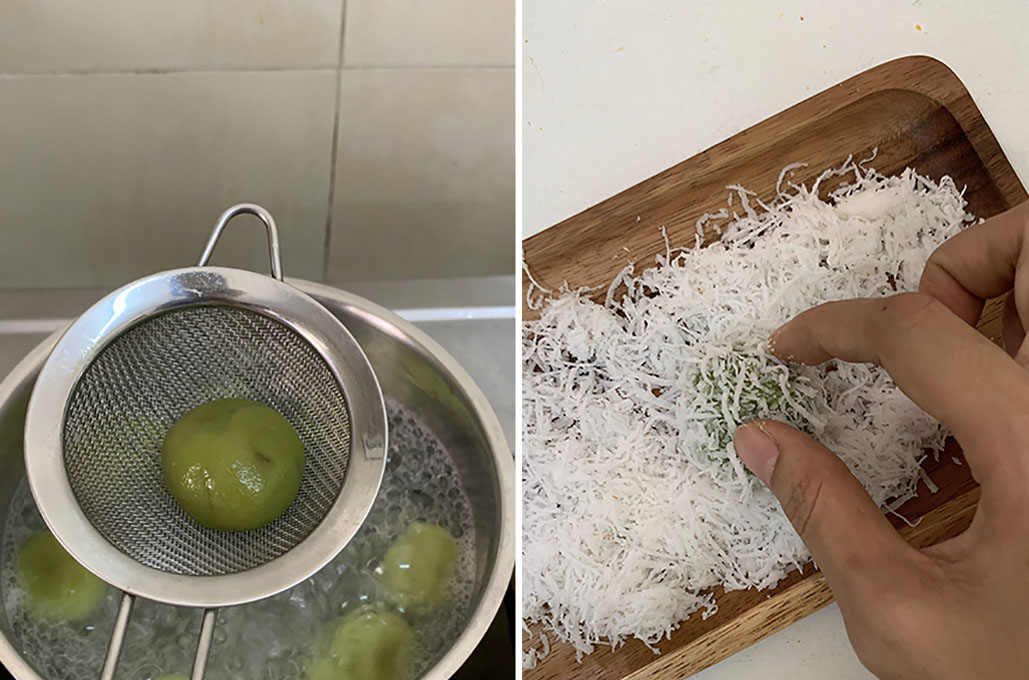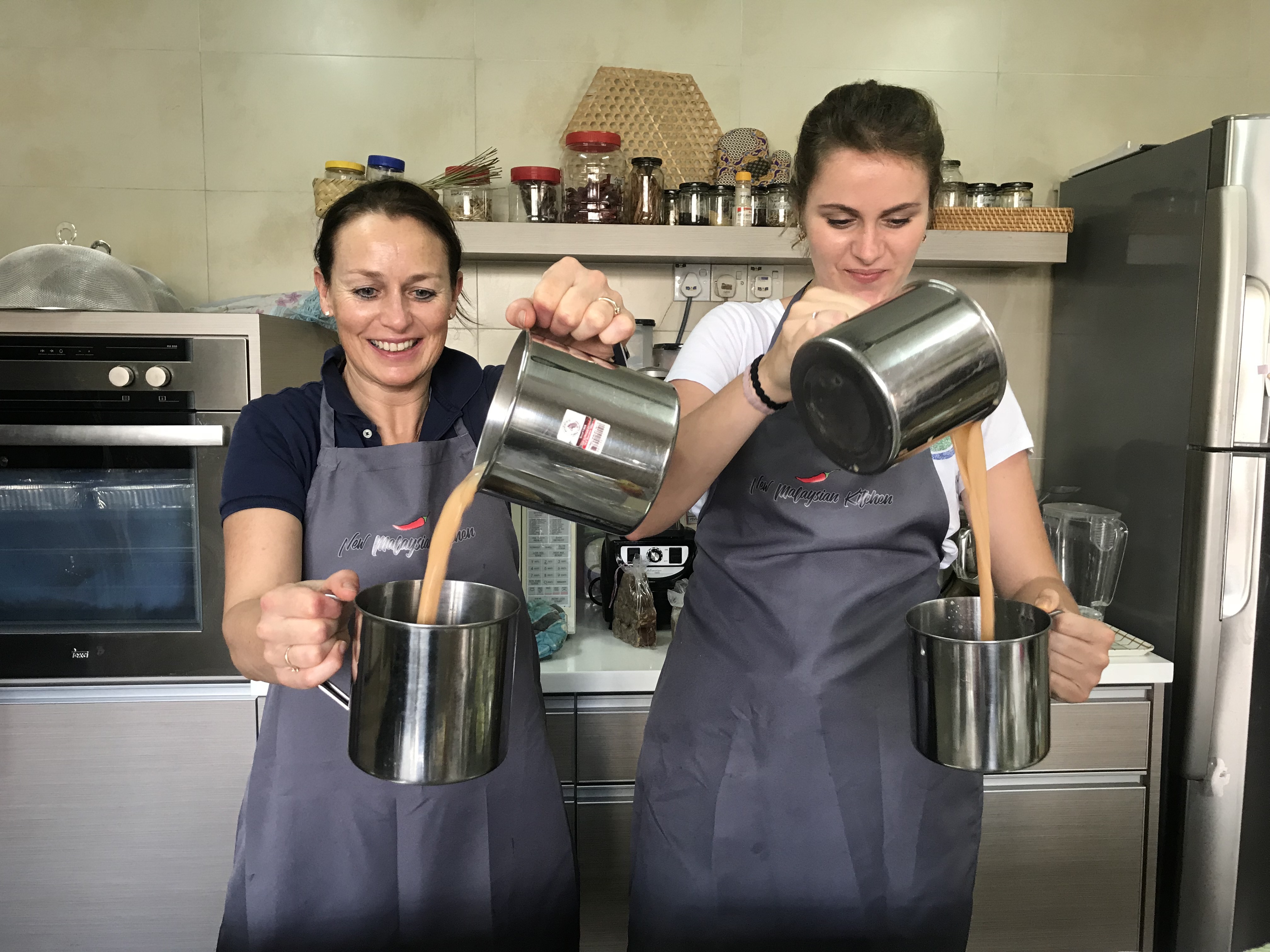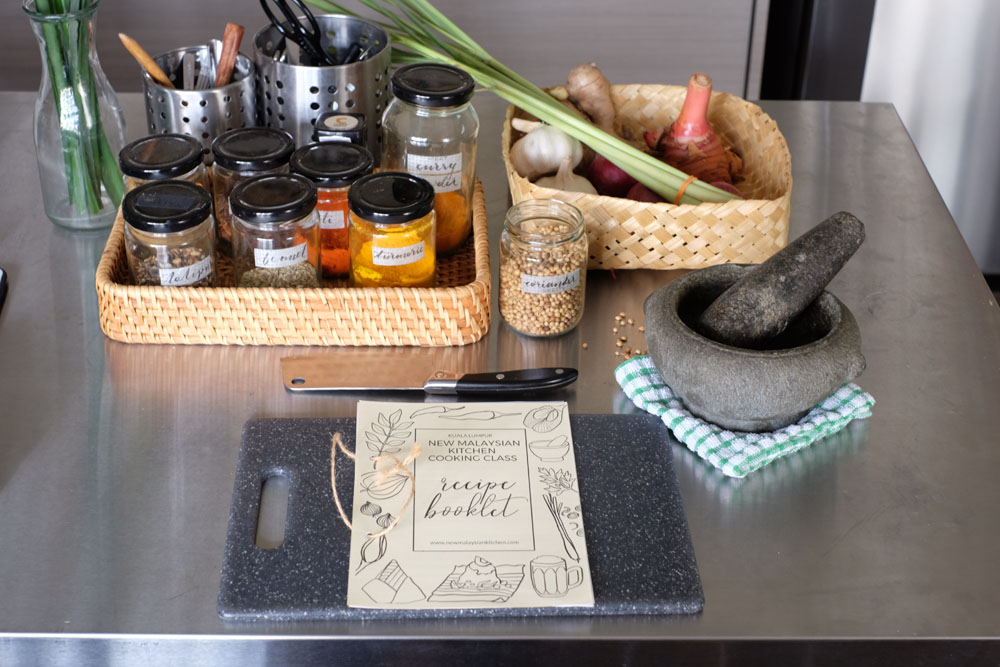 In Malaysia, we eat all the time. In between out mains meals, we eat kuih. Kuih is both cakes and snacks, sweet and savoury, normally in bite-size piece.
Western cakes' key ingredients are wheat flour, sugar, cow's milk and vanilla. Malaysian cakes are made from rice flour, palm sugar, coconut milk, and pandan leaves.
Kuih-muih (plural) are sold everywhere in Malaysia! If you look closely, along our roads, we have pop-up stalls with plastic tables and tent where vendor sell their homemade kuih.
You may even see a huge wok filled with oil where snacks like banana fritters (pisang goreng) and fish crackers (keropok lekor) are fried until crispy. Even at shopping malls, you can see colourful cakes at Nyonya restaurants.
Nyonya are particularly famous for making local cakes. Baba & Nyonya (Peranakan) are the first Chinese settlers in Malaysia and adapted the local Malay culture - language, dress, and food.
There are hundreds of kuih in Malaysia. I have collected a cookbook with 80 of them. Unfortunately, most Malaysians only tried a handful as these cakes and snacks are slowly forgotten.
In the olden days, family and friends visit each other without notice. And guests will be serve kuih as people used to cook daily and always have some food at home.
Join us to learn how to make these popular local delicacies at our home!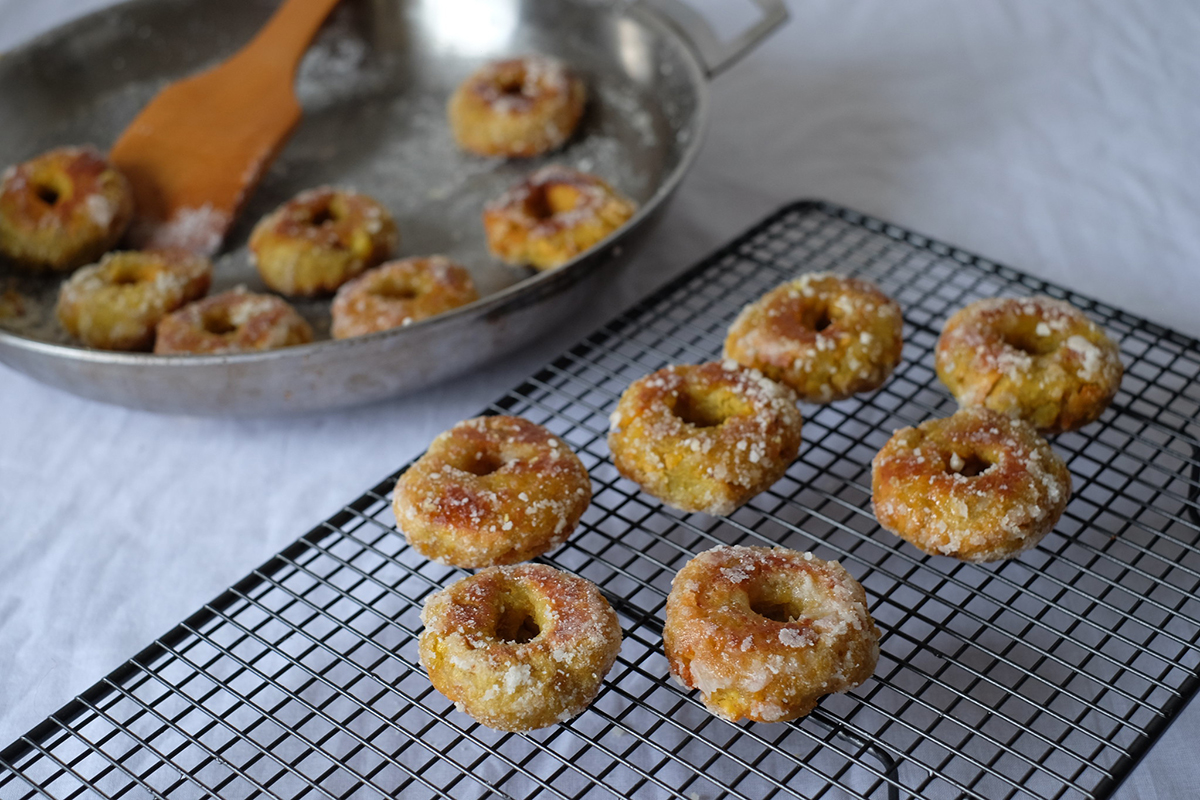 Morning class
9:00 am: Meet at my home. Enjoy a glass of flower tea & appetiser from our organic garden
9:15 am: Garden tour
9:45 am: Cooking Class
12:30 pm: Eat with a local family
1:00 pm: End of session
Note: Market tour (at an additional price or RM 150/ USD 33) starts at 8 am.
My home is just 20 minutes train ride away from the city centre (Bukit Bintang MRT Station). Take a train to Taman Connaught MRT Station and exit at Gate C. We will pick you up there. Ticket fee: ~USD 1 (RM 3.10)
For convenience, take a GRAB taxi (like UBER) directly to the school (recommended). It's about 20 minutes ride from the city. Taxi Fee: ~ USD 6 (RM 25)
We also offer pick-up from and back to your hotel at an additional price of USD 50/ RM 200.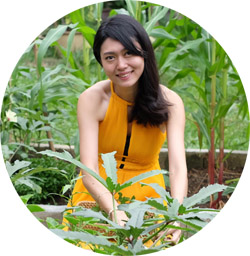 I'm Sara Khong, a professional cook and author of four cookbooks: Malaysian Meals In 30 Minutes, One Pot Wonders, 3 Ingredient Recipes, and Slow Cooker Recipes.
I'm passionate about making authentic Malaysian cuisine and growing herbs and spices in my edible garden. I look forward to share with you Malaysia's most popular dishes made in my family's kitchen!
Learn more about Sara Khong here.