ABOUT CURRY LAKSA & SATAY
Curry Laksa is listed in Lonely Planet's Ultimate Eatlist book lists as the second best food experience in the world. The soup is made from spices and coconut milk; while the ingredients include  noodles, fried tofu, cockles, long beans, and chicken. It's a complicated dish that's why it's so delicious!
When you order a bowl of curry noodles, the cook will ask whether you want egg noodles (mee) or rice noodles (mihun), and whether you want cockles or not. Cockles is a kind of marine mollusc; Malaysians like to eat them half-cooked and sometimes bloody. It's an acquired taste; so this is something we won't use in our class.
We will make the curry paste from scratch using tropical herbs such as lemongrass, galangal, and candlenut. Though this is a curry noodle and should be spicy enough, Malaysians still eat it with a side of chilli: Shrimp Sambal Chili. We have a many types of chilli sauce in Malaysia, this particular one is made with dried shrimps.
Satay is a Malaysian meat skewers made with heaps of local spices like lemongrass and galangal. We will then thread into bamboo skewers and pan-grill them until it's slightly charred. In Malaysia, we always dip our satay in in sweet Peanut Sauce. The sweetness of the sauce comes from gula melaka, a local name for our palm sugar.
These dishes goes well with Asam Limau Boi, a refreshing drink made from calamansi limes and salted plums.
---
WHAT WILL YOU LEARN
In this menu, you will learn to make:
Curry Laksa
Shrimp Sambal Chili
Chicken Satay
Peanut Sauce
Calamansi Lime Juice
You will learn how make curry paste from scratch using 10 different local spices. We will then make fish paste from a whole fresh fish and stuff them into fresh vegetables.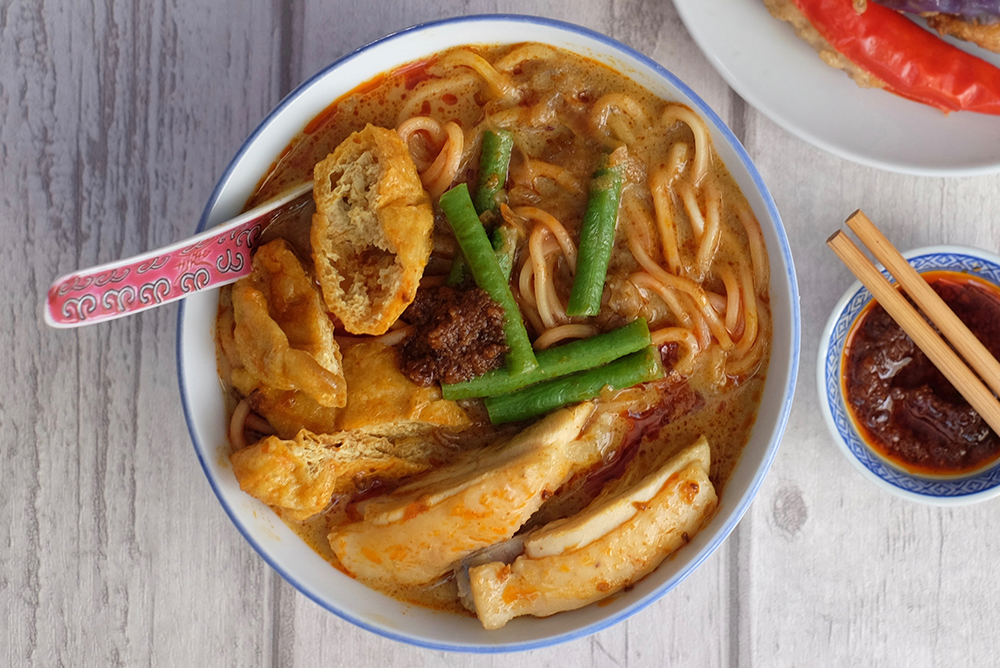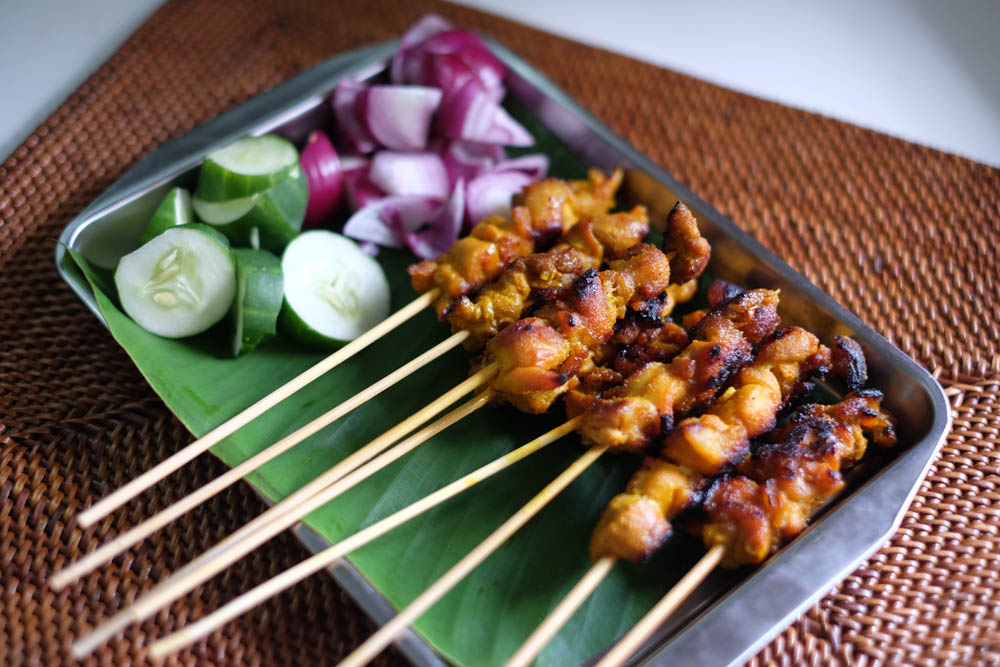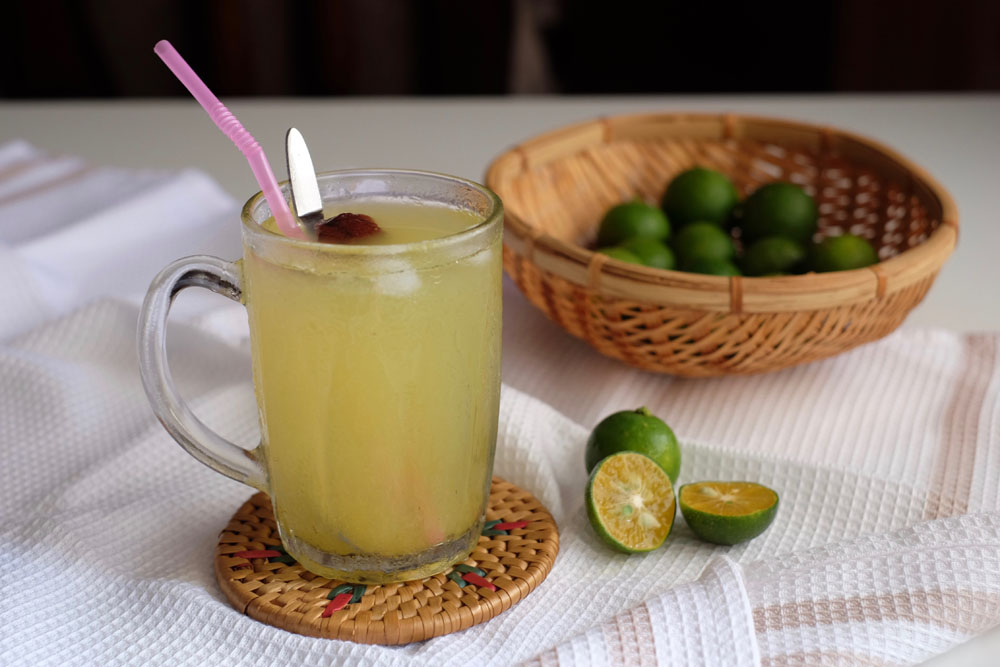 ITINERARY
Morning class
9:00 am – Meet at my home. Have breakfast and flower tea from our organic garden
9:20 am – Garden tour
9.45 am – Cooking Class
12:15 pm – Lunch
1:00 pm –  Session ends
Note: Market tour (at an additional price) starts at 8 am 
---
PAYMENT
Your booking will be confirmed via email within 48 hours
Payment of RM 400 (~USD 100) is then made via Paypal or Bank Transfer
Additional charge for market tour RM 150 (~USD 33)
*Additional charge or 6% for transactions via Paypal