I grew up in a house with a huge kitchen. I saw my mother making fish balls on a wooden block on the floor, pounding spices with a stone grinder, and frying rice in an iron wok.
When foreign travellers come to my house for cooking classes, many were surprised by a lot of things that is normal to me. I get comments like "Your kitchen is as huge as an apartment in Hong Kong!", "How nice to have so much spices in the kitchen!", and "How do I use this stove?"
That made me realise that a Malaysian kitchen can be very different. Here are some typical Malaysian things that may not be found in other kitchens: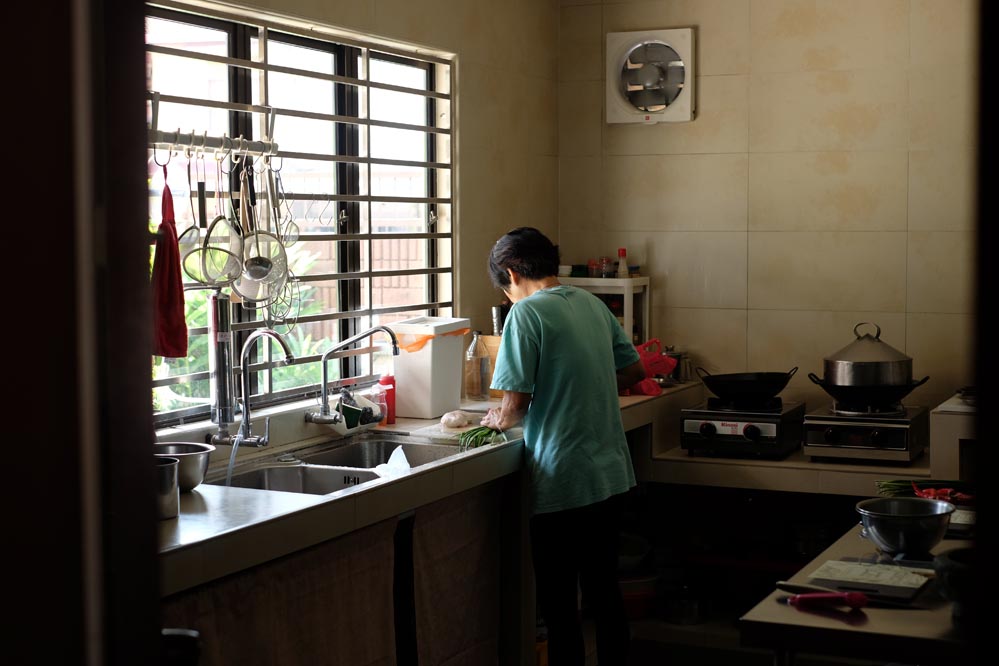 1. WET KITCHEN
A typical Malaysian kitchen is separated into two parts: wet and dry kitchen. The wet kitchen is where we cook - often spicy and pungent - Malaysian food on the stove. Even in a small apartment, the kitchens are usually separated. Why? Cooking belacan (shrimp paste) in an open kitchen will make the whole house smell!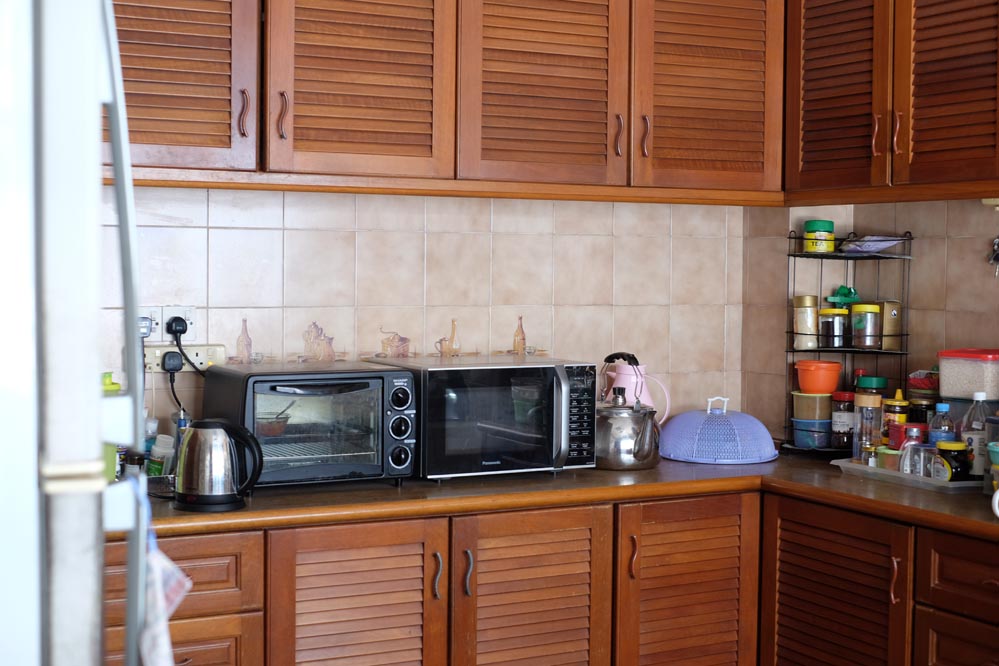 2. DRY KITCHEN
The dry kitchen is like the pantry. It's where we make drinks and wash dishes. This part of the kitchen is sometimes connected to the living/dining room.
3. STONE POUNDER
Almost every Malaysian kitchen will have a stone pounder or 'batu lesung' in Malay. Before the invention of blender, this is what we use to pound our spices to make curry and other spice-rich Malaysian dishes.
I inherited these stone pounders from grandmothers who loved cooking. They are about 40 - 70 years already!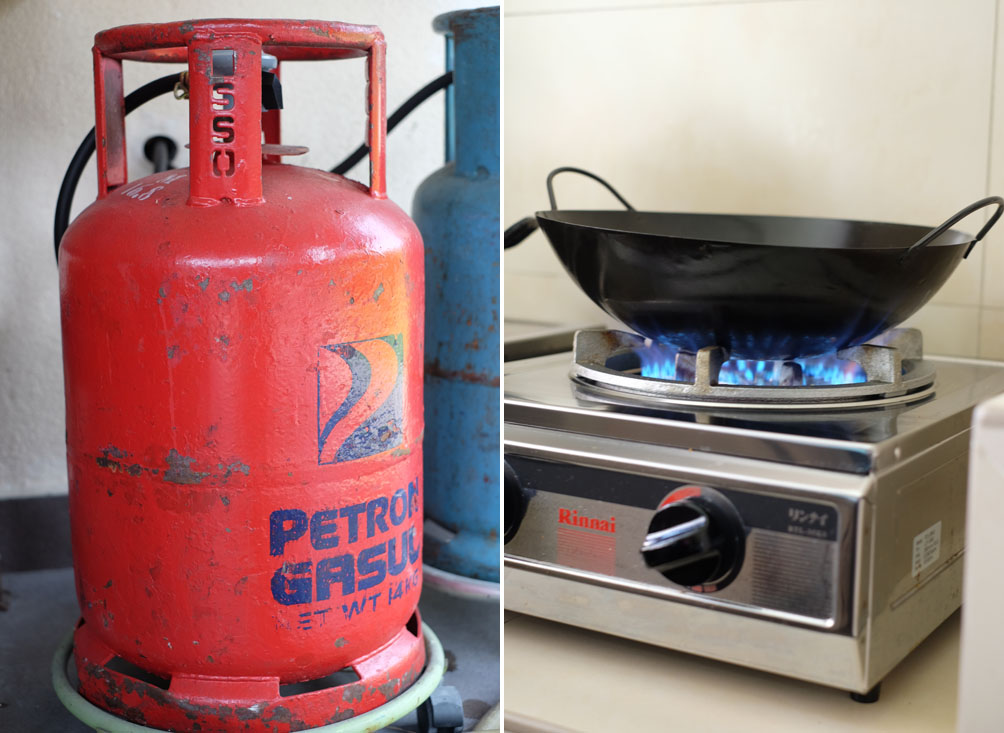 4. GAS STOVE
A typical Malaysian home uses gas stove powered by blue gas cylinders. If given a choice, a Malaysian cook will always choose gas stove as electric stoves are not hot enough. Many Malaysian dishes like char koay toew need to be cooked in high-heat for what we called 'wok hei' (aroma of the wok).
5. IRON WOK & METAL SPATULA
Our default cooking tool is iron wok and metal spatula. I personally think it's the most versatile cooking vessel - the rounded bottom makes it easy to stir-fry noodles, rice, vegetables, or meat. It can also be used for steaming - just put a steam rack at the bottom and a cover on top! It's big enough to make soup or stews as well. A wok is normally paired with a metal spatula.
6. RICE BARREL
Rice is Malaysian staple food. We can have it for breakfast, lunch, and dinner. So naturally we store quite a lot of it in our kitchen. Typically it is placed in a wooden or clay barrel.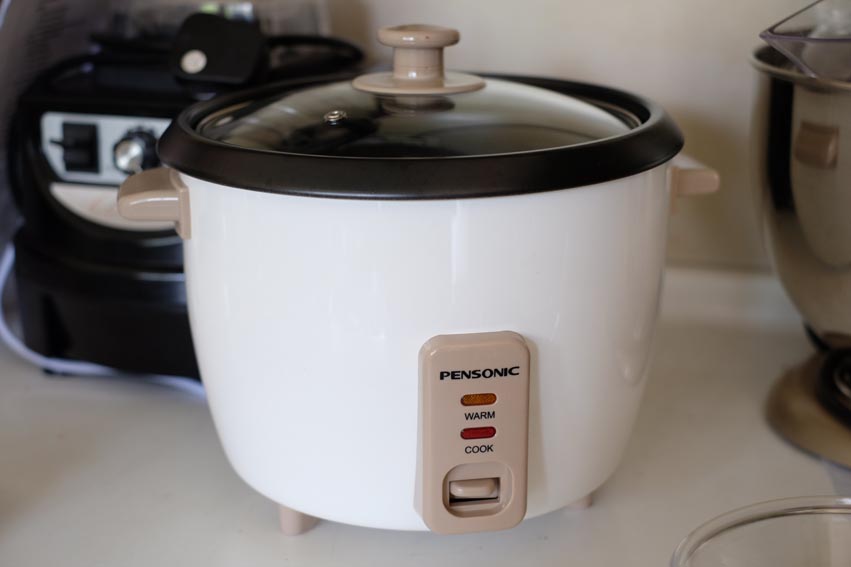 7. RICE COOKER
Because we eat rice everyday, almost everyone will have a rice cooker. In fact, many Malaysians don't know how to cook rice in a pot!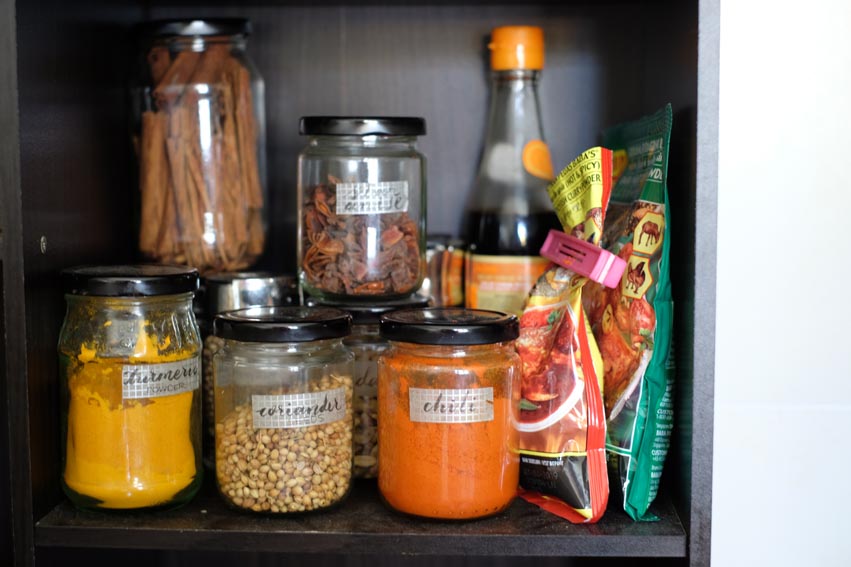 8. SPICES
Malaysian cuisine uses a lot of spices like lemongrass, chili, cinnamon, etc. We also cook with a lot of garlic, onion, and ginger. Hence, we have a lot of these spices kept in our cupboards at all times.
9. PALM OIL
As Malaysia is the largest exporter of palm oil, it's easy to get palm oil in our supermarket. Palm oil with high-smoking point is good for high-heat frying such as spiced fried chicken.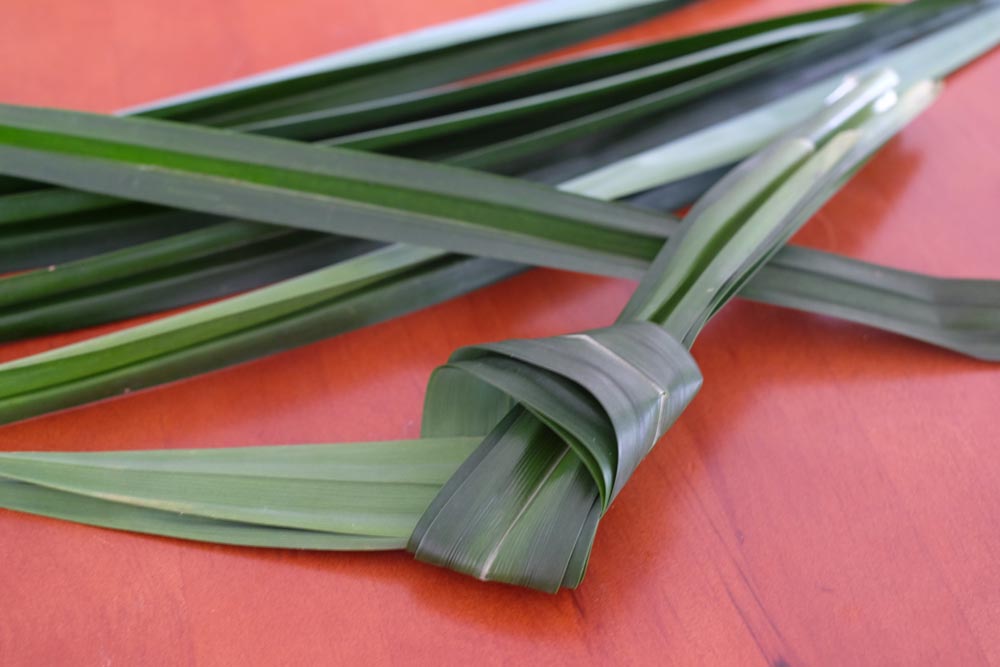 10. PANDAN LEAVES
Pandan leaves is used widely in Malaysian cooking to make desserts and drinks. This fragrant leaves are also knotted and placed in kitchen cabinets to remove odour and repel insects.
Malaysian kitchens transformation in three generations
That is the typical kitchen for the past half a century. During grandmother's time - when there were no electricity or fridge - there were other kitchen must-have like charcoal stoves and stone grinders of all kinds and sizes.
The ultra modern Malaysian kitchen in the 21st century, unfortunately, is getting smaller and mimic western kitchen as Malaysian cook much less than the previous generations. There are also a lot of plastic and electronic kitchen utensils that replaces old ones.
My family used to put our rice in a huge clay barrel. Last year, my mother thought that the Tupperware plastic rice dispenser is much more convenient as it's lighter and smaller. So she used that and place the heavy barrel in the garage.
That's quite sad in my opinion. When I do get my own kitchen, I hope to incorporate the old charm of traditional Malaysian kitchen a modern one.