My family occasionally buy frozen avocado and stock it in the freezer. When we have no idea what to have for breakfast or have sour dough bread, we'll make avocado toast.
I know avocado is a source to healthy fat. Honestly, I'm not a big fan. I wouldn't naturally order salad or smoothie made from avocado. Besides, it's rather costly here in Malaysia.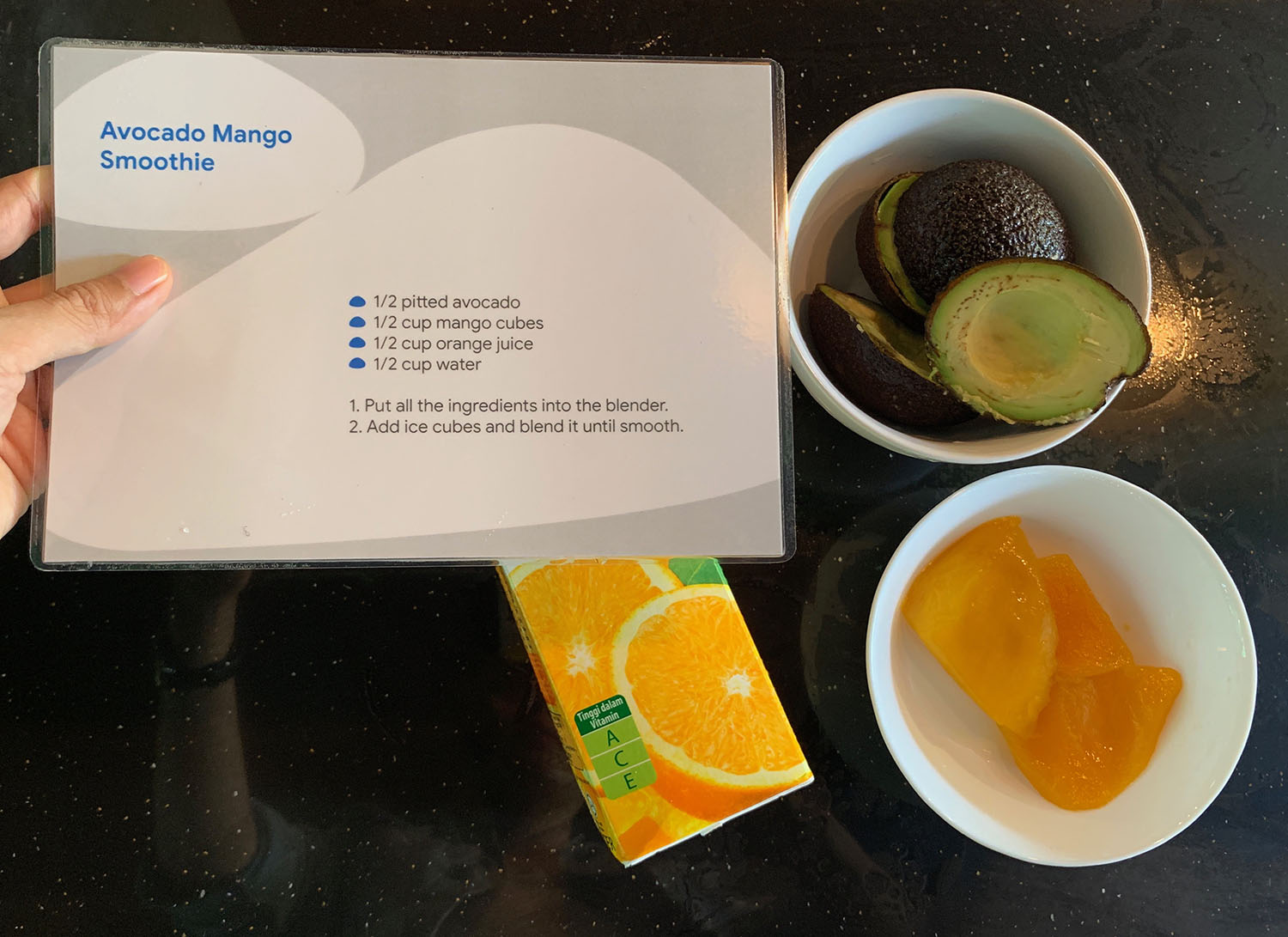 Delicious, filling, and easy
But at Google's Digital Wellbeing Retreat, they had a smoothie counter where we were free to make our own healthy drink. Naturally, I chose the one with the least ingredients.
This particular recipe is surprisingly good that I ended up making two cups. I felt so full that I didn't need to snack on other food like sugar-laden brownies throughout all-day event!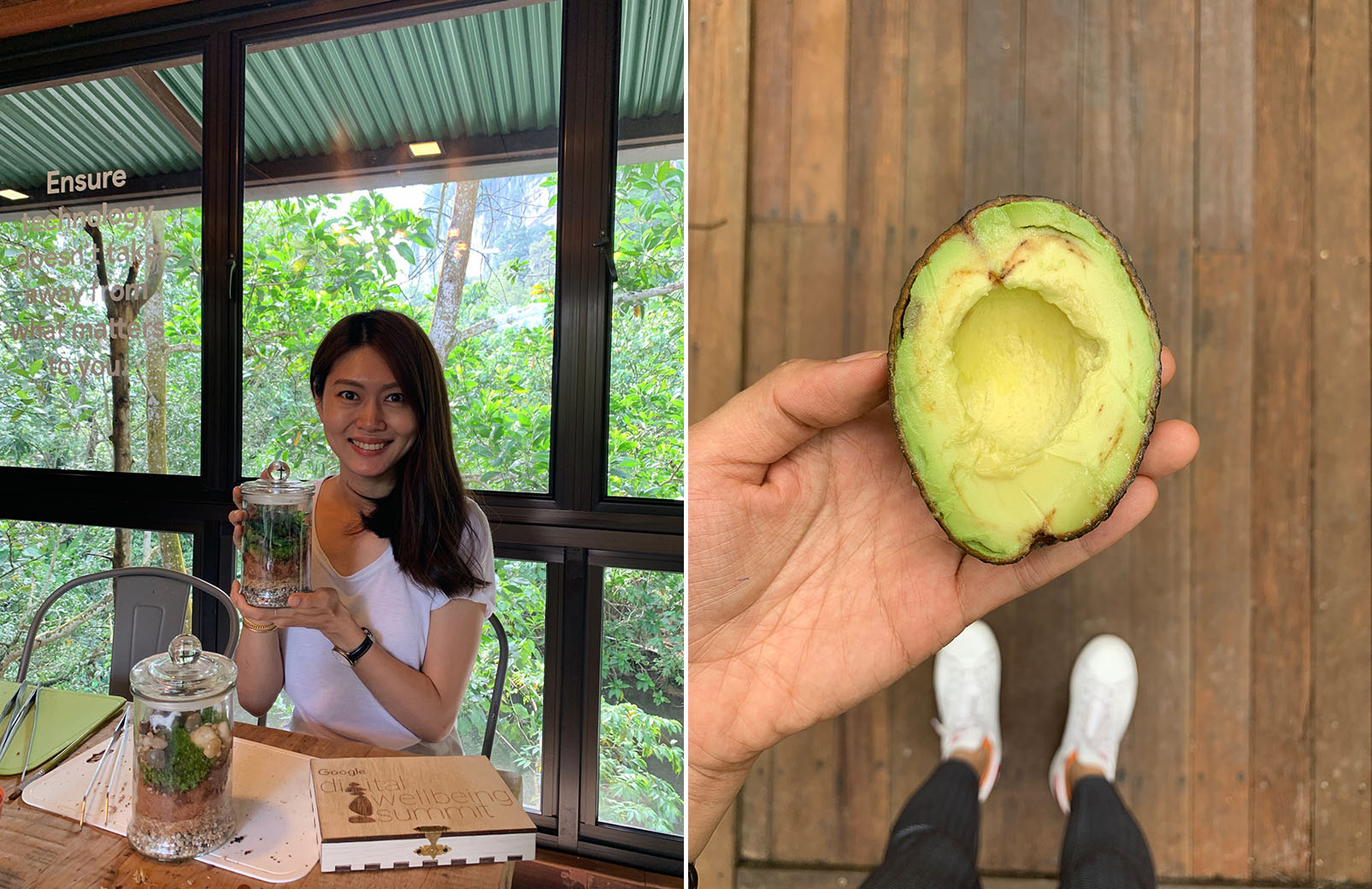 ---
TOOLS
---
RECIPE CARD
Avocado Mango Smoothie
26th December 2019
: 1 cup
: 5 min
: easy
Creamy and sweet smoothie that is easily made with only 3 ingredients.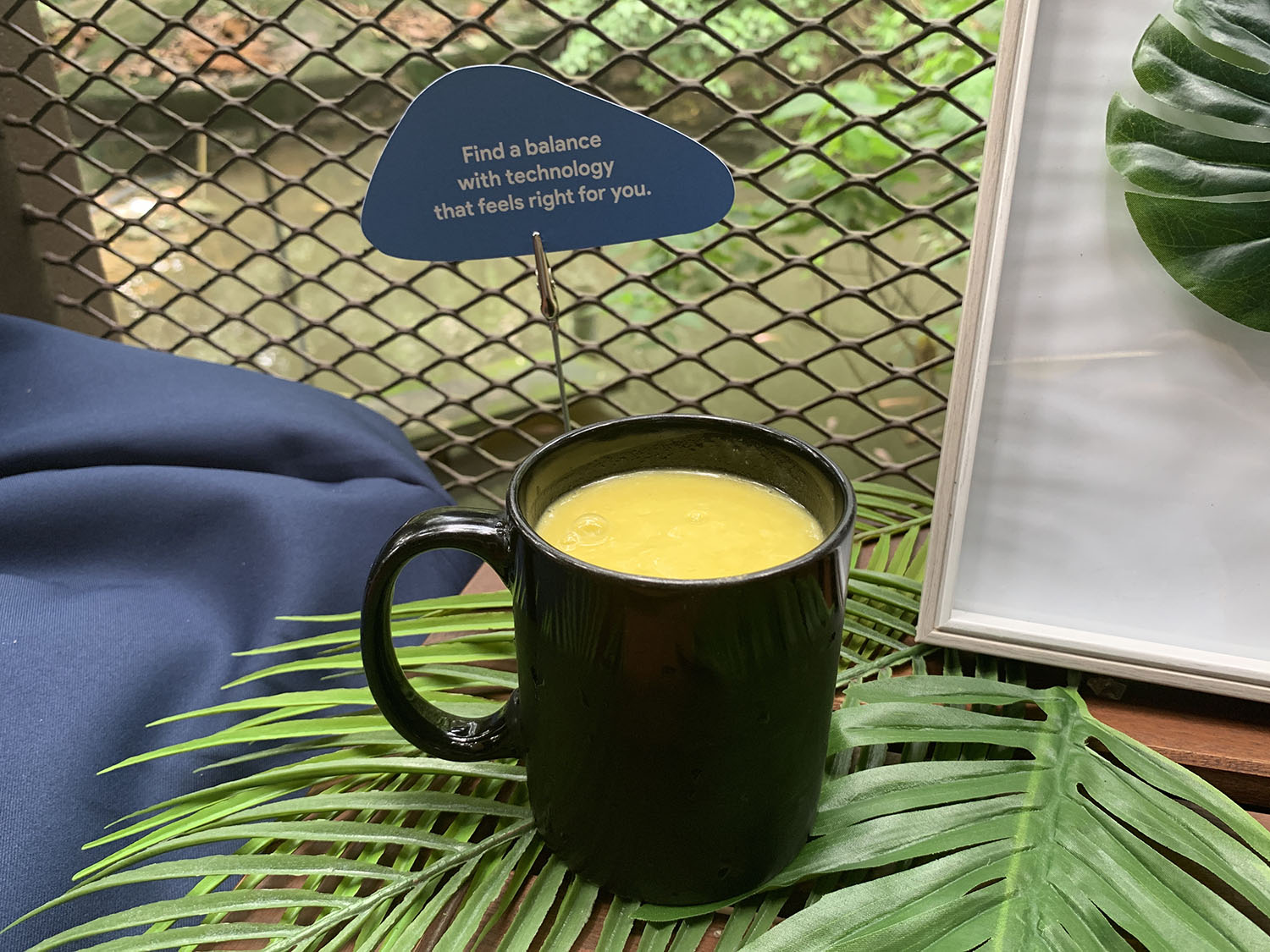 Ingredients
1/2 pitted avocado
1/2 mango
1/2 cup orange juice
1/2 cup water
Directions
Step 1

Place all ingredients into the blender.

Step 2

Blend until smooth.
---
SHORT RECIPE
Blend 1/2 avocado + 1/2 mango + 1/2 cup orange juice + 1/2 cup of water.
---
STEP-BY-STEP
1. Slice avocado into half, scoop with a spoon, and put it in a blender (you can use sliced frozen avocado or about 1/3 cup avocado pulp)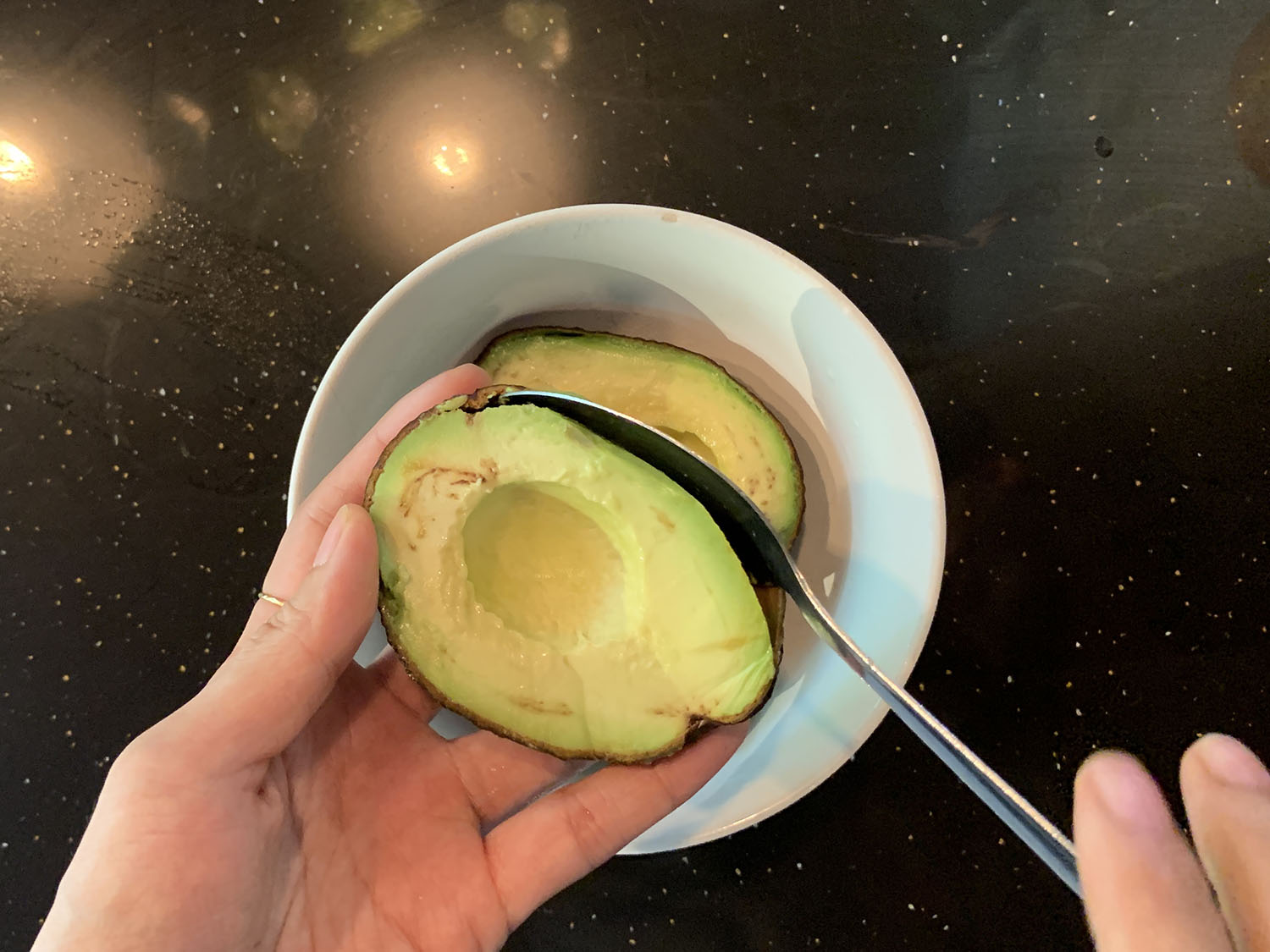 2. Slice mango and put it in blender (check out the below hack)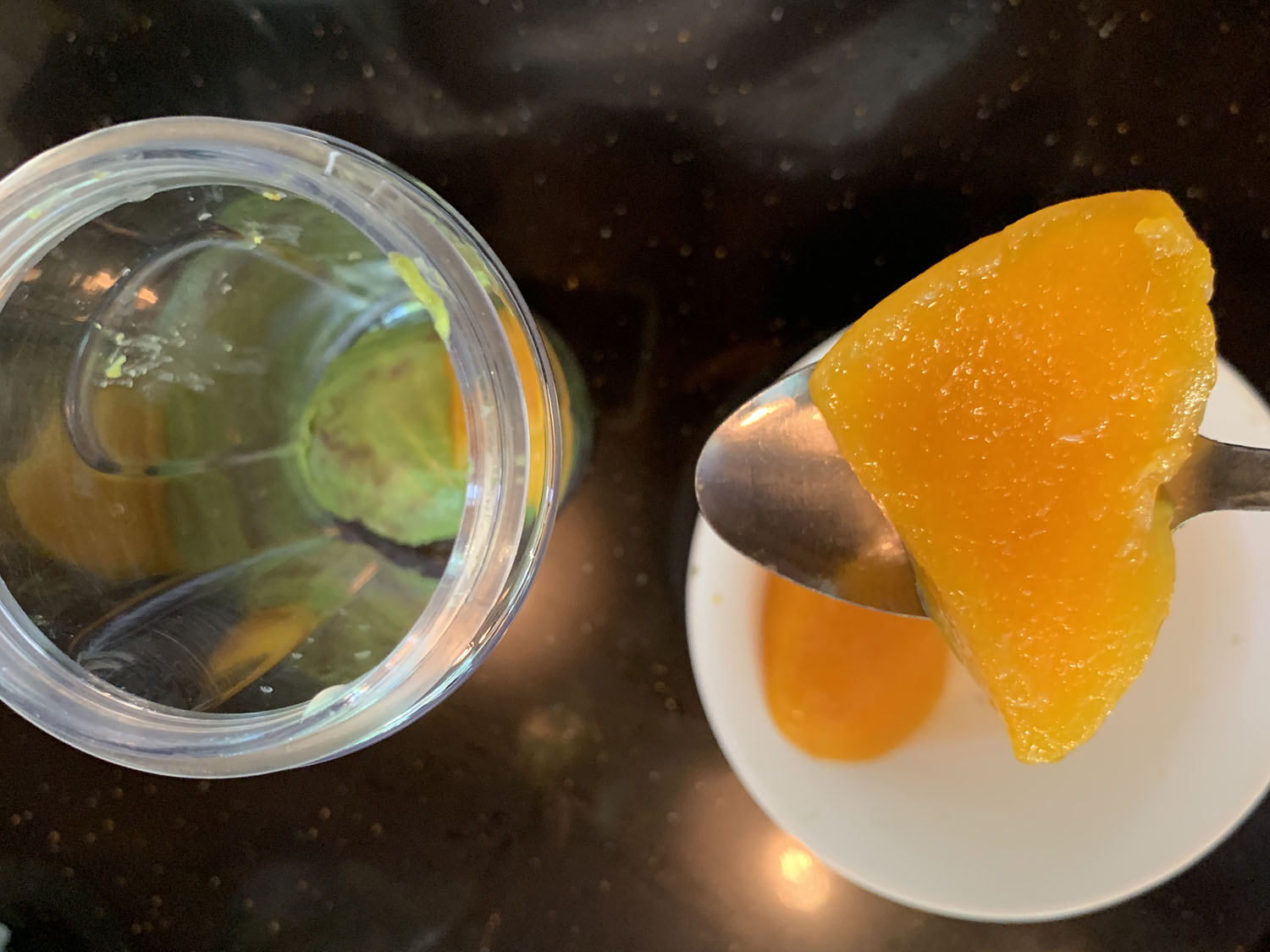 3. Pour in orange juice and water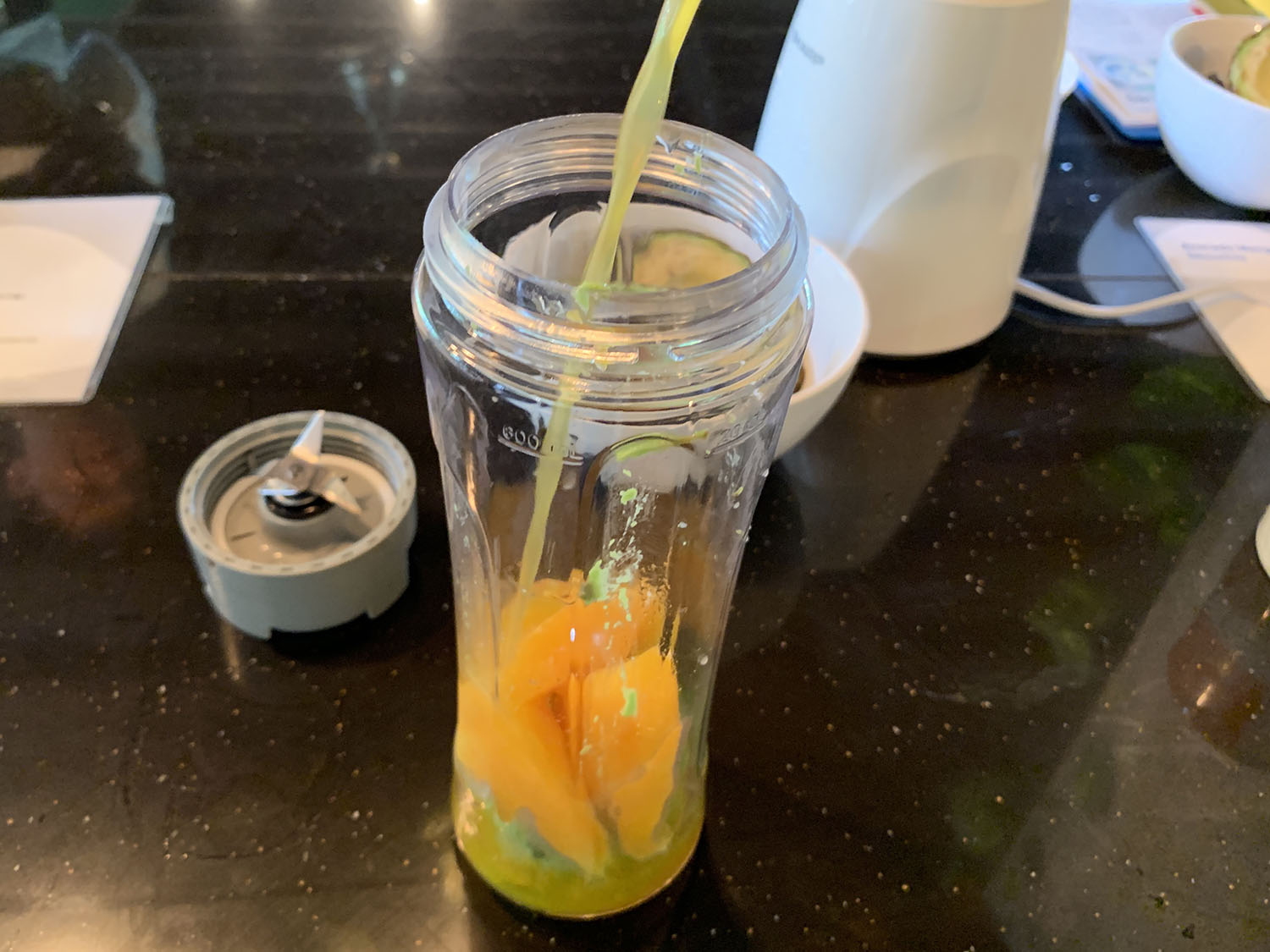 4. Blend and drink!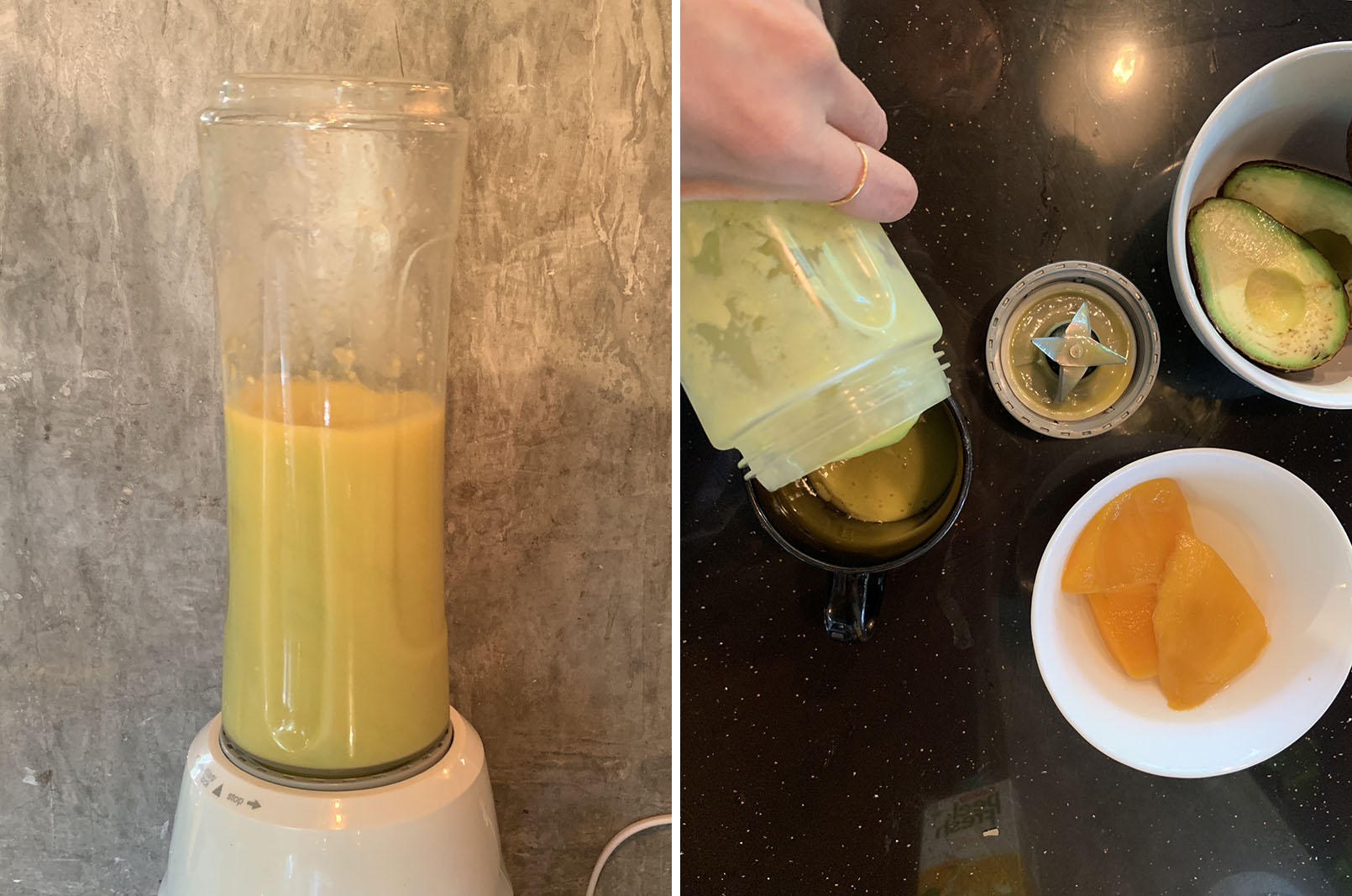 ---
KITCHEN HACKS
Buy frozen avocados You can get frozen whole avocado or pulp from Lucky Frozen, a shop in Pudu.
Cut mango without peeling it I hate peeling mango, it's such a hassle! So I don't normally peel them, I cut them this way (Find out how to cut mango this way here) 
Use a bullet blender For me, cleaning up must be easy if I were to continuously make something. A bullet blender like this is easy to wash and lightweight. You can also take-away to the office for a healthy drink/snack in-between work (Prooduct review: Ferrano bullet blender)
Skip the ice. The original recipe includes ice in it. But Traditional Chinese Medicine advocates drinking warm water (cold water is believed to be harmful to the womb amongst other things). So I omitted it. But it's still chill from the orange juice so I'm happy enough without ice. It's also easier to not have to blend hard ice especially in a less powerful blender.
Do you eat healthy fats like nuts, oil fish, and avocado? Do you often feel hungry between work and munch on unhealthy snacks? Why not try making this easy, fast, and tasty smoothie to work?
---
LIKE THIS RECIPE? GET CURATED RECIPES IN YOUR INBOX
Every month, I send write a personalised e-mail with my favourite recipes, food tips, and recent food adventures. Keep in touch with me by signing-up for my newsletter👇 OR follow me at my personal Instagram.