Kansai, especially Osaka, is famous for its street food. I had wanted to learn to make these street snacks. After scouring for classes at Cookly, I picked Bunga Hijau Cooking Class in Kyoto.
One of the biggest reasons is that it has a menu that teaches all my favourite Japanese street snacks in one: gyoza (meat dumpling), takoyaki (octopus balls), and okonomiyaki (Japanese pizza).
---
ABOUT THE INSTRUCTOR
Midori sensei lived in Singapore for a while and was teaching Japanese cooking there. She loved Singaporean and Malaysian food like mihun (fried rice noodles) and char koay teow (fried flat rice noodles), and learned to make our food.
What's most interesting about Midori Sensei in my opinion is that she makes fake Japanese food from clay!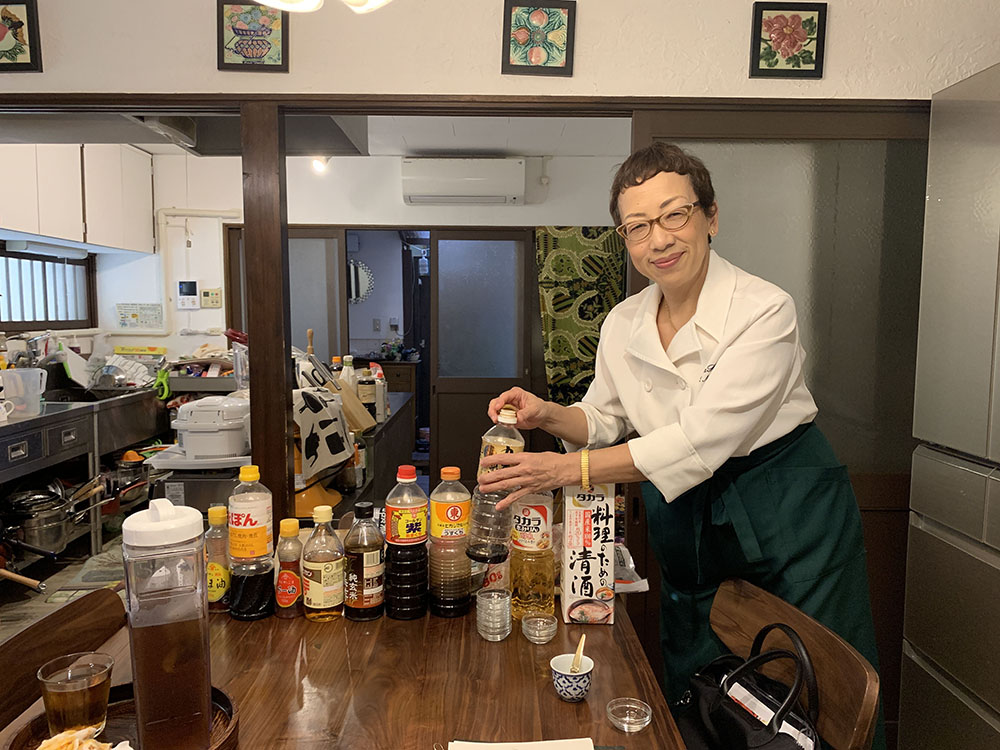 ---
WHAT I MADE
I chose the 'Kansai Street Snack' menu under 'Choose Your Own Menu'.
1. Gyoza
We made gyoza from store-bought wrapper. In Japan, it's made so thin! I believe that's number one secret to a good gyoza. Then we made the fillings with pork. If you are on a halal/ kosher/vegetarian/vegan diet – Midori sensei will replace the ingredient with chicken or tofu instead.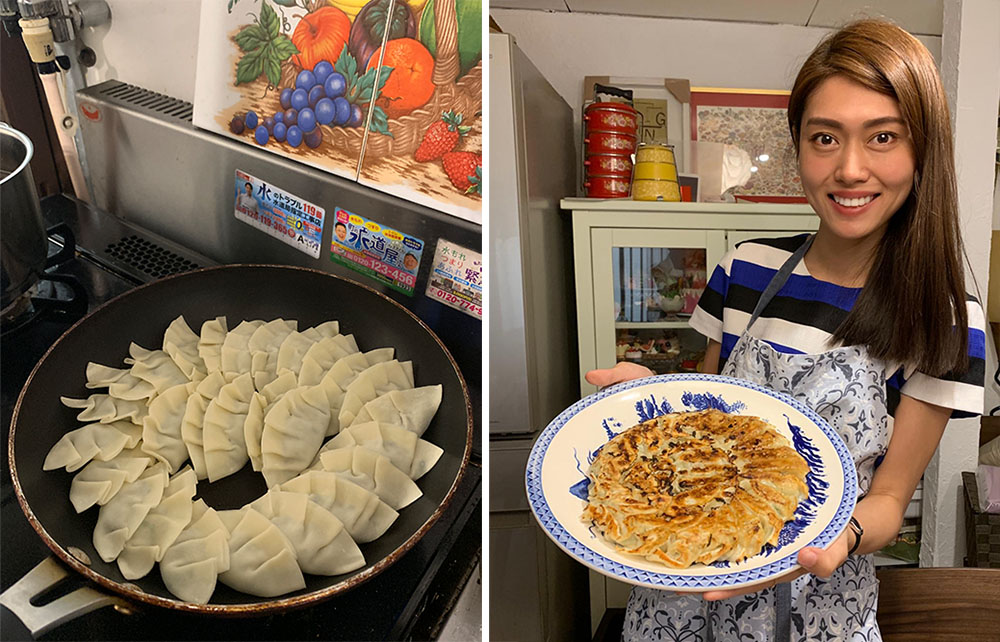 2. Takoyaki
This is the most fun part! After making the batter with egg and homemade dashi stock, we cooked in in takoyaki grill.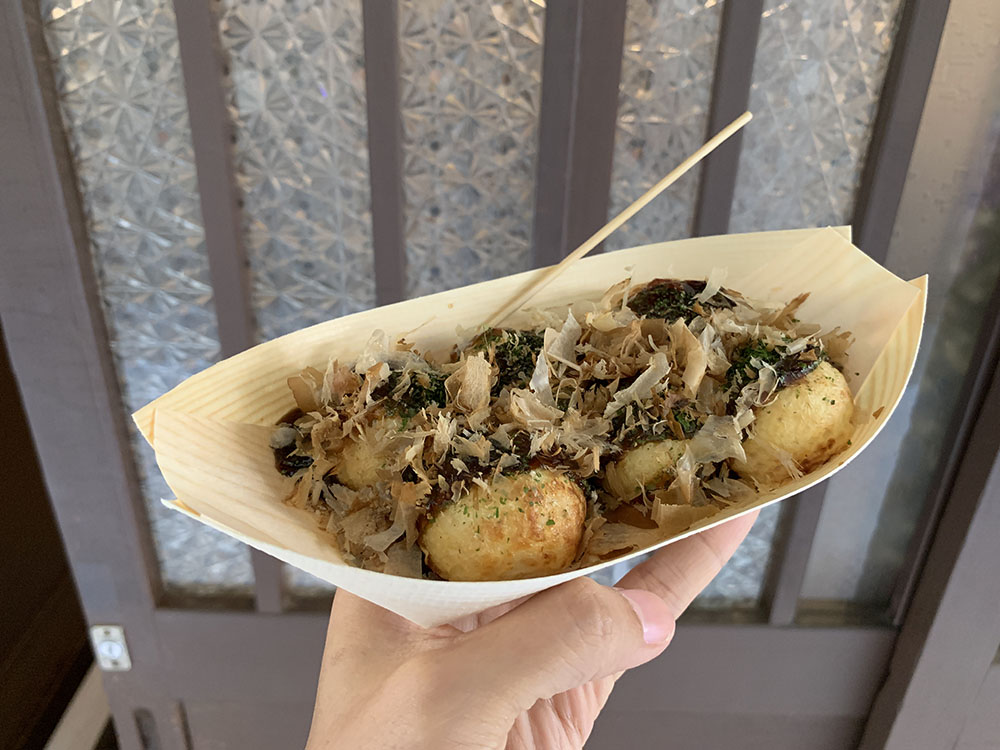 3. Okonomiyaki
I learned to make the batter and flip the okonomiyaki on the pan. Again the batter contains homemade dashi. No wonder Japanese food has so much umami in it! Then we top it up wit sauce, mayonnaise, and a lot of bonito flakes.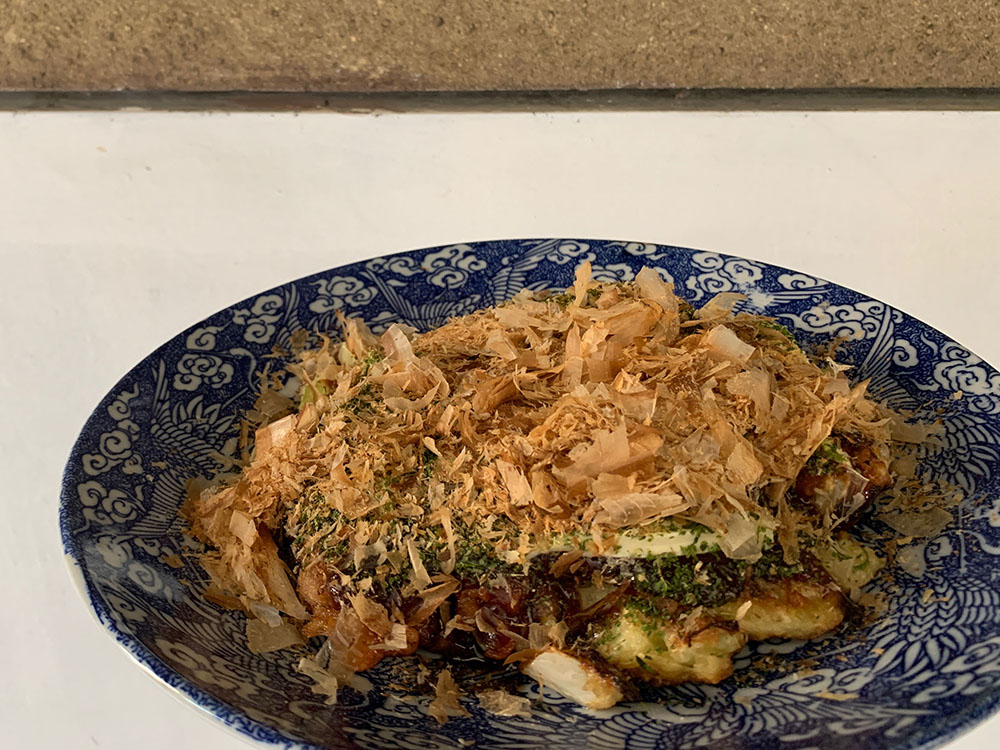 Oh boy, there were so delicious ! And that statement came from a girl who tried all the best street snacks in Kansai: Kiji Okonomiyaki in Umeda, Wanaka Takoyaki and gyoza at Doutonburi Osaka.
---
WHAT'S FUN
This is the most fun part! After making the batter with egg and homemade dashi stock, we cooked in in takoyaki grill with round holes. If you have kids, they would surely enjoy this. I learned the secret to making round and crispy takoyaki.
I also enjoyed tasting the many Japanese seasonings and admiring clay food Midori sensei made.
Of course eating all the homemade street food immediately after we cooked them!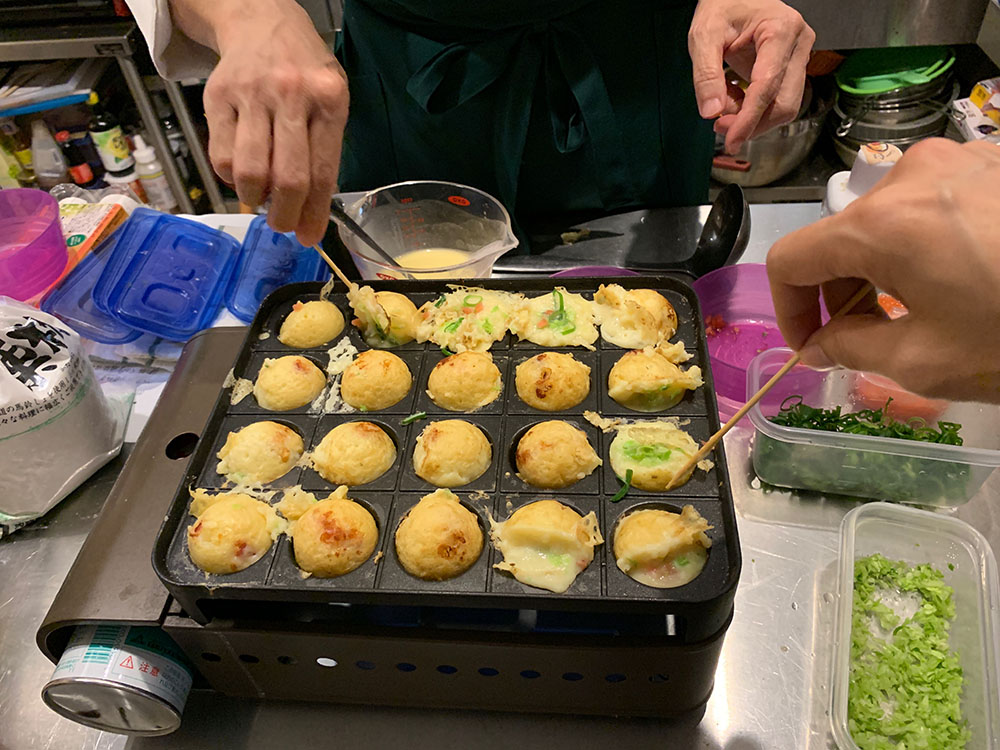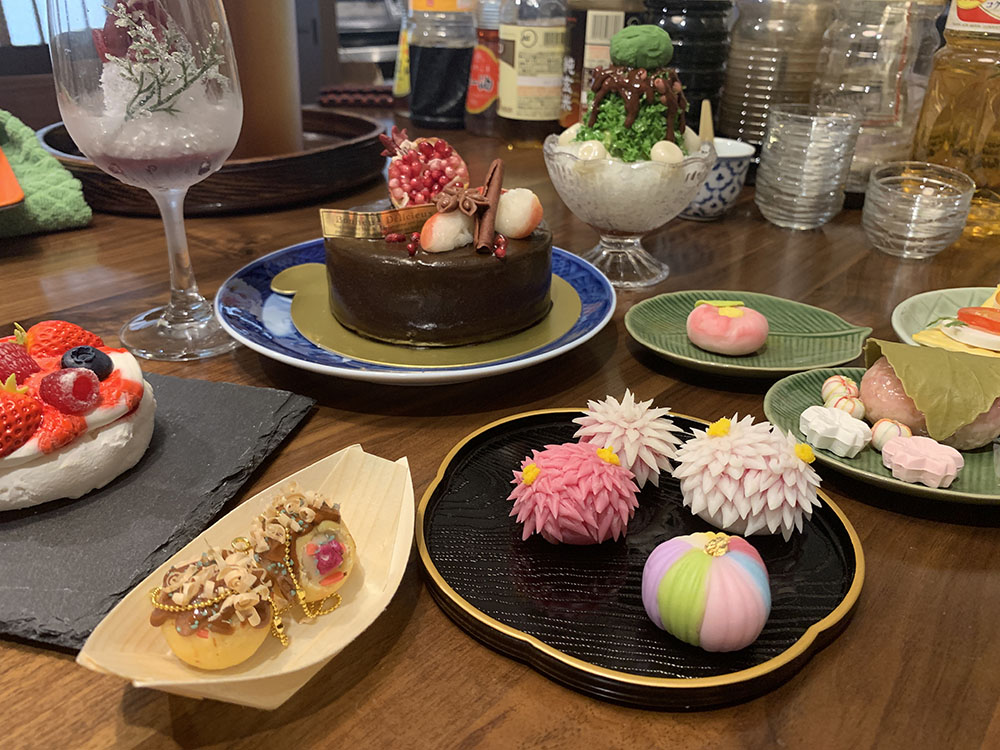 ---
COOKING SECRETS
I have always wondered how Japanese restaurants make crispy gyoza that sticks to teach other. The secret is pouring in hot water into the pan with dumplings and then let it steam until the water evaporates.
Midori sensei recommended a gas takoyaki grill instead of an electric one. High fire from the gas will produce crispy takoyaki
I didn't know before that takoyaki contains red ginger. In Malaysia or Singapore, Midori sensei said that we can replace tako (octopus) it with sotong (cuttlefish).

It's important to use gas powered takoyaki grill and if tako (octopus) is not available, we can replace it with sotong (cuttlefish)

I finally found out how to make crispy Japanese gyoza that sticks to one another
---
GETTING THERE
Bunga Hijau is located very near Gion, a place popular for geisha spotting among other things. As I was living around that area, it only took me about 15 minutes to walk to the class.
If you are staying further away from the town and sightseeing area, it is just 7-minute walk from Karasuma Station on the Hankyu Kyoto Line. It's a very convenient location for travelers.
Address:
127-1 Tamakuracho,
Nakagyo Ward,
Kyoto, 604-8211, Japan
Book your class via Cookly, 'Choose Your Own Menu: Enjoy Easy To Cook Japanese Menu'
See more of the cooking process in my Instagram under 'Kyoto' insta-stories album.
---
I am writing this article in the capacity of Cookly Ambassador. My role is to pick a cooking classes of my choice through Cookly and share my experience.