I've attended many cooking class around the world and being a cooking instructor myself, I am very picky with cooking class that I attend. I like classes run by passionate teachers, unique recipes, and not touristy.
Although Washo Cooking class was about an hour journey away from my AirBnB, I carved out the time to join the class because I'll like to learn how to make creamy Japanese ramen without using meat. I was not disappointed.
---
ABOUT THE INSTRUCTOR
Sho is a chemist-turned-chef, and son of a chef and a doctor. Naturally, he had a lot of scientific knowledge about food. In the class, he explained the underlying process of cooking and the whys.
He spoke very good English as he had lived in California. So it was easy to learn and ask questions throughout the class without any language barrier.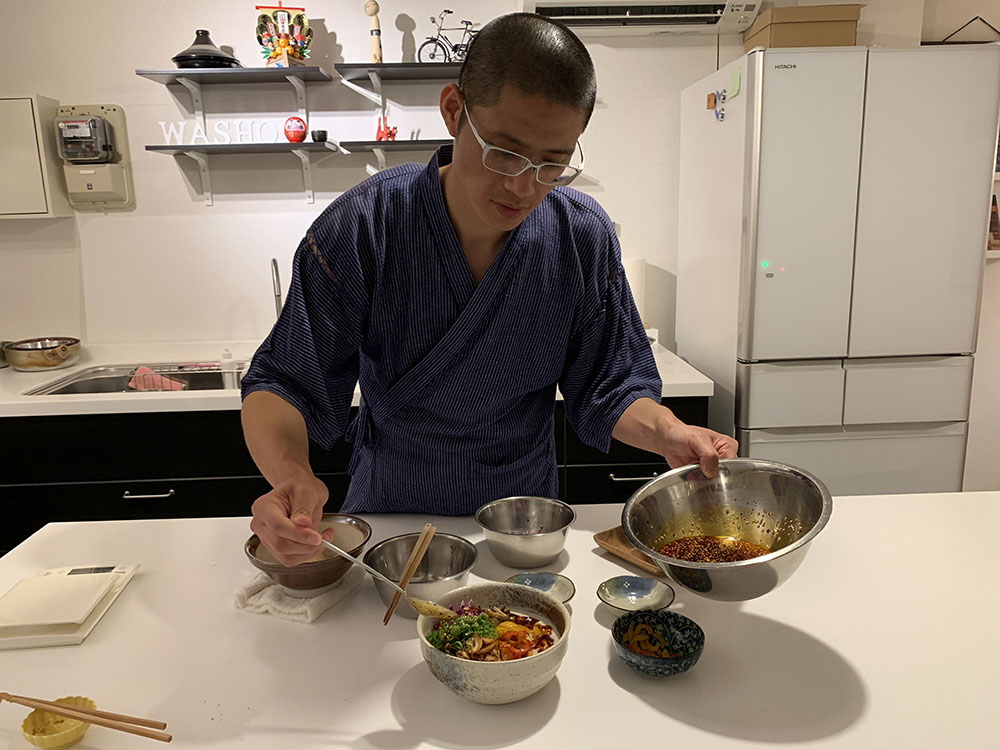 ---
WHAT I MADE
I learned to make vegan ramen from scratch. The noodles are made from flour, salt, and water. After mixing them into a dough, it's kept in a plastic to rest. Then it was time to step on it with our feet!
Meanwhile the soup is made from konbu, seaweed, mushrooms (the ingredients that gives the soup umami, meat-like flavour) and other Japanese seasonings like roasted sesame seed. While meat-based ramen soup takes many hours to cook, vegan ramen can take as short at 30 minutes.
When it was time to eat, I was so amazed at the burst of flavour from just plant-based soup! I would not have know that the soup did not contain meat if I didn't make it myself.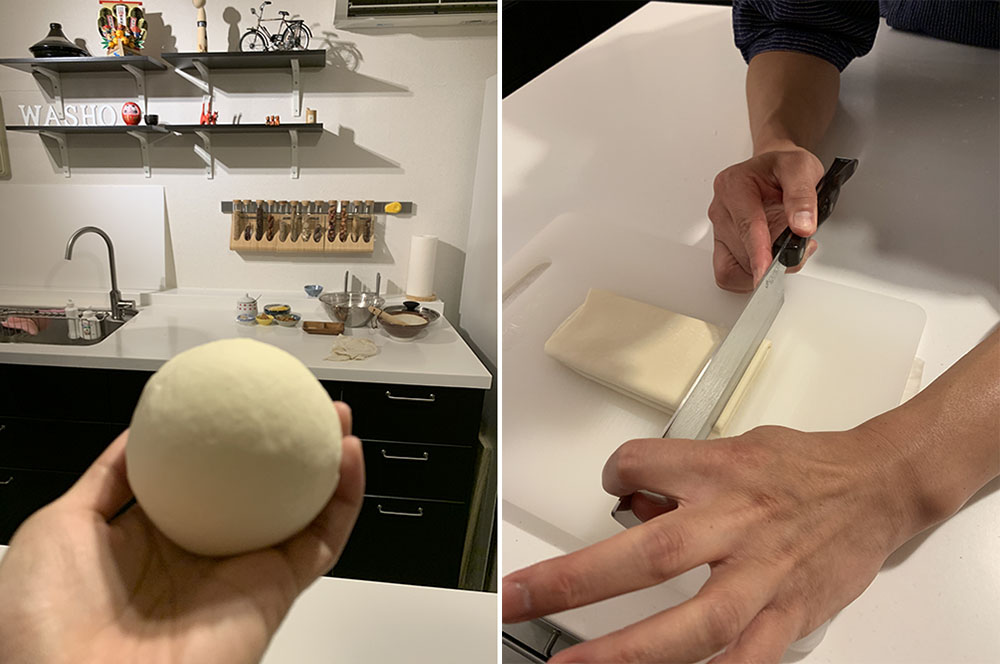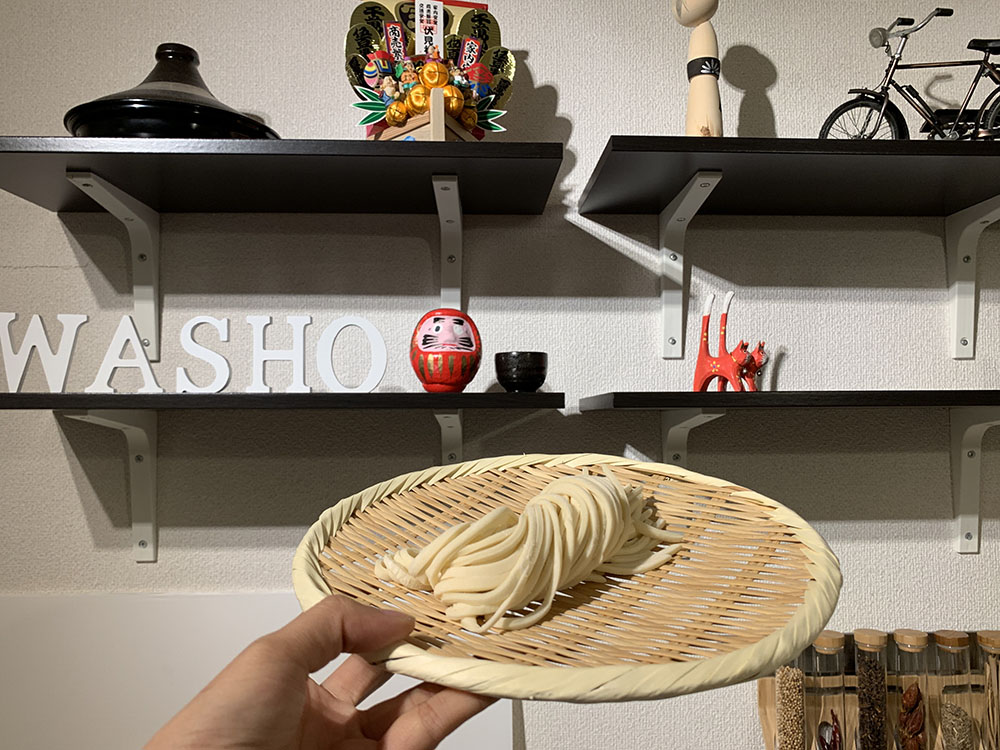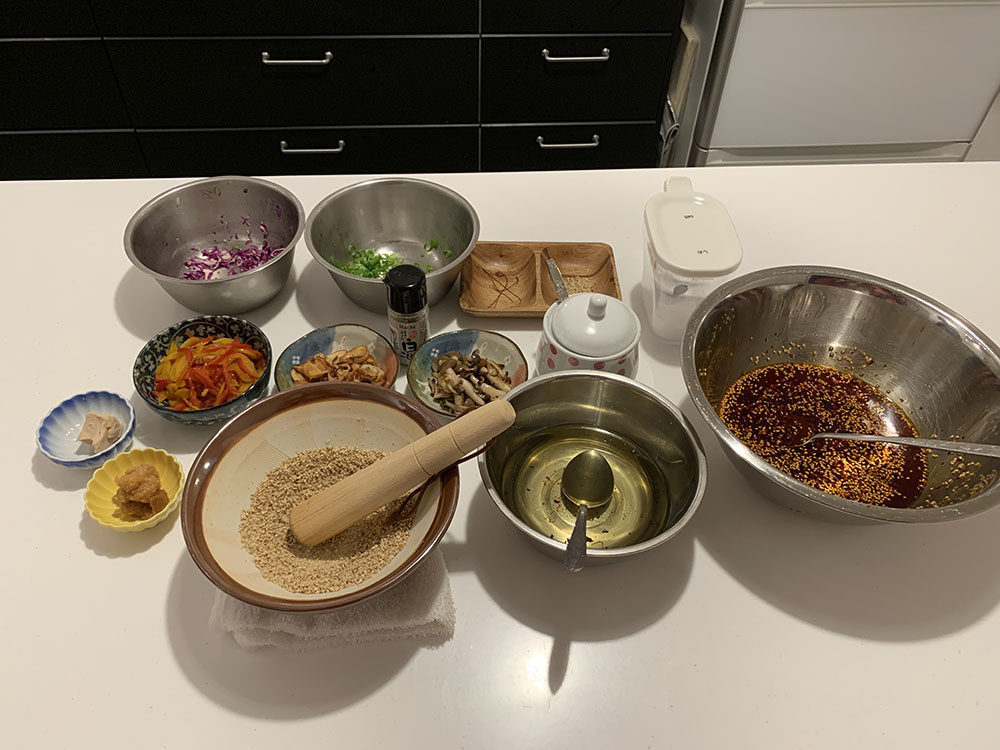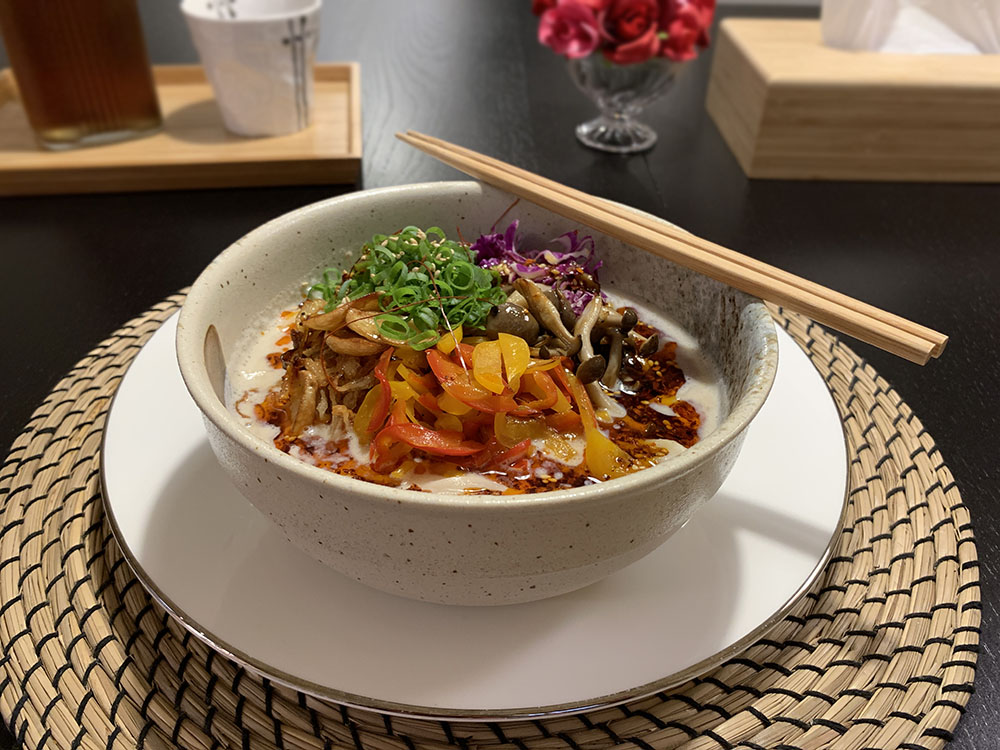 ---
WHAT'S FUN
What stands out in this class is that we made the noodles from scratch and knead it with our feet! Throughout the process Sho explained how the texture begin to change are more gluten are formed as we step on the noodles.
That is the most energy-consuming activity in the class. Sho had already prepared all the other toppings e.g chopped purple cabbage and stir-fry mushrooms as I knead the flour. So it's a rather relaxed class class where I focus on absorbing all the new scientific knowledge.
Oh, and I liked that instead of regular apron, I was provided a Japanese top to wear.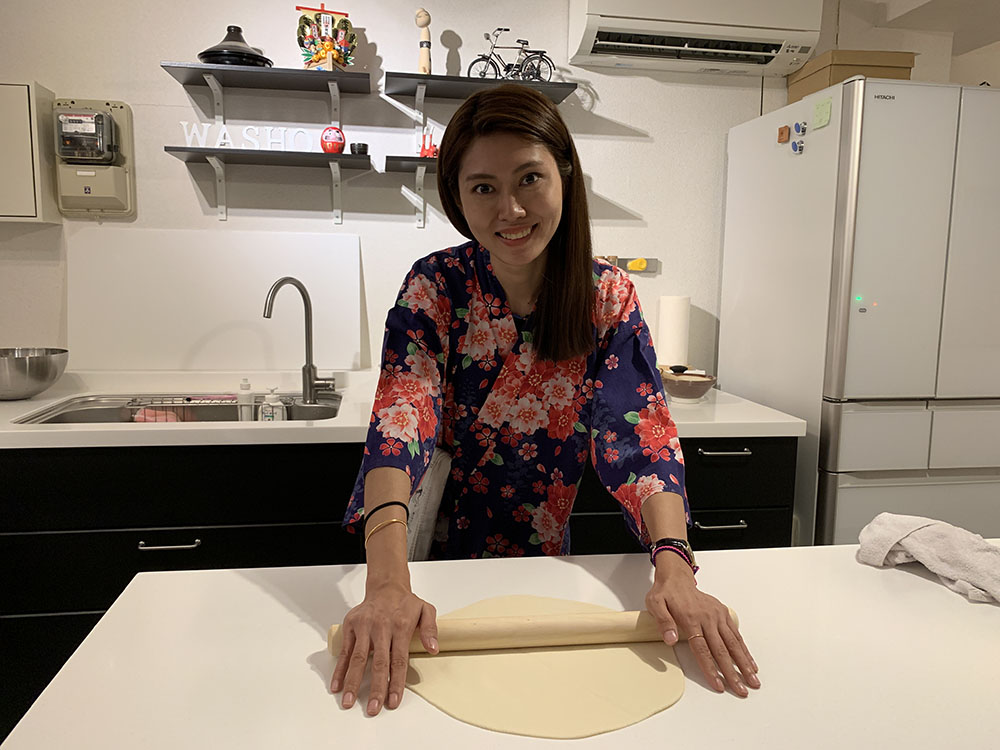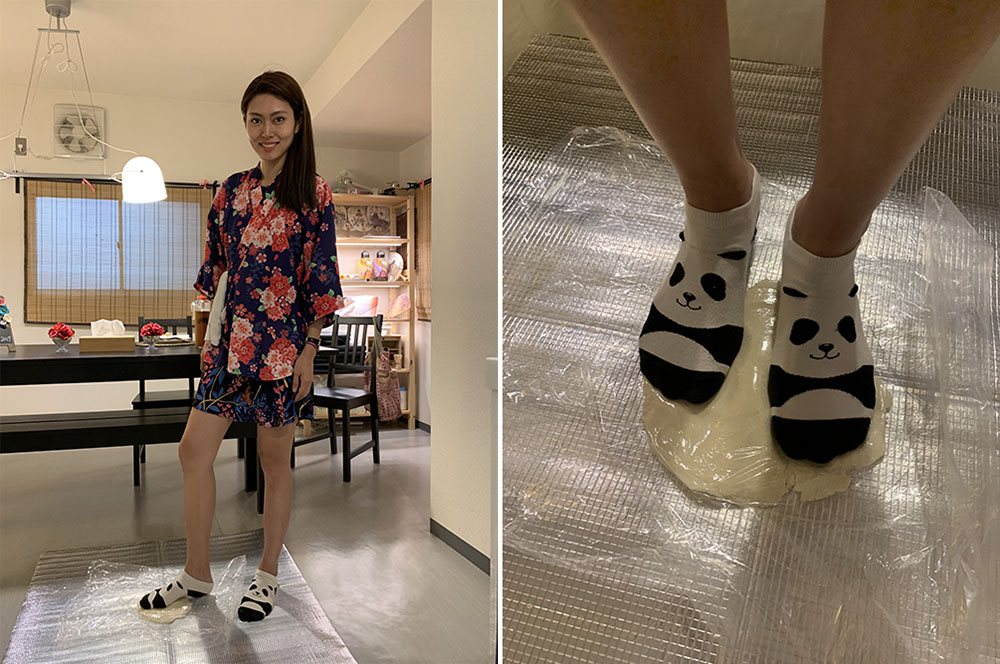 ---
COOKING SECRETS
Making a delicious vegan ramen means that we must learn to extract umami from plants such as mushrooms and konbu. If there is time, soak the konbu in water overnight to extract the most flavour out of it.
Stepping on the dough is a traditional way to make chewy ramen without using too much hand energy. Best not to cook the noodle for too long for a chewy flavour. Then soak it in iced cold water for a chewy, al dente texture.
It's important to use good quality soy sauce. Sho will teach you how to read the soy sauce label. Always choose soy sauce which the first ingredient is soy beans.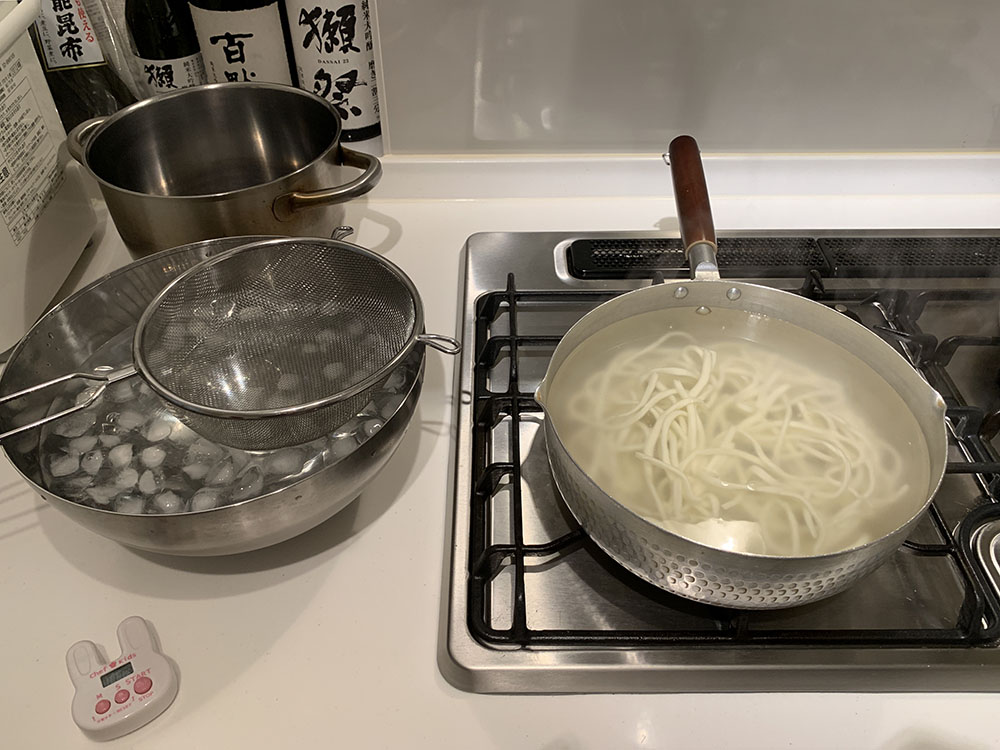 ---
GETTING THERE
Washo Cooking Class is just 3 mins walk away from Ibaraki Station(JR Line) West Exit. Sho, the cooking instructor, met met at the station and walk me to the cooking class.
ADDRESS
WASHO Cooking Class
Building-Ibaraki Grand Heights store108 (section-I), Nishiekimaecho10,
Ibaraki, Osaka
567-0032 Japan
Book your class via Cookly: Vegan Ramen From Scratch
See more in my Instagram under 'Osaka' insta-stories album.
---
I am writing this article in the capacity of Cookly Ambassador. My role is to pick a cooking classes of my choice through Cookly and share my experience.