Even if you love Chinese soup, you may not heard of this 'pang pi dou tang' (彭皮豆湯). Hyacinth beans or Egyptian Kidney Beans, also known as pang pei dau in Cantonese, is not easily available.
Ingredients Information: Hyacinth Bean
Unlike commercialised vegetables such as long beans or spinach, I've never seen this bean at the supermarket (despite frequenting many different supermarkets due to my job as a food writer/recipe developer). It is occasionally seen at the wet market, but even so it is extremely rare. My family gets our supplies from our friend's garden.
Hyacinth bean is a popular among the Indian community. It is used to making dhal and curries. In my family, we use it exclusively for soup. The flat green-beans gives a pleasant savoury-sweet flavour. Normally, we'll make a huge pot of it and keep the leftover for another day – it tastes even better on the second day!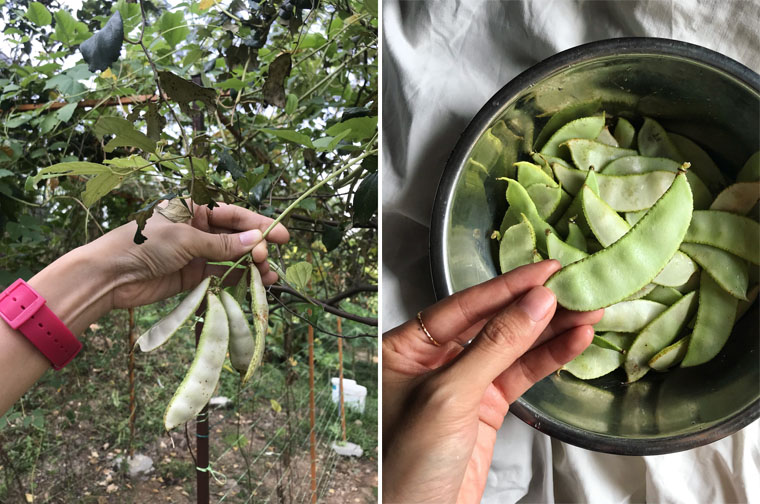 ---
TOOLS
Pot/ slow cooker
Knife + chopping board
---
RECIPE CARD
Hyacinth Bean Soup / Pang Pi Dou Tang (彭皮豆湯)
3rd April 2018
: 10 bowls
: 10 min
: 3 hr
: Easy
Ingredients
350 g hyacinth beans
25 g (3 x 1.5 in) 'Big head' Preserved Vegetable
500 g chicken bones
10 pcs red dates
1/2 pc (20 g) dried squid
1 tbsp goji berries
2.5 L water
Directions
Step 1

BLANCH BONES: Add bones in a pot of room temperature water. Bring to a boil. Remove scum with a sieve.

Step 2

PREP: Snip both end of beans. Using a scissors, snip squid into 1 cm pieces. Chop preserved vegetables into 1 cm slices.

Step 3

COOK: Add all the ingredients into the slow cooker. Cook on high for a minimum of 3 hours or low for 6 hours. If using a pot, bring to a boil and then simmer for 3 hours.
---
SHORT RECIPE
Blanch 800 g of chicken bones. Add chicken bones + 350 g hyacinth beans + 25 g preserved vegetable + 10 red dates + 1/2 pcs dried squid + 1 tbsp goji berries + 2.5 L of water into the slow cooker. Cook on high for 3 hours.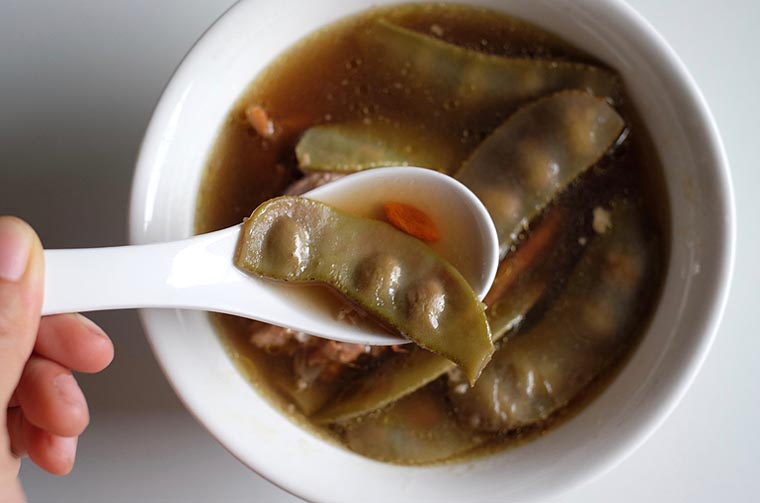 ---
Enjoy!