This restaurant came on my radar after my Mom packed their otak-otak fo me. It reminded me of a really good homemade otak-otak I had in a Penang cooking class. I could taste real fish (not diluted with too much flour) and the pleasant combination of spices.
So we decided to have lunch here again to try their famous Penang laksa!

WHAT TO ORDER: Their signature dish is their curry laksa. So make sure you order this one. As the portion is generous, for a small eater like me, a small bowl is enough (RM 7). But just an additional RM 1 will give you a bigger bowl. I'll personally order an extra otak-otak and lemon jelly drink as both of these are rare in Kuala Lumpur and made well.
WHY IT'S GOOD: Unlike other places with only a few morsels of ingredients, this restaurant heaps your bowl with them. As it's Penang-style curry laksa – they have different ingredients like prawns, cuttlefish, and pig blood cubes. It's quite refreshing for me as I've always have the Kuala Lumpur version with chicken and long beans. 
WHAT ELSE TO ORDER: Their asam laksa and lobak (fried meat roll wrapped in beancurd) are also not bad. When I go again, I'll try their signature drink – a combination of Milo and coffee.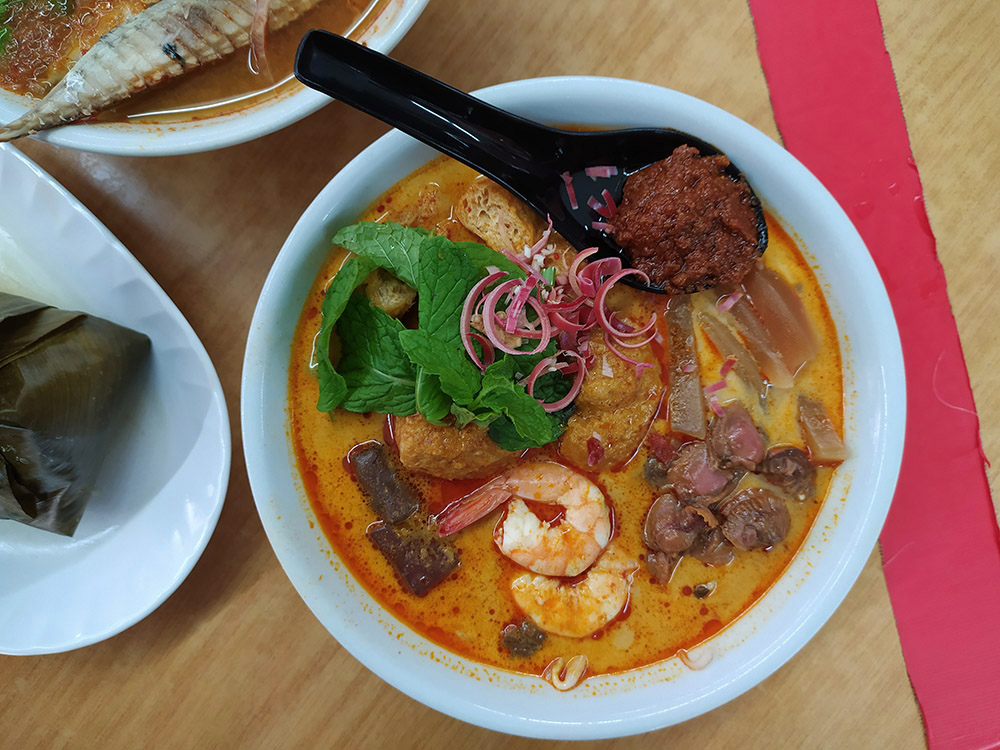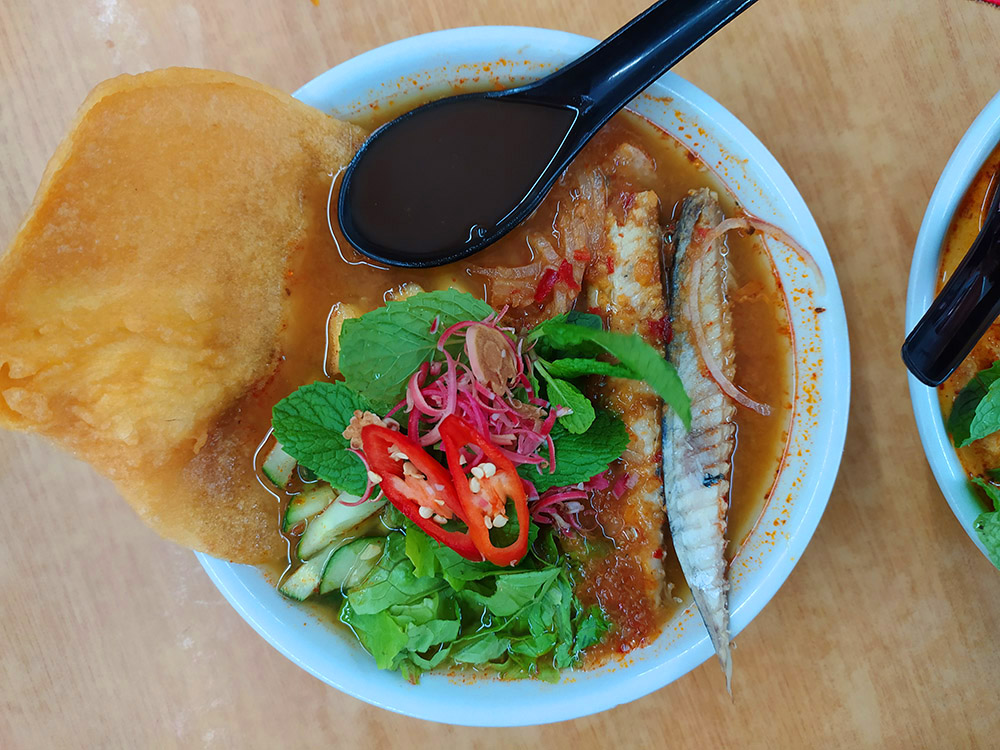 ---
Jia Li Mian Noodle House
Address: 19, Jalan Pandan 2/2, Pandan Jaya, 55100 Kuala Lumpur, Selangor
Hours: Everyday | 7.30 AM – 4 PM
Contact: 016-497 8189