I first tasted sardine paratel at a cafe which offers modern local cuisine. One of their most popular sandwich is toasted bread with sardine paratel fillings. The common canned sardine is made so much more interesting with spices; browned onions, fragrant curry leaves, and hot chillies.
This is an incredibly easy dish when you're in a rush. It's delicious, filling, and can be made in under 10 minutes. I found that many Indian family in Malaysia make this often and have it with rice. My family who is used to 'blander' Chinese cuisine for dinner however prefer to have it with bread instead.
---
TOOLS
---
10 minutes
---
RECIPE CARD
Sardine Peratal (Dry Sardine Curry)
10th October 2017
: 4
: 5 min
: 5 min
: 10 min
: Easy
Ingredients
2 tbsp Cooking oil
2 stalks Curry leaves
2 large red onion, sliced
1 red chili, deseeded and sliced
1 canned (425 g) sardine/ mackerel in tomato sauce
1 - 2 tsp chili powder (optional)
Directions
Step 1

FRY AROMATICS: Heat 2 tbsp of oil over medium fire until sizzling. Fry onions, chili, and curry leaves until onions turns golden brown.

Step 2

ADD SARDINE: Pour in sardine along with its sauce. Mash with spatula and cook until sauce boils.

Step 3

ADD CHILI POWDER: Add 1 tsp chili powder. Mix well and cook until dry. Dish out and serve with rice.
---
SHORT RECIPE
Fry 2 sliced onions, 2 sliced chili, and 2 stalks of curry leaves in 2 tbsp of oil. Add sardine and sauce. Mash. Cook until sauce boils. Add 1 tsp chili powder. Cook until dry.
---
COOKING TIPS
Control the heat As I like this food spicy, I like to add 2 – 3 tsp of chili powder. If you don't, 1 tsp is enough. You can omit it entirely too if you can't take spice at all.
Fillings for sandwich You could also use if for sandwich fillings
Leftover for breakfast If you make this dish for dinner and can't finish, use it to make sandwich for breakfast.
Party food If you're asked to bring sandwich to a potluck party, consider making this.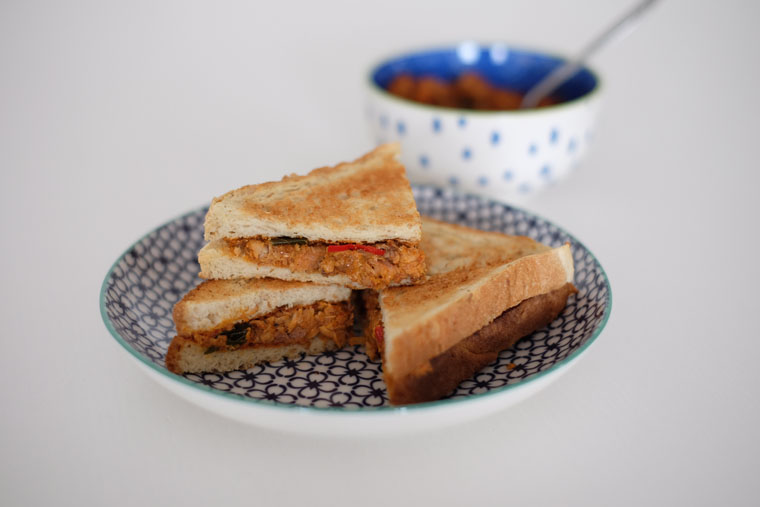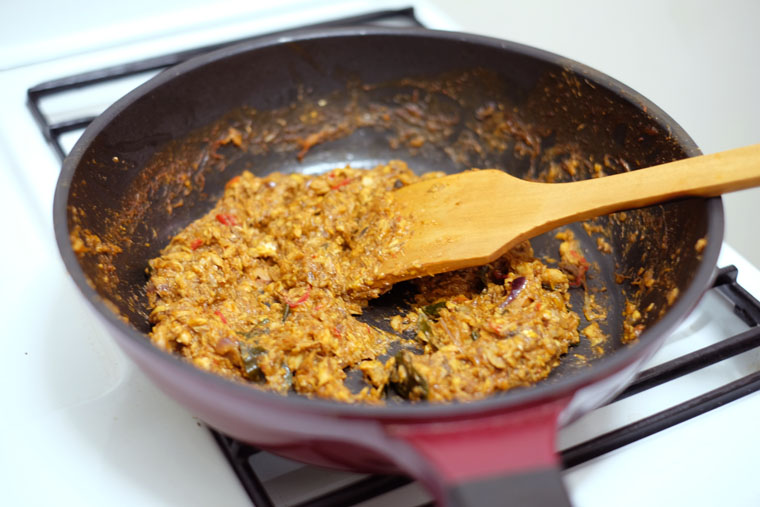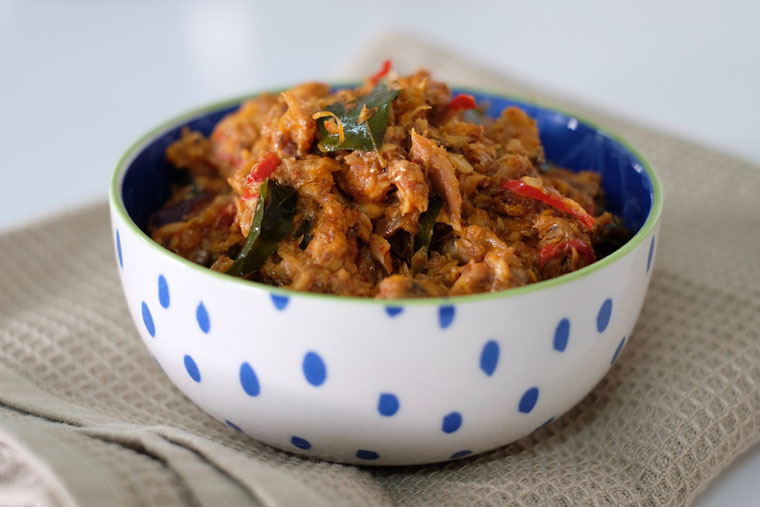 ---
Enjoy this simple yet delicious dish!