Since writing about  How to choose good quality Gula Melaka a few years ago, I have received a lot of questions about where to get good ones.
For my cooking class, I was searching high and low for high quality palm sugar in Kuala Lumpur for making Peanut Sauce of Satay and Sago Gula Melaka (Sago Pudding and Coconut Milk).
I went to the wet market as well as a few supermarket. Alas, nothing beats those that I get from Melaka sundry shop. Finally, I found it at Jaya Grocer. It's called Gula Melaka Comel.
*NOTE: As of early 2021, I noticed that the company changed their recipe. I believe sugar is added although the company denied it; it's no longer as soft and as pure as it was originally. I used to be able to slice through it easily. Not anymore.
---
WHY I LIKE THIS?
1. Pure
This gula melaka, as indicated on the packaging, is made from pure palm sugar.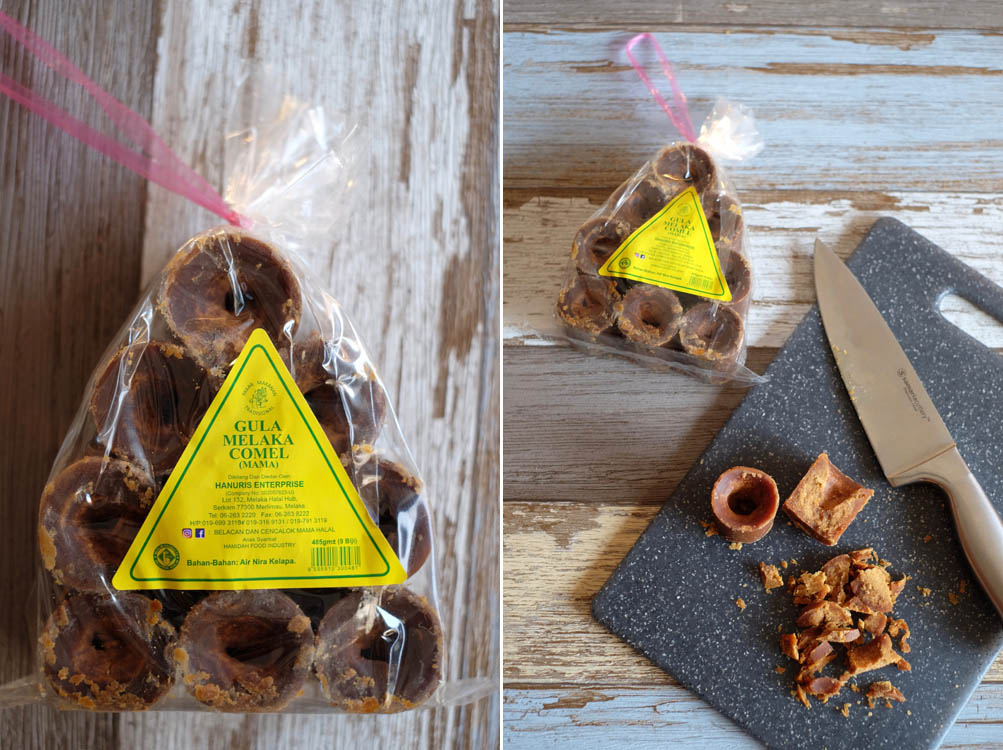 2. Easy to slice and crumbles
I can easily cut this block with a sharp knife. Grating is easy too as this palm sugar is rather soft.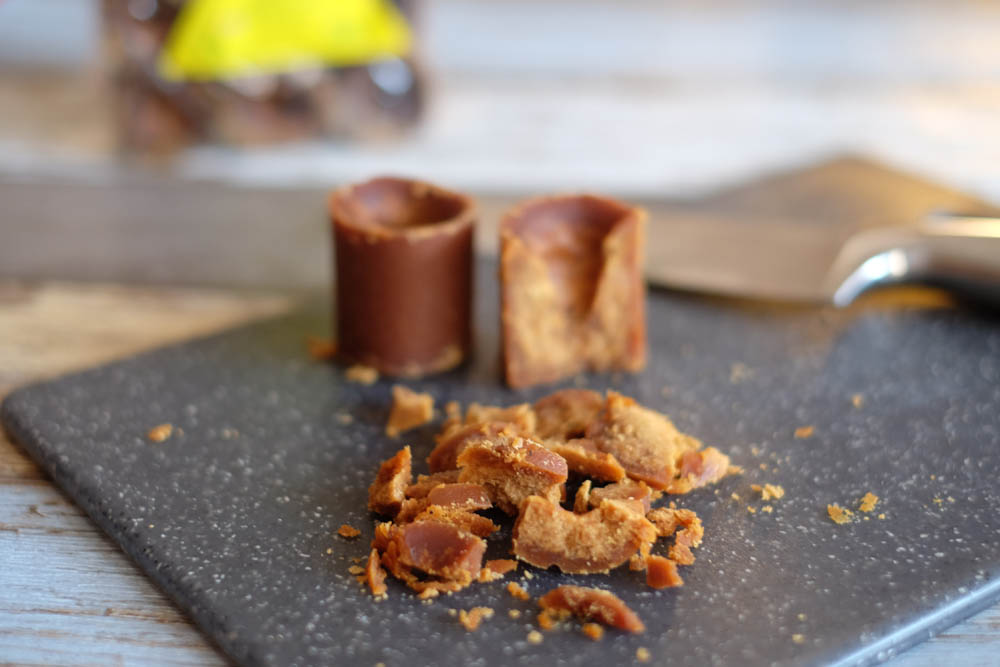 3. Small blocks
I like that it comes in small blocks of about 55 g each. Normally other gula melaka comes in larger blocks; I only use a little of it and store the rest. For Gula Melaka Comel, I normally use up at least one whole block for making Sago Gula Melaka.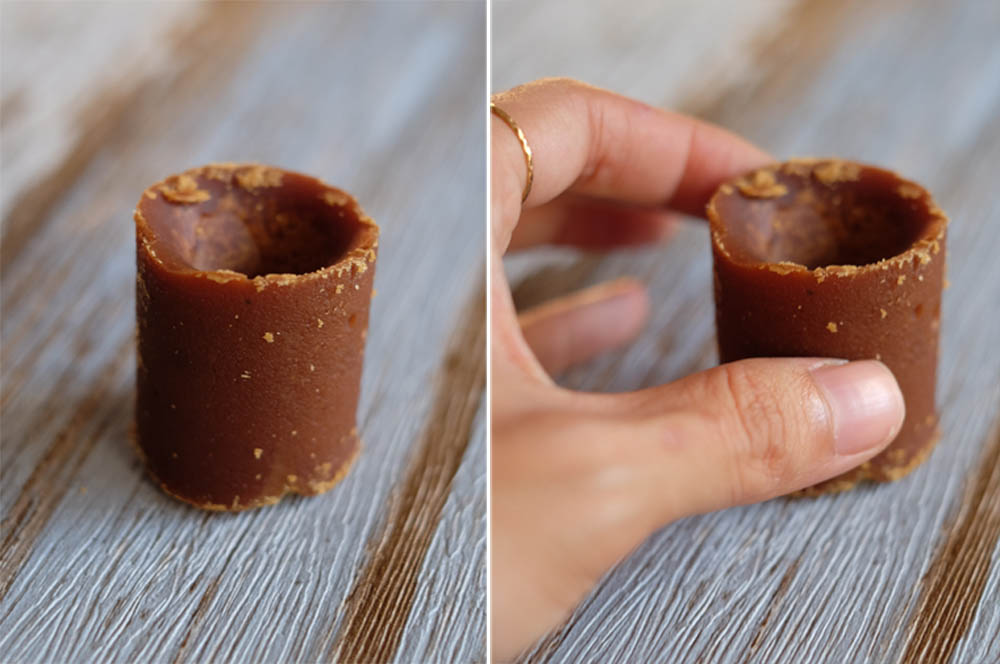 ---
WHERE TO BUY PALM SUGAR
I always get this gula melaka from Jaya Grocer. I have been to a few supermarkets such as TESCO, Aeon Big, and Jusco. At the time of writing, this brand of gula melaka is not available at those supermarket.
Although the price is slightly higher than the other palm sugar, it's definitely worth every cent in my opinion.