One of the easiest way to get more fruits and vegetables in our body is through drinking juices. Since I bought a wide-mouth cold juicer, my consumption of fruits and vegetables has increased. I love putting all kinds of fruits into the juicer and enjoy freshly extracted goodness.
In Sara Ding's 'Juicing For Health' book, I found a juice that would appeal to many people: a juice that helps to reduce fat and cellulite. The juice that is aptly called the Fat Burner includes grapefruit as a key ingredient.

---
How grapefruit helps you to lose weight
According to Sara Ding, a certified health coach, grapefruit juice may help remove cellulite for these reasons:
It helps metabolise sugar and burn excess fats.
It reduces fluid retention which also contributes to formation of cellulite.
It helps promotes collagen to firm up the skin.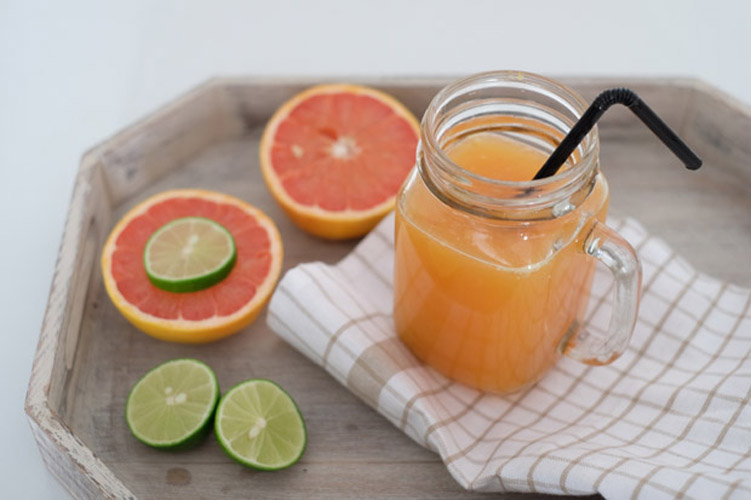 ---
TOOLS
Juicer
Knife and chopping board
---
RECIPE CARD
CITRUS FAT BURNER JUICE
26th October 2015
: 1-2
: Easy
Ingredients
1 large Grapefruit
2 Oranges
2 Key limes (limau nipis) with peel
Directions
Step 1

If using slow juicer: peel the grapefruits and oranges.

Step 2

Leave the peel for the key limes. Wash them clean.

Step 3

Put all three citrus fruits through the juicer.

Step 4

Serve chilled.
---
JUICING NOTES
Grapefruit is one of the best food to help with weight loss. However, if it is not available, you can substitute with cucumber and celery.
The book uses and recommend using a slow-juicer. If you don't have one, you can squeeze the citruses manually. We have one but decided to use the electric citrus press for speed and convenience. In that case, you don' t have to peel the citrus fruits; just cut them into halves.
If you are not able to get organic fruits and you worry about the pesticide content in unpeeled citrus fruit, try our homemade vegetable wash.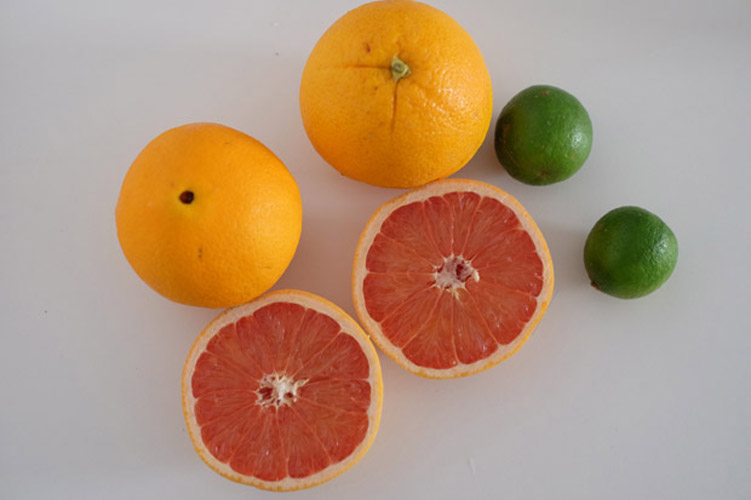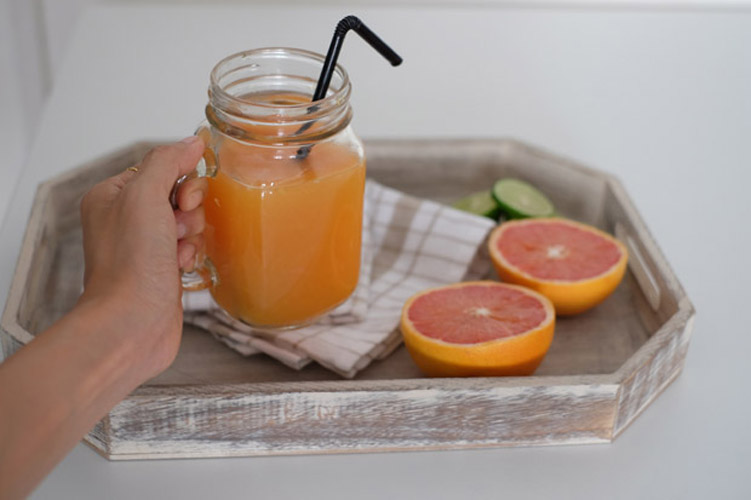 Of course, no one recipe is a panacea for weight loss. Sara Ding encourages weight watchers to improve their diet. Removing these food from one's diet will help weight loss goals: processed food, cured meats, deep-fried foods, flour and sugar products, food high in fats, gravies and coffee.
Good luck!