I love having people at my house and have heaps of food ready for unexpected guest. I think one of the proudest moment in my life is when my good friend exclaimed "Wow, you have a lot of food in your house. I'll love to marry you!" (Though I don't approve of my cooking skills to be the major factor of my eligibility for I do not want to marry a glutton)
So I like recipe using ingredients with long shelf-life or can be frozen. Crispy and cheesy sardine wontons is one of them. Wonton skin can be frozen. Canned sardine can be kept for months. Cheese too can last indefinitely. Carrots can last for weeks and spring onions can last about one week if you store them properly. I've tried freezing spring onions and they turn out okay, though not great.
This recipe is a great finger food. It's easy to make, pretty and delicious. I like popping it into my mouth between conversations. I like the crunch and cheesiness is every bite. Oh so yummy!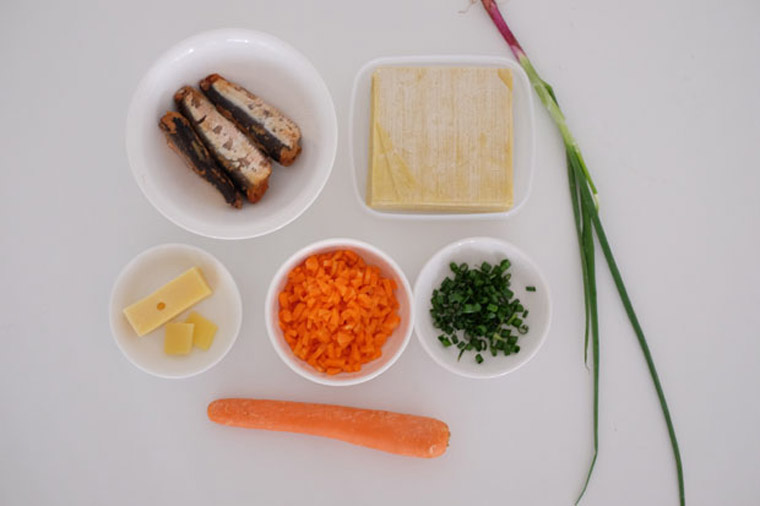 ---
RECIPE CARD
CRISPY CHEESY SARDINE WONTON
1st June 2015
: 4 - 8
: 20 min
: 20 min
: 40 min
: Medium
Ingredients
1 Canned sardine
2 packets Wonton skins
1 Cheese block, cut into small cubes
2 stalks Spring onions, finely sliced
50 g (1 small) Carrot, finely diced
Salt and pepper to taste
Cooking for deep frying
Directions
Step 1

TO MAKE FILLINGS: Mash sardines with a fork. Add spring onions and carrots. Season with salt and pepper.

Step 2

TO WRAP WONTONS: Fill wonton skins with a teaspoon of filling each and a small cube of cheese. Wrap into half and secure wonton skin with a little water.

Step 3

TO FRY & SERVE: Preheat oil in wok for deep frying. Deep fry wonton until golden brown and crispy. Drain off excess of in paper towel and serve immediately with cheese gratings.
---
SHORT RECIPE
Add 1 canned of mashed sardine + 2 stalks of chopped spring onions + 1 small cubed carrot + salt + pepper in a bowl. Mix well. Fill wonton with fillings and a small cube of cheese. Fry until crispy. Serve with cheese gratings.
---
TOOLS
Wok
Grater (optional)
---
COOKING NOTES
I use emmental cheese as I happen to have a block in my fridge. You can use sliced cheddar cheese too.
Sardine can be replaced with tuna.
Wrap wanton whichever want you want. I think it's the best part of this recipe. Fold it into half to form a triangle or scrunch it up like a tulip.
If you're serving it at a party, you can make it prettier by shaving cheese over it. Use a hard cheese like emmental. Don't do it while the wontons are still hot, otherwise the cheese will melt and look messy.
You can serve it with a dipping sauce e.g tomato sauce, chilli sauce, mayonnaise and thousand island sauce. For a healthier dip, try our easy guacamole recipe.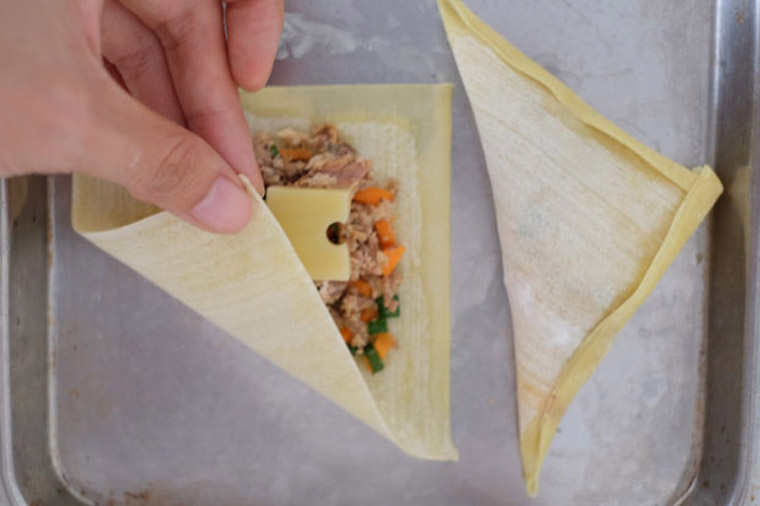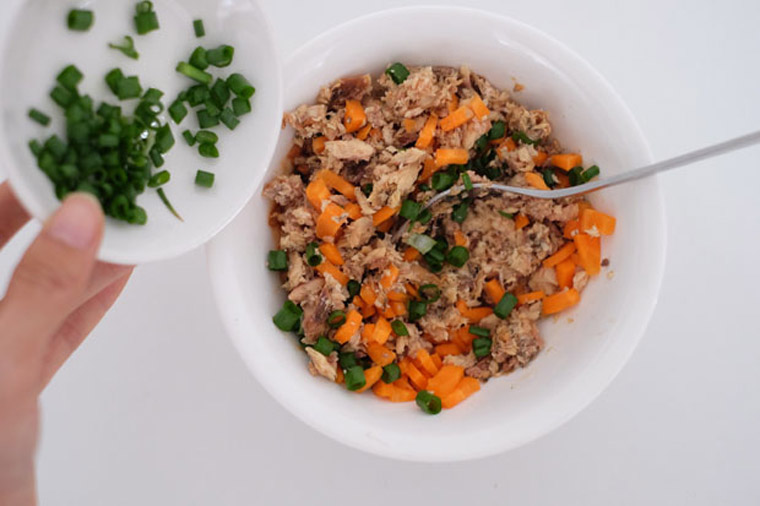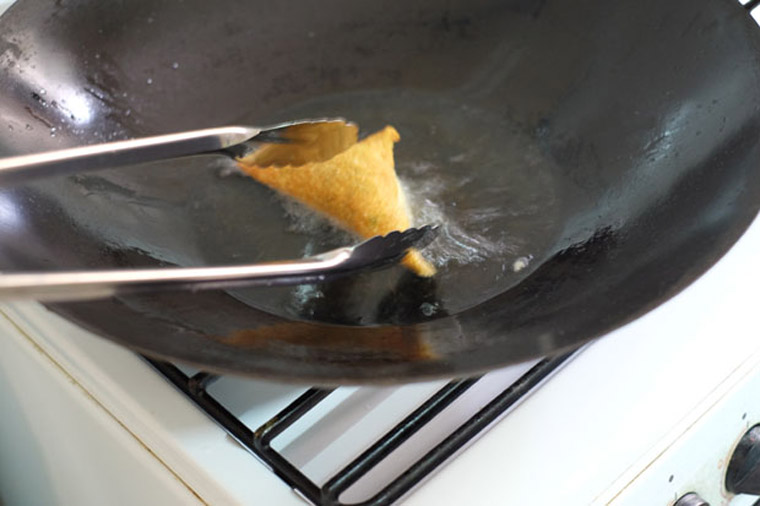 Have fun making and enjoying this easy party snack!