Ever since reading all about the goodness of bone broth, I've been adding a lot more homemade broth into my diet and reducing use of store-bought stock in cubes. I make a huge batch during the weekend, freeze them and use them in my soups, congee, rice, noodles and other dishes.
I must admit that it is quite impossible to mimic the strong flavour of processed stock our taste buds are accustomed to. I've tried to use purely chicken stock for imitation sharkfin soup; while concentrated chicken stock can taste similar, it is not the same to discerning tongue.
To bring out the flavour of food, I make concentrated broth and uses herbs liberally. I've also learned to appreciate and savour the natural taste of food not masked by man-made, chemical flavouring.
While I cannot be sure whether it makes a huge difference to my body, I'm feeling extremely good to know that I'm giving my body nutrient-dense, fresh food. If you're vegetarian, make vegetable stock instead. Here's a recipe from a Traditional Chinese Medicine (TCM) textbook which I've modified: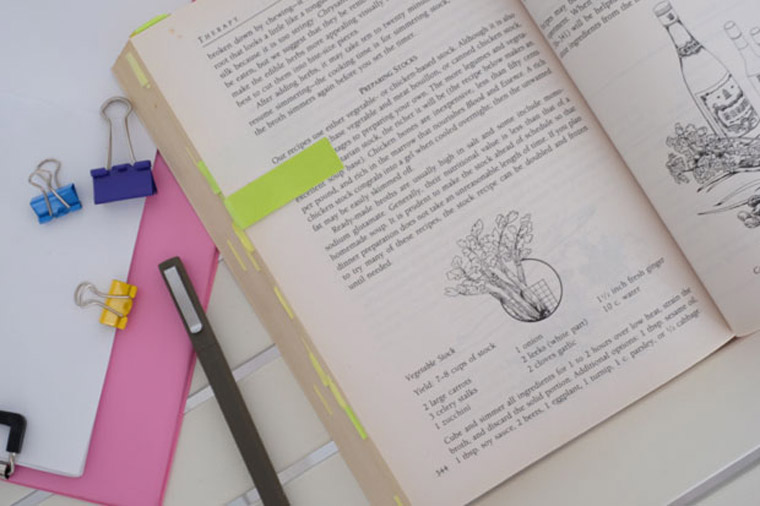 ---
TOOLS
Pot/ slow-cooker/ thermal cooker
---
RECIPE CARD
HOMEMADE VEGETABLE STOCK
20th April 2015
: 8
: 10 min
: 2 hr
: Easy
Ingredients
2 Carrots, large
3 stalks Celery
1 Cucumber
1 Onion
2 Leeks (white part)
2 cloves Garlic
1.5 inch Fresh ginger
2.5 L Water
Directions
Step 1

Cube and simmer all ingredients for 1 – 2 hours over low heat

Step 2

Strain the broth and discard the solid portion
---
SHORT RECIPE
Simmer 2 carrots + 3 celery + 1 cucumber + 1 onion + 2 leeks (white) + 2 cloves garlic + 1.5 inch ginger + 2.5 L water for 1 – 2 hours over low heat. Strain.
---
COOKING NOTES
I do not add salt to stock as it's used as based in cooking.
The book suggests that you can add 1 tbsp of sesame oil, 1 tbsp of soy sauce, 2 beets, 1 eggplant, 1 turnip, 1 cup of parsley or 1/2 cabbage
The original recipe calls for zucchini. It can be replaced with deseeded cucumber.
Use this as a base for your vegetable soup, noodles, congee or as light flavouring for other dishes.
Make them ahead and store in separate containers.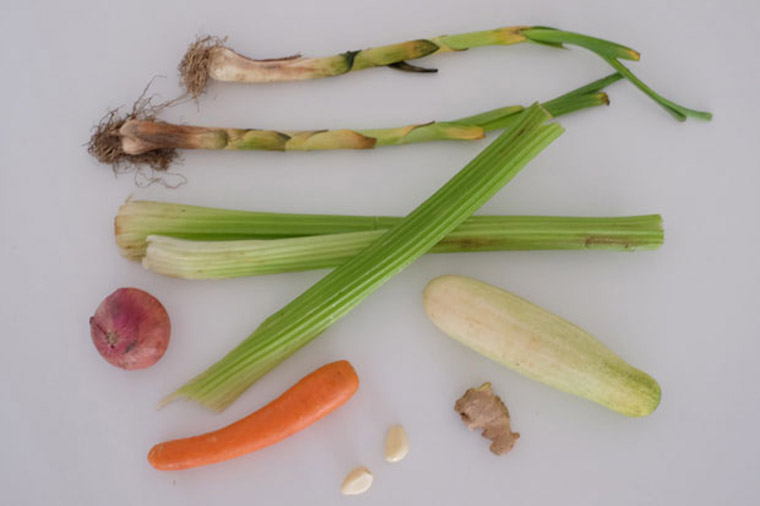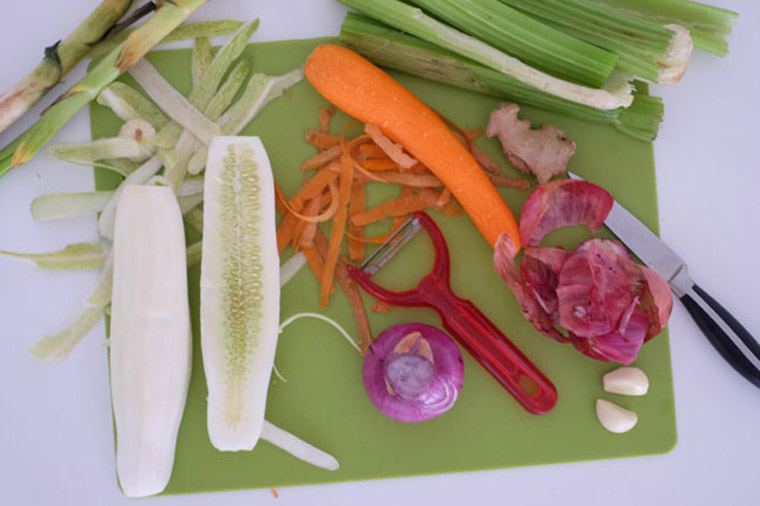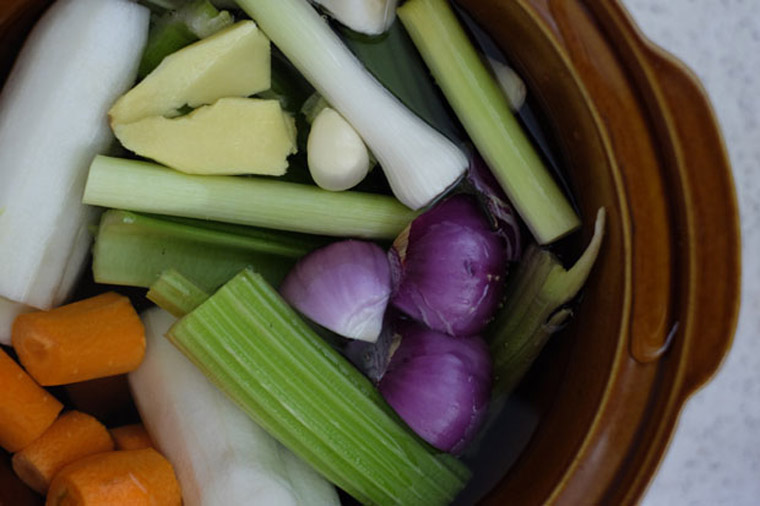 Make some vegetable stock this weekend!