What's better than cookies on a hot and humid Chinese New Year? We would say chilled jelly straight from the fridge. It's so refreshing and goes well with drier snacks like biscuits. One Chinese New Year, I made Koi Fish Jelly. This year, we decided to make something healthier by infusing konnyaku jelly with osmanthus flowers and wolfberry.

---
Benefits of osmanthus & wolfberries
Osmanthus (桂花茶, guì huā) is similar to the more popular chrysanthemum flowers. It has a pleasant scent which is said to be similar to apricot and peach. Traditional Chinese Medicine believes that the tea help improves complexion and 'helps rid the body of excess nitric oxide, a compound linked to the formation of cancer, diabetes and renal disease' (wikipedia).
Wolfberry (or goji berry) on the other hand is known as a superfood. It is traditionally used to improve vision.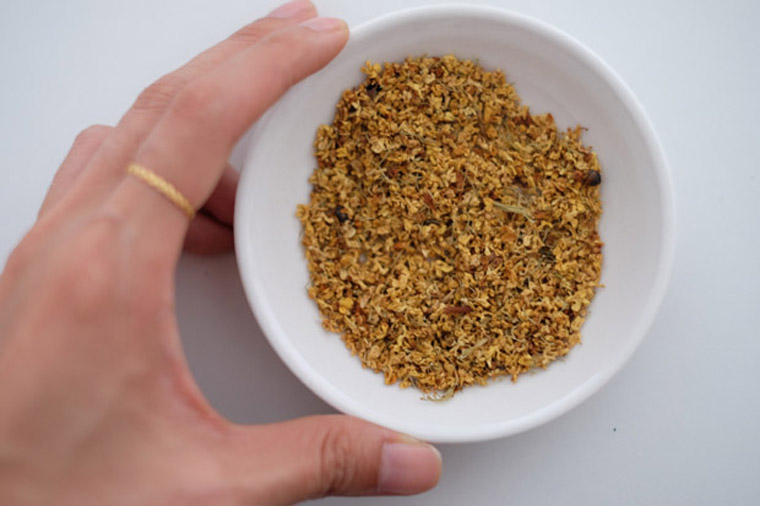 ---
TOOLS
Jelly mould
Ladle
Pot
Pitcher/ pot with a spout (for ease of pouring)
---
RECIPE CARD
OSMANTHUS & WOLFBERRY KONNYAKU JELLY
12th January 2016
: 5 min
: 10 min
: Easy
Ingredients
1 packet (250 g) Sweetened konnyaku jelly powder
1250 ml Water (or according to packaging)
1.5 tbsp Dried Osmanthus Flowers
2 tbsp Wolfberries
Directions
Step 1

PREP: Prepare all your tools. Soak wolfberry in water for 5 minutes and get 1 tsp of osmanthus ready. Measure the amount of water you need.

Step 2

TO COOK: Pour 1250 ml water into a pot (or according to packet). Turn on the heat and gradually pour konnyaku premix into it while stirring. Jelly powder should melt and the liquid should thicken. When it boils, lower heat, add 1 1/2 tablespoon of osmanthus flowers. Simmer for a few minutes to let the flavour infuse into water. Turn off the heat, remove pot and allow to cool.

Step 3

TO ASSEMBLE: Add a few wolfberries into every jelly mould. Pour osmanthus infused jelly liquid into mould. Allow jelly to cool down to room temperature for about 20 minutes. Then, pop it into the fridge until jelly is set.
---
SHORT RECIPE
Dissolve konnyaku premix in a pot of boiling water. Lower heat, add 1.5 tbsp of osmanthus flower. Simmer for a few minutes. Remove from heat and allow to cool a little before pouring into plastic mould laced with soaked goji berries. Let cool (20 min) & refrigerate to set.
---
COOKING TIPS
The mix yield the amount of jelly above and another half a cup which is not photographed.
You can omit the wolfberry and use only osmanthus flowers.
Note that there are many brands of konnyaku jelly with different amount and hence requires more or less amount of water. Do look at the packaging carefully.
Some konnyaku jelly are not sweetened, if so you might need to add sugar for better taste. For convenience buy 'premix' konnyaku jelly.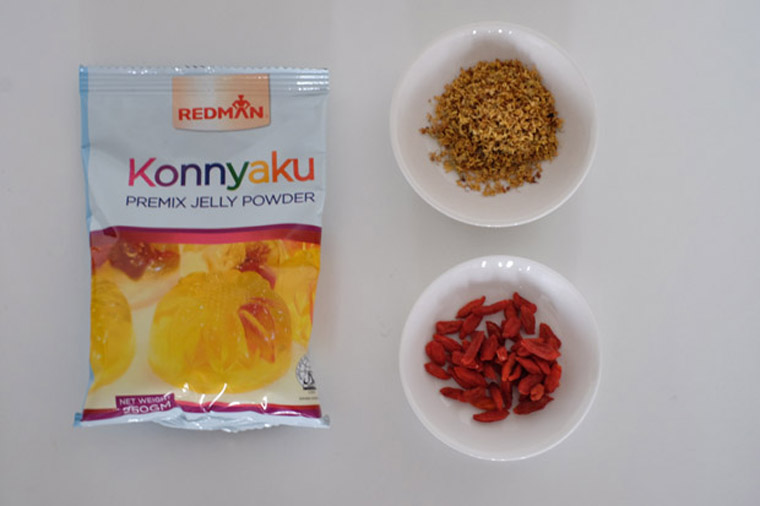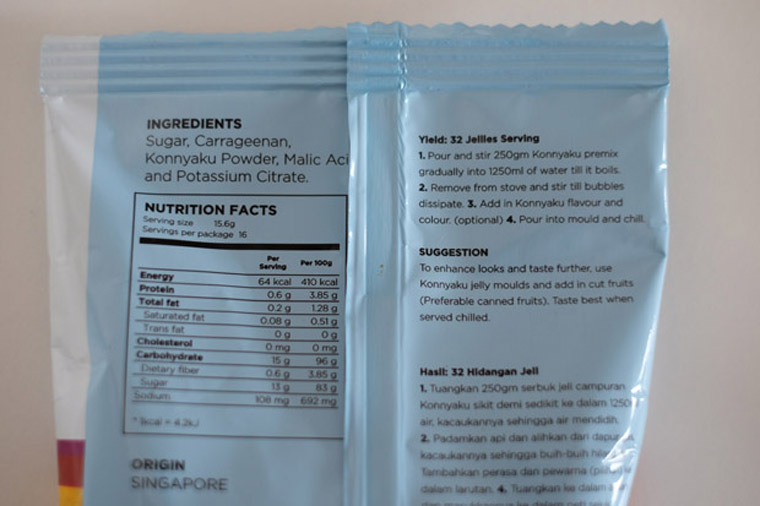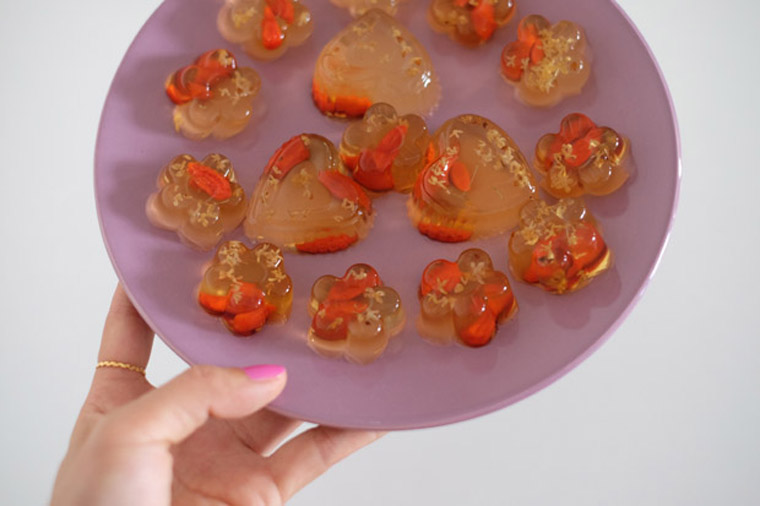 ---
I love how the embedded flowers give the jelly a natural golden colour and fragrance. The wolfberries with a pop of red makes the dessert stands out beautifully. Of course, it's healthy and delicious. Do try it!
What dessert do you normally make for Chinese New Year?