Mixed Fenugreek is a mix of fenugreek, fennel, mustard seed, cumin and urad dal. I first learned of this spice mix when I learned to make dhal curry from Aunty Clara, an Indian mother who cooks for her family.
If you're a fan of dhal, you will notice the specks of black dots that's in it. That's mustard seed – one of the few spices in the spice mix.
---
Other names of Fenugreek Spice Mix or Halba Campuran
Aunty Clara calls it 'talipu'. I would compare this spice mix to French' bouquet garni (thyme, bay leaf, and parsley); its a few herbs/spices that go very well together and used in many dishes. Aunty Clara uses talipu to cook almost every traditional Indian dish.
English name: Mixed fenugreek
Malay name: Halba campur
Indian name: Talipu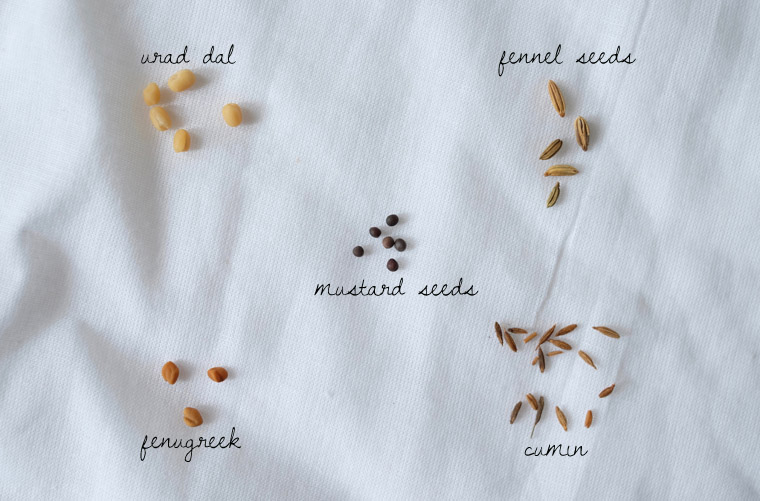 ---
Where to buy
It's easily available at Indian mini mart. Most supermarkets catering to the local market (not expats) will also store it.
If you cannot get the spice mix, just buy the spices separately and put equal amount together.
---
How to choose good quality fenugreek spice mix
Don't choose seeds that are crushed or powdery. Buy spices from places with high turn-over so you know you're not getting old stocks. Having said that, as these spices are whole and not crushed into powder, they are less likely to change in quality than say coriander powder crushed from its seed.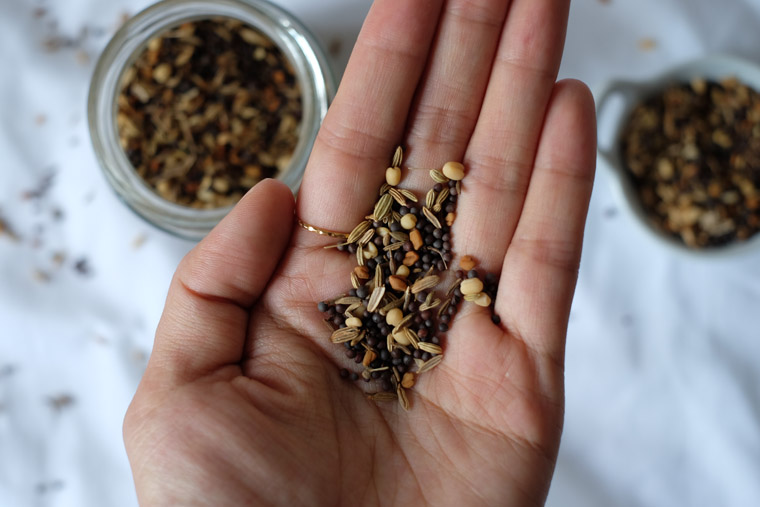 ---
Health benefits
Both cumin and mustard seeds are listed as top 40 spices highest in antioxidant.
Fenugreek In animal experiment, fenugreek has been shown to inhibit liver cancer, stimulate uterine contractions, and t o have anti-diabetic actio.
Fennel relieves bloating, settle stomach pain, stimulate the appetite, and anti inflammatory.
Cumin relieves flatulence and bloating, and stimulates the entire digestive process. In Indian herbal medicine, cumin is used for insomnia, colds and fevers It's also taken to improve breast-milk production.
(source: encyclopaedia of herbal medicine)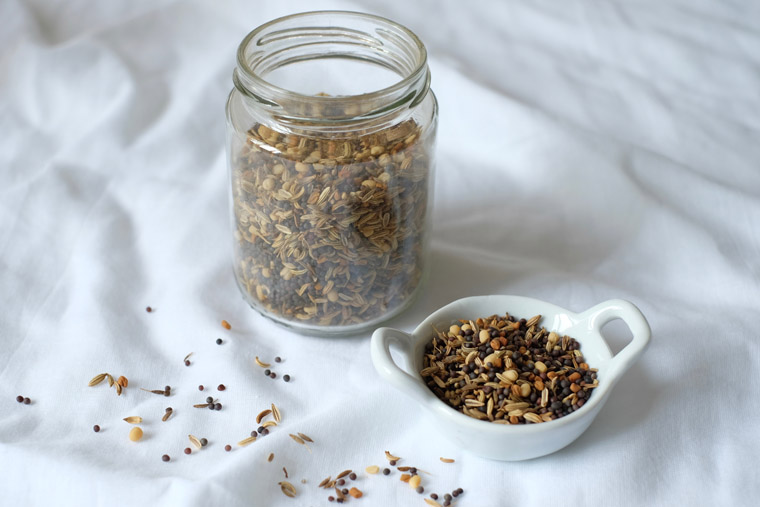 ---
Recipes